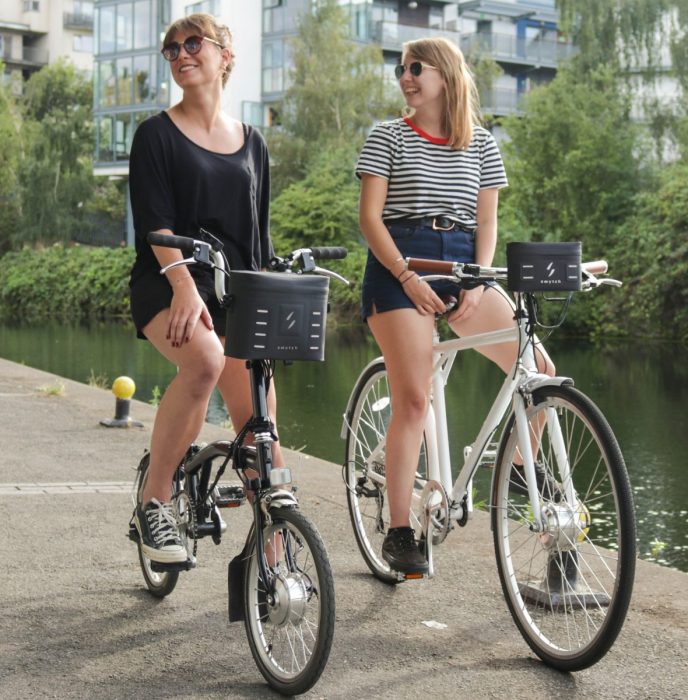 Available for £799 (with a 50% discount for Indiegogo backers plus a 40% off deal for pre-orders here), this is the first "hand-held" eBike kit which fits on any wheel size and any bike type.
As you can see from the pictures here, the main part is the detachable power pack, which clips onto your handlebars. It's far smaller than the original Swytch kit and comes with a 40 mile range on the 250W motor.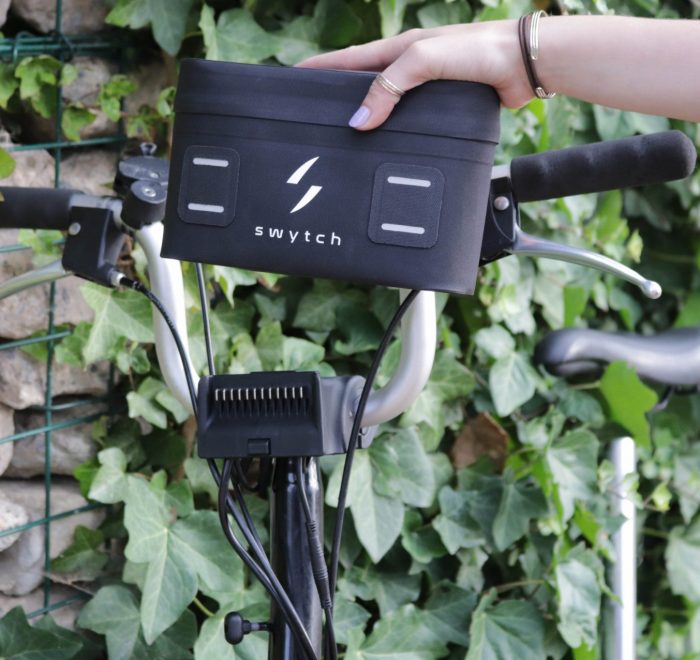 Planned to launch in Septermber, it's a front wheel motor, pedal sensor and the hand-held LCD power pack connecting to a quick-connect bracket. Once you've done the wheel and the pedal sensor it's just a matter of hooking and un-hooking to battery pack to charge. Once you're charged up, attach it again and quickly switch your standard bike to a clever eBike.
Here's a look at how it all fits together…
We like these guys. They're based in London and look like a talented and fun bunch of people. Head to SwytchBike.com for more info.