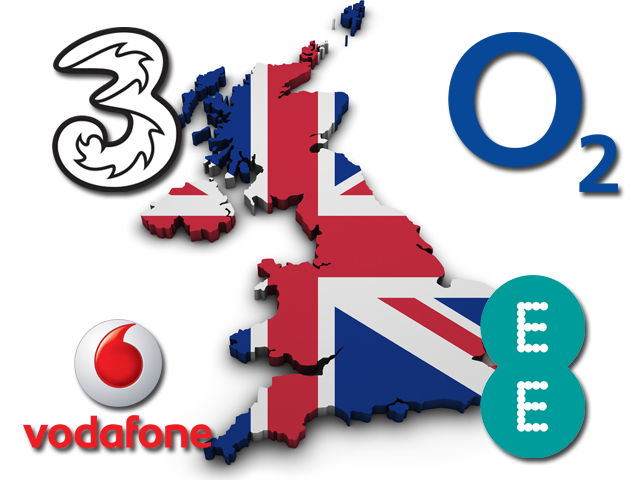 Rootmetrics, a US based company founded back in 2008, has one sole purpose – to provide mobile network performance information. Today they have published the results for 2019 testing of the UK networks.
By using a batch of store-purchased Samsung Galaxy S9  smartphones, the testing itself was conducted during both the day and night across 16 UK cities. This while walking and driving. Overall a total of 582,598 tests were completed, including 19,238 miles driven, 648 indoor locations and over 750 total places visited. The results were then converted to a score out of 100 for each category (higher number = better).


An overview of the results are:
Vodafone recorded the single fastest average median speed of 51.7Mbps in Liverpool. Vodafone also had the best network in Wales.
EE remains the network to beat – as it has done in virtually every round of testing conducted by RootMetrics since it entered the UK market a number of years ago. In addition to its UK title, EE remains the strongest in England, Northern Ireland and Scotland.
Three finished third in every category, but RootMetrics said this largely reflected improvements made by competitors rather than the decreasing quality of Three's network. Testers noted consistent speeds and solid reliability but also found that Three has the lowest 4G footprint in the UK.
O2 ranked joint third or fourth in every category. Again, this is not necessarily because O2 is getting worse but because of the performance of EE, Three and Vodafone. O2 remains strong in Northern Ireland and broke the 20Mbps threshold for average median speed in a number of major cities.
Testers say that new network technologies, coupled with the rollout of new spectrum, could see improvements in the near future.
As ever, speed isn't everything, but it is the metric that attracts the most headlines. RootMetrics found that EE had the fastest aggregate median download speed of 37.6Mbps, beating Vodafone's 21.7Mbps. Three was third with 13.6Mbps and O2 last with 11.1Mbps.
However in metro areas, Vodafone's Liverpool speed was the fastest, followed by EE with 45.7Mbps, O2 with 25.4Mbps and Three with 19Mbps.
The study also gives us a good look at how mobile broadband speeds vary by region – England, Scotland, N.Ireland and Wales. Overall EE delivered another clean sweep in all four primary regions of the United Kingdom and Vodafone's second place finish was rarely challenged.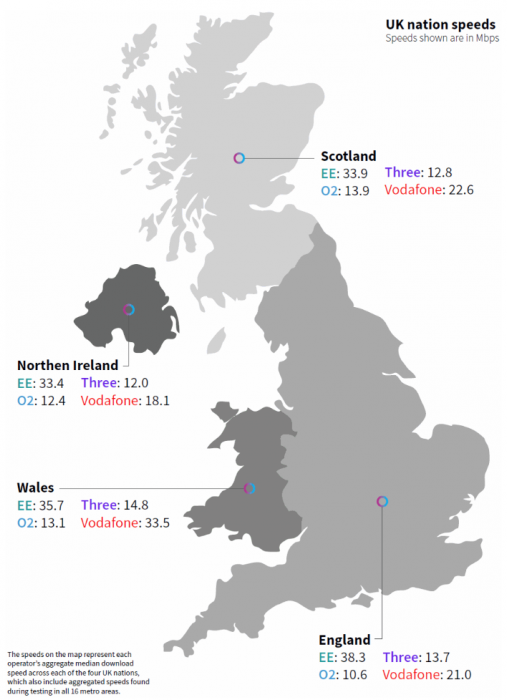 The next set of tests will see the impact of 5G for the first time. Both EE and Vodafone have launched their 5G services, with O2 and Three set to follow later this year.