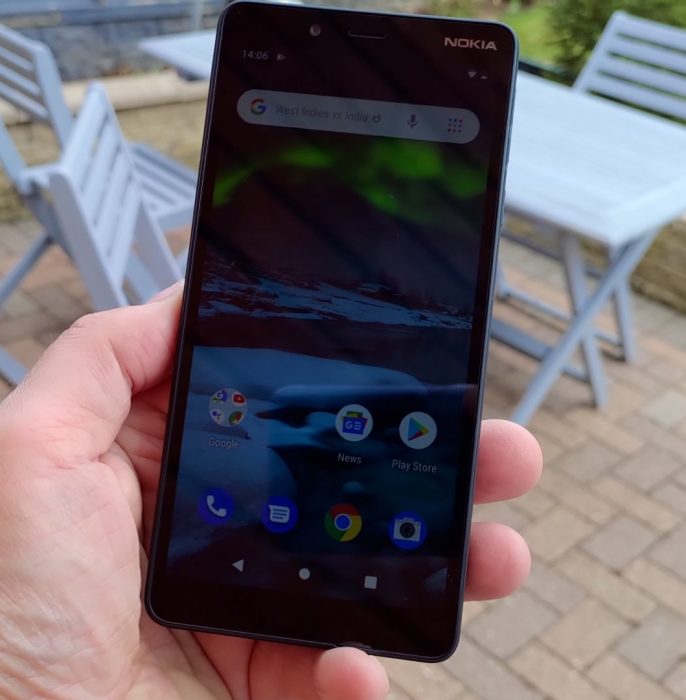 We did a really detailed overview a few months back so I'll just bring you up to speed here. First of all, this is cheap. You can get it right now on Vodafone for a mere £59 when you get it with the £10 Big Value Bundle.
It is not, and I don't think this will surprise you, going to challenge the high-end smartphones. The construction, for starters, takes us back to a time when the rear panel came off your phone. It's actually quite nice to have this back, and to use a phone that you don't mind dropping every now and then. That said though, you rarely will because it's not slippy at all.
The camera is stuck in the past a bit too. During a time when you had to stand absolutely, completely, rock-solid to take a photo and low-light shots are a struggle. Yes, you can use the flash but if I click the viewfinder onto a dark area of my photo, it'll wash out all the whiter areas like this…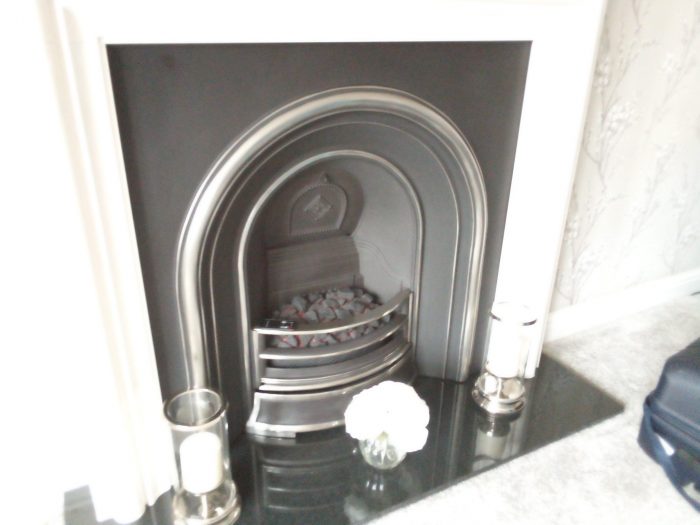 A bit of care, some careful holding and you can get a better image though..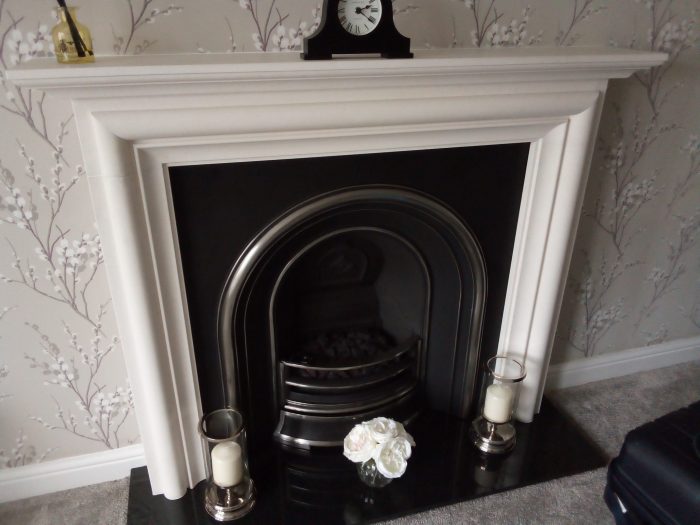 I took a few more example shots direct from the camera. They came out well but you can tell that there's less clarity due to it having just 8 megapixels.
The phone only has 1GB too, so you get the "lighter" version of Google apps, such as Gmail "Go" and Maps "Go" etc. They use less memory and therefore perform better with the more restrictive specifications.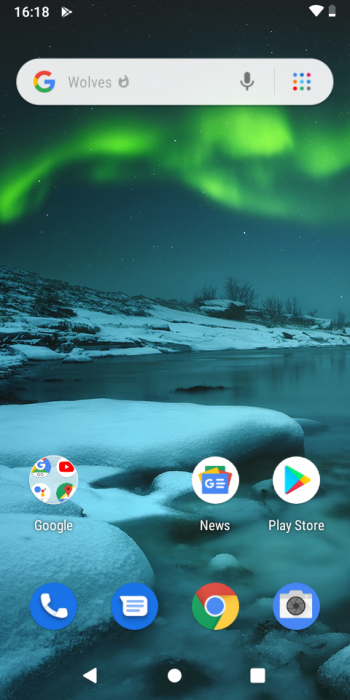 Add to that the 8GB of on-board storage, which you'll find half-filled out of the box, and you're going to be quickly hunting for a microSD card. Luckily these are quite cheap, but you'll need to remember to add it to your £59 outlay because, believe me, the 8GB on board won't last long after you've installed a couple of apps and snapped some photos.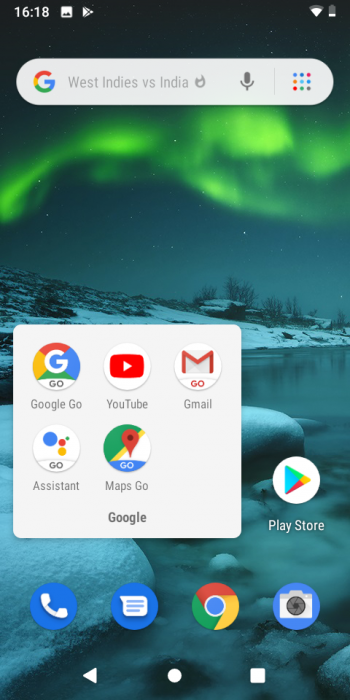 Performance-wise, this has the Android 9 Pie Go edition as we touched on before. This gives a quicker, smoother experience using less data, battery and storage. At this price-point, it's not bad.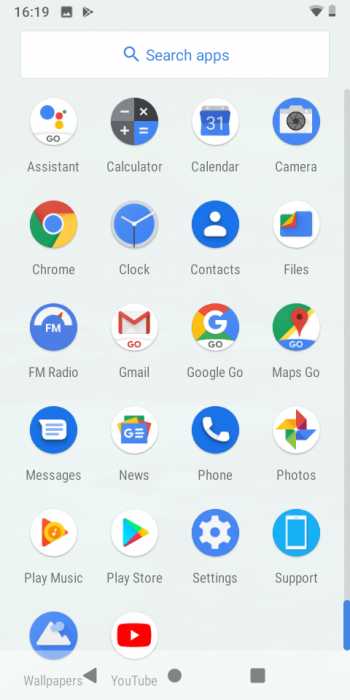 As we mentioned in the first overview, the rear panel pops off to reveal a battery, the microSD slot and the SIM card slot. Proper old-school baby. Pop it on and the buttons map to the inner chassis, with a 3.5mm audio and microUSB charging port also present.
At the back is that 8 megapixel camera with autofocus and an LED flash, whilst up front there's a 5 megapixel camera for your selfie action. Both cameras need a very steady hand when used – especially in low-light when you'll get blur if you move.
The screen is pass-able. It feels like plastic and is a fingerprint magnet. The 5.45″ 18:9 screen is, at least, not as terrible as similarly-priced phones I used to look at a few years ago. Back then you'd struggle to get 640×480 but here you at least get 960×480 which is… a slight improvement.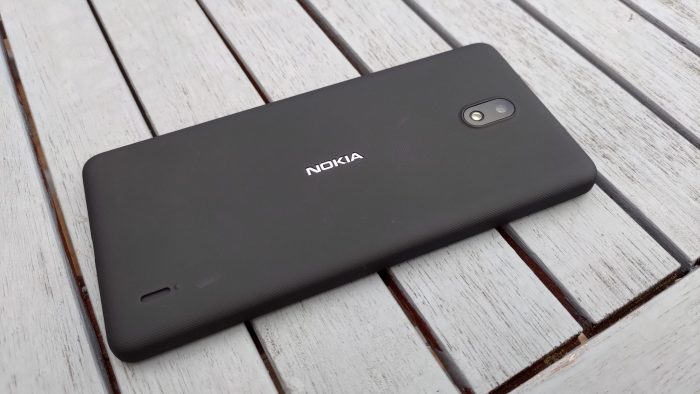 The design, overall, really isn't too bad. It has a quite business-like appearance and the grippy rear panel, complete with the classic Nokia logo, has a quality feel to it. It's quite thin too, and how quickly I can forget the thickness of entry-level smartphones back in the day. This is well designed.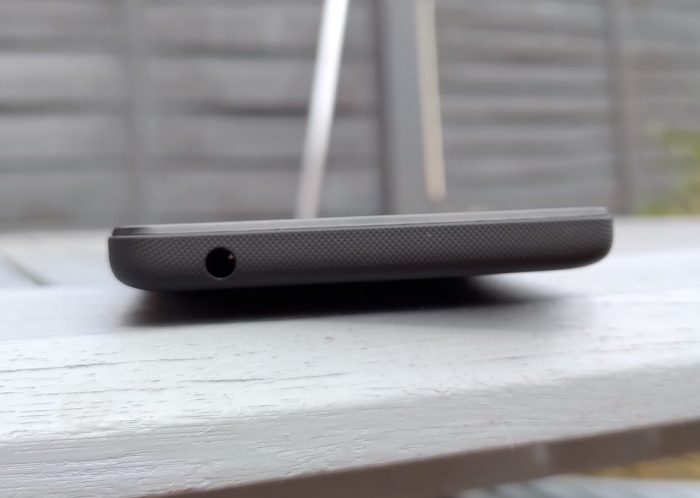 On the top is that traditional 3.5mm audio port, whilst on the right is the volume controls and the power button..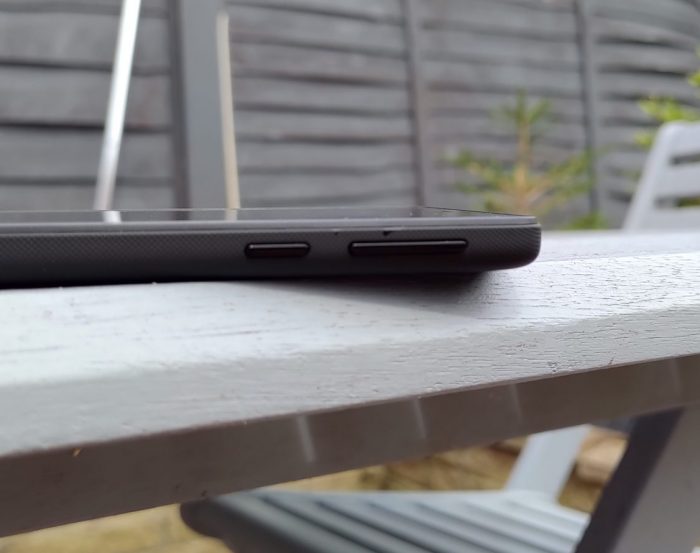 On the bottom is the old microUSB charger..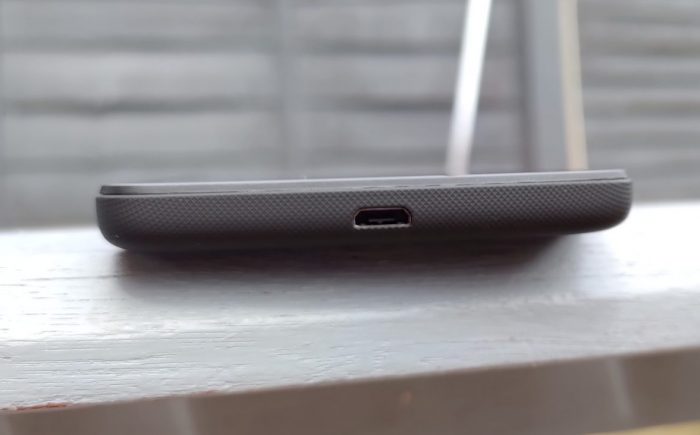 Now, although I recorded an overview video in my earlier piece, I've added a look into the OS with this second video…
In use, the OS is OK. It performs reasonably well with the slimmed-down apps but, if you dare to throw anything hefty at it (like a high-end game or video editing) then you'll find it struggling. Browsing and social media are fine, but run too many apps at once or ask too much of it and it'll start moaning.
The range of apps you'd expect on there, and you can watch YouTube videos or navigate with Google Maps, plus everything is synchronised with the mighty Google cloud via your internet connection.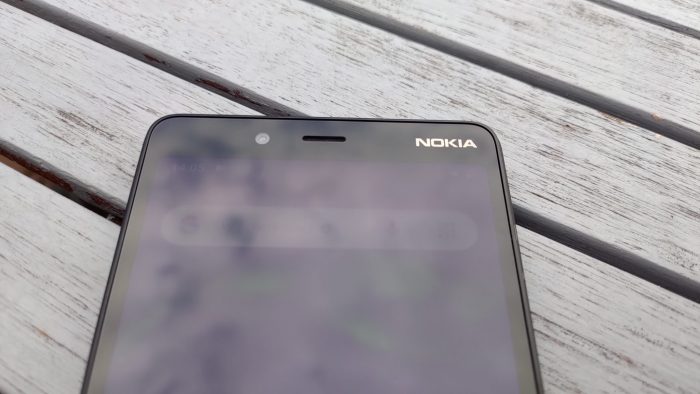 For a smartphone to get you going, as a starter of beginner phone and considering how cheap this is (this one is from Vodafone and is just £59), you are getting a lot for your money. Battery life and the standard functionality is definitely good enough. It's just the slightly small storage and the limited performance.
No NFC here and no 5GHz WiFi, which is to be expected. It also doesn't have the very latest Bluetooth and the screen resolution is no-where near that of more advanced phones. However, this is a budget entry-level phone and, costing £59 on Vodafone right now, you can't really argue too much. If your budget is absolutely restricted, it's a fair purchase, but you could spend a little more and get a much faster experience with a better camera from the likes of Honor etc.
Overall, it's surprising what you can get at this price, but you will be needing to buy a microSD card which is going to increase your spend anyways, so perhaps have a look at slightly more expensive competition.
Nokia 1 Plus - Review
Build quality - 89%
Value for money - 97%
Camera - 66%
Storage space - 66%
For the money, it is a worthy contender from a great brand, but you will need to buy a microSD card quickly.