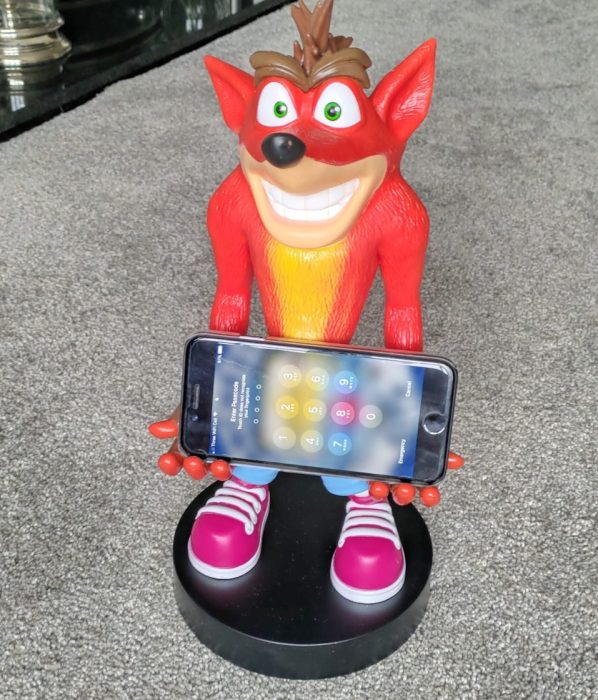 We recently had a look at the Cable Guys Spiderman smartphone holder. This one is similar, but far taller and look – it's Crash Bandicoot!
Available from Amazon for £24.99, there's free delivery in the UK.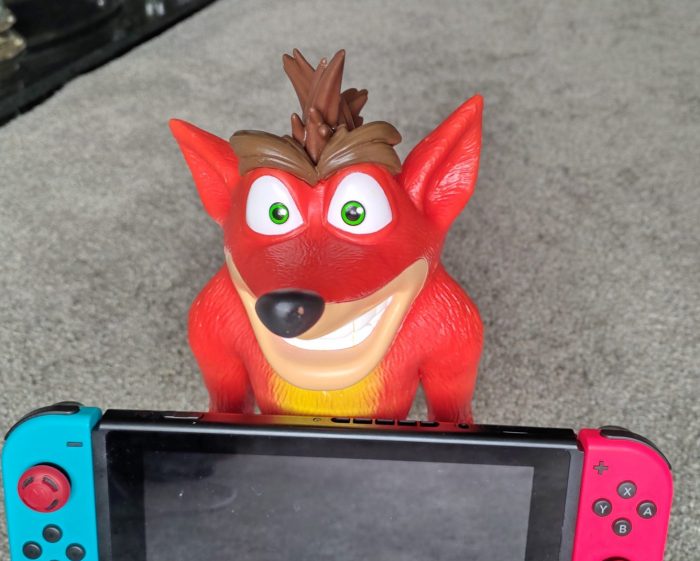 This is 32cm hig and weighs in at 1.1 KG. It's a sturdy and well-made thing, with the ability to hold tablets, phones of all sizes plus the Nintendo Wii U we've got here. You can also whack in PS4 / Xbox controllers and anything else that might come to hand (a picture frame, some keys perhaps).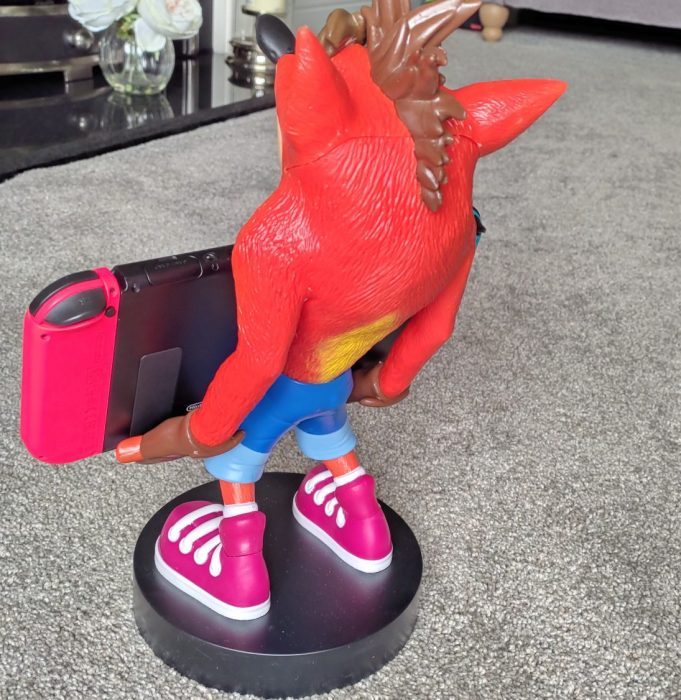 This is officially licensed and has a quality fit and finish to it. The paintwork and construction is of very high spec. Sure, it's useful for a child or teenager, but you can also see this positioned in a collection – it's that nice to look at.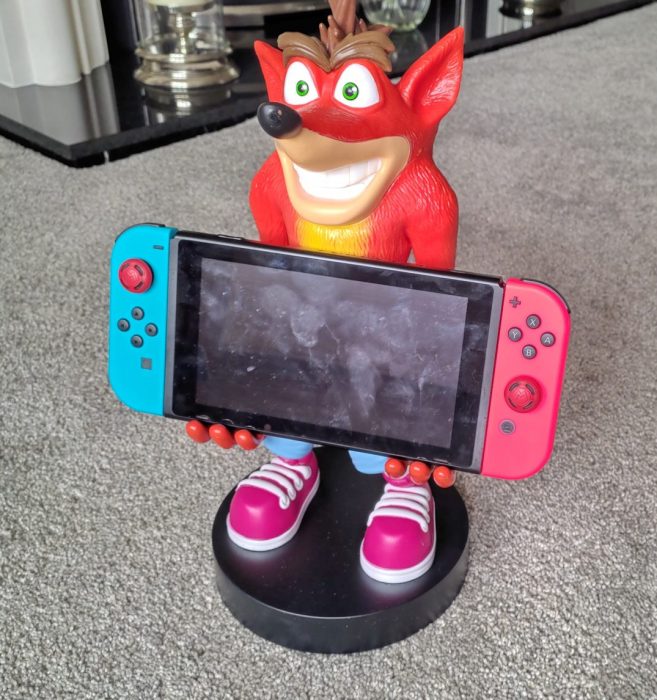 There's a lengthy cable in the box which means, when you place your phone or controller into the hands / arms of Crash Bandicoot, you can plug into the wall charger and boost your device up.
This is great for a bedside cabinet, as a holder when you're watching a film or TV show, and also as a holder for your gadgets. Nice.
Head to Amazon to buy one for £24.99 with free UK delivery.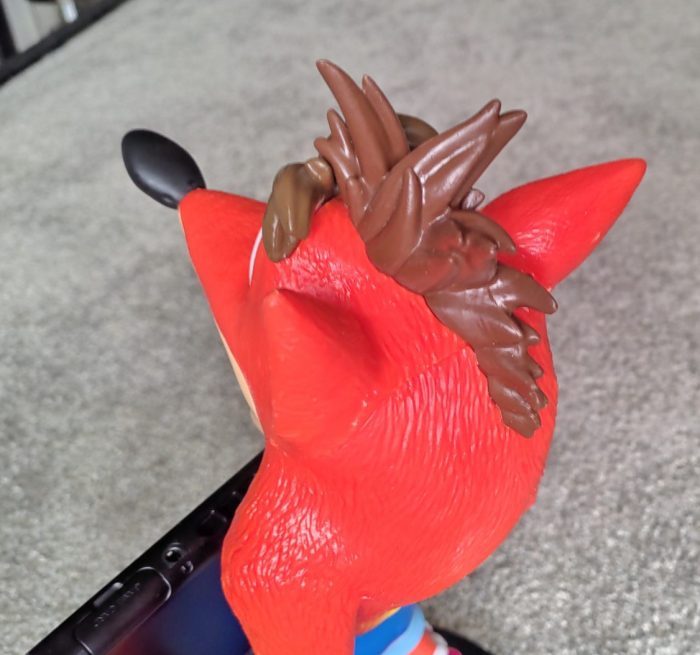 Here's a full gallery for you guys…
Crash Bandicoot XL Smartphone and gadget holder review
Finish - 100%
Value for money - 89%
Well build, big and beautifully finished.