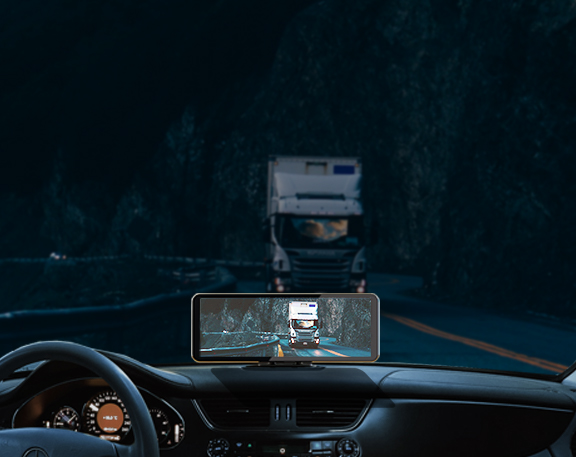 This is the LANMODO Night Vision camera. It's been available for a while now and sits rather nicely on your dashboard, offering up a wide-angle video of your surroundings. Ideal for driving safety but especially good for those instances where there's poor visibility or darkness.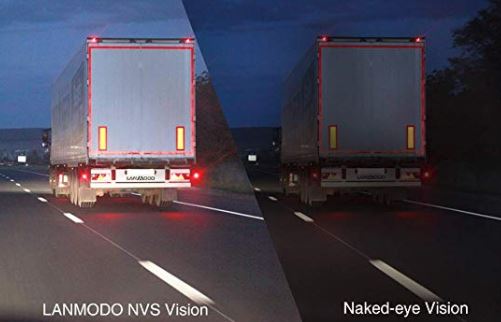 The 8.2″ IPS screen presents a clearer view of the road ahead, thanks to the HD quality and image processing. In fact, you may have noticed something similar if you've ever been a passenger in a moving car – holding up your phone and filming the road ahead actually reveals a clearer image through the screen that with your eyes. It is, though, a little expensive.
The existing "Vast" system is now being made even better though, and if you jump onto this page then you can subscribe to hear about the new higher resolution one. You can even get involved in the Indiegogo funding and get one for a whole lot less. There's added anti-glare, a better rear camera resolution, picture-in-picture footage, a microSD card, parking monitoring and lots more.
Head to their website to learn more.