Last year we talked about an app that had been developed by Huawei and the British Deaf Association called StorySign. This is an app that helps young children to read stories via the use of sign language which is provided to them via an Avatar called Star which is present on the user's phone. Last year this was limited to a story called Where's Spot. This year due to the investment that I wrote about last year a new story has been added to the library that is available to get.
The new book is called The Lonely Penguin and it was unveiled to the Year One class at the Frank Barnes School for Deaf Children in London by Ben Cohen who is a legally deaf ex Rugby player and was a participant on Strictly Come Dancing in 2013. Ben was there to help launch the new story and show them how to use the app. Now without further ado, I will let the real Star of the show (and Ben) take over.
StorySign continues to develop and will be launching new storeys in the coming months of 2019. It is a testament to the research and work that has been put into this software by both the BDA and Huawei. Its an app that can be used on all Android devices but it has been optimised to be used on Huawei one from the Mate 20 Pro onwards.
I have been having a look at the reviews for this app on the Play Store just to give me an idea of how it is being received and the overwhelming response is that it is very good but does need to have some expansion to the story's that are available. This is why it is important that StroySign continues to get investment from not just individuals like ourselves but by larger companies.
I really hope that some of the larger publishers join Penguin Random House in getting on board with this project and allowing more story's to be signed by this awesome tech to bring the joy of reading to more kids with hearing disabilities.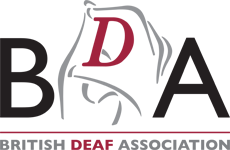 If you want to find out more then head over to www.storysign.com and read up on it there or if you feel compelled you can make a donation to the BDA to further the cause.
Thankyou