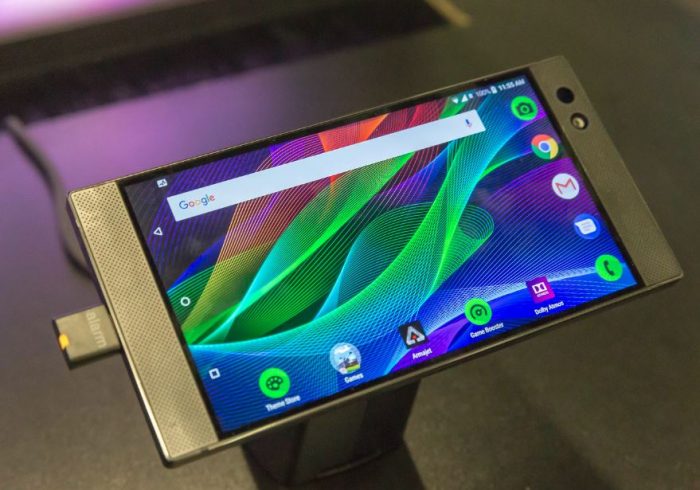 "Gaming-Handy Razer Phone" (CC BY 2.0) by Marco Verch
We hit this moment many moons ago with browser share. Gone are the days when the desktop browser was king. We used to design this very website with the desktop or laptop in mind whilst the mobile phone was an afterthought – a nice to have, but never essential.
The same thing happened with consoles and, for decades, people have defaulted to a box under their TV for gaming. The power was there, the controller, the online connectivity, the speed and the graphics capabilities. Getting all that on your phone was something that nobody could ever replicate because smartphones were never powerful enough.
However, as our mobile phones get smarter they've become more powerful. This has had a direct impact on the gaming industry, ensuring that mobile phone gaming is now the platform of choice for gamers around the world. It should come as no surprise then that mobile is now more popular than gaming on desktop platforms. A remarkable achievement when you think what mobiles looked like just 10 years ago.
So how has this new mobile revolution affected the development and gameplay of gaming titles that are available to play on your smartphone? Most of us will know that gaming on your phone was first popularized by Nokia with their insanely popular game, Snake. Thanks to the rapid improvement of graphic processing technologies, especially their particularly compact size, smartphone gaming has seen a bit of a renaissance of late, this time with games that offer way more graphics, sound and gameplay.
The charge has been led by other developers too – not just traditional shoot-em-ups, adventure or racing games. The big casino and gamblind outlets have really pushed hard to out-class the competition, with many now playing on the commute or waiting for the bus? As we can see in this cloud casino review, 22 top-end casino game developers now create titles for both mobile and desktop applications.
Enter the Battle Royale 
Indeed, a couple of well-known AAA game developers have recently moved their ever-popular Battle Royale offerings over to mobile devices. Both PUBG (PlayerUnknown's Battlegrounds) and Fortnite have recently waded into the mobile gaming market, on the strength of their own IPs alone. In response to both Fortnite and PUBG's developers deciding to port their games over to mobile devices, battle royale newcomer Apex Legends is also set to follow suit.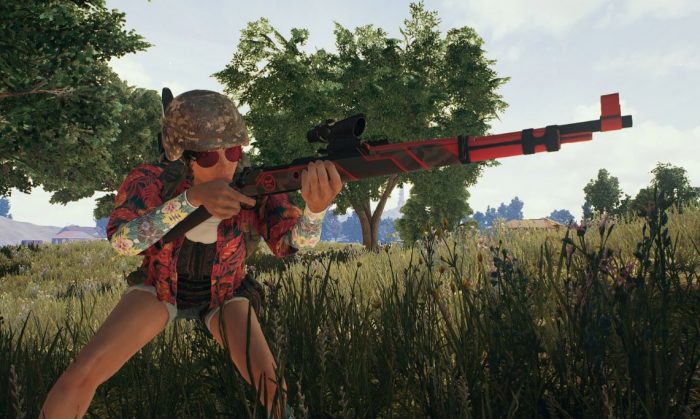 PUBG Mobile (CC BY 2.0) by Whelsko
Mobile and AR 
Another interesting example of how emerging technology is driving innovation in the mobile gaming space is the case of Pokémon Go. Although Pokémon obviously has a very strong brand, the fact that mobiles can now accommodate more sophisticated graphics, location tracking technology and more recently, augmented reality (AR) capability, a much-loved franchise has been able to popularise mobile gaming in an entirely new way. As well as getting millions of people out and about to hunt down Pokémon!
What impact will this have on the industry?
As consumers show signs of a preference for playing on the go, the manufacturers are falling into line. Even Razer, the cult PC gaming peripherals manufacturer has got in on the act, making a phone designed specifically for gamers. Engadget says that…
The Razer Phone 2 is without doubt a great phone for gamers. It has a gorgeous, buttery smooth display, punchy and robust sound, and plenty of power and battery life to keep you in the game for longer.
Now that mobiles are moving toward this level of sophistication, the mobile gaming market will surely only increase in popularity and availability.
But whether you prefer to play your games on your mobile device or on your desktop, it's clear that with the continuing improvement of graphics and processing technology, there'll be no slow-down of innovation in the years to come.