Mario Kart has been a hugely popular and addictive game in our house. It's available on the Nintendo Switch, but we've played it on the Wii U and the original Wii back in the day too.
For everyone else though, it's not readily available. You can't get it on your smartphone for example. However, that's going to change because, right now, they're doing an Android beta test in Japan.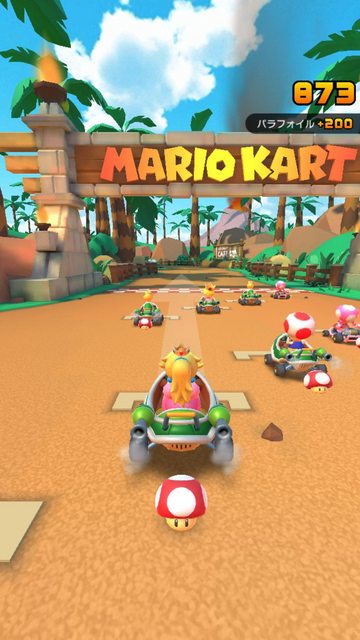 This has given us a first look at the game, with the game looking pretty similar in terms of graphics, characters and sound effects. Where things change, however, is with the gameplay. The kart is powered automatically and just needs you to drag left or right to steer. No acceleration or braking needed.
Where things might get sticky is with the in-game loot boxes. In some countries, in-game revenue models cause them to be classed as "gambling" due to the fact that you can pay for a random selection of premium items. Due to the rewards flexing, it's like playing at a casino. Most players will realise that, if they want to learn all about casinos, it's best to go SmartCasinoGuide.com, the authorities in countries like Belgium see things slightly differently.
This first appeared in games like Fire Emblem Heroes and Animal Crossing, where you pay until you're lucky enough to get a rare item you're after. The rewards aren't guaranteed in these games, so it's perhaps best to learn more about betting with sites like SmartBettingGuide.com. In these games, there's fairly low odds on achieving the top-tier items, which reaulted in Nintendo of Belgium announcing the following on their website..
Due to the current unclear situation in Belgium regarding certain in-game revenue models, we have decided to end the service for Animal Crossing: Pocket Camp and Fire Emblem Heroes in Belgium. It will therefore no longer be possible to play and download the games from Tuesday 27th August 2019.
Currently, the rules in Belgium haven't been applied elsewhere, but there's nothing to say that other countries won't follow suit. The new Mario Kart Tour Android app might need a bit of a re-think if they're going to get around this. The monetisation system isn't known as yet, but it's expected to be free-to-play with in-app purchases funding it.