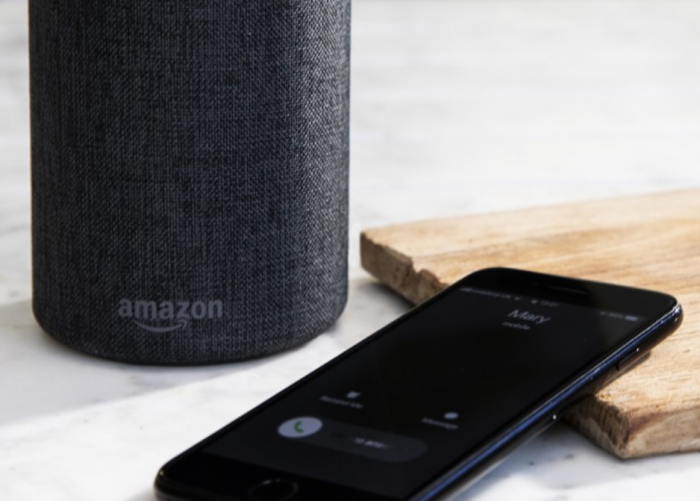 If you've got yourself an Amazon Echo and you're a Vodafone customer, this is definitely for you. Customers can now make or receive hands-free calls through Amazon Echo with your existing mobile plan. All you need to do is link your mobile number to your Alexa account.
This is really quite a big thing, a world first, and no need to pick up the phone or stop what you're doing. No need to have your phone near you and it'll work even if your smartphone has a flat battery.
Max Taylor, Consumer Director at Vodafone UK, told us..
Vodafone UK customers can now tap into their mobile call allowances, doing away with their landlines, and through an integrated address book make or receive calls over Alexa devices in the home.
Vodafone OneNumber lets customers share the mobile data, minutes and texts allowances. Making or receiving calls with Vodafone OneNumber on an Alexa-enabled device is simple – just ask. All it takes is, "Alexa, call mum", and you're done.
Head to www.vodafone.co.uk/OneNumber/Amazon for information.
In addition, Amazon have another Alexa calling option. It's called "Alexa Outbound Calling". This is for those of you who aren't Vodafone customers. You can make phone calls to most mobile and landline numbers in the UK, USA, Canada and Mexico. Just head to www.amazon.co.uk/alexacalling for information.