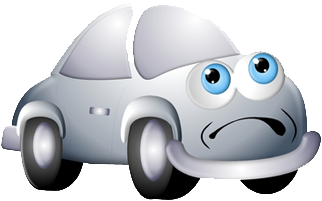 I have a long story which I won't go into right now, but let me tell you this. In two weeks I will no longer have a car. This will make the Coolsmartphone Podcast, recorded in the car, a little difficult. However, it does at least give me an opportunity.
Over the last few years, I've been approached by electric bike manufactures, electric scooter sellers and electric skateboards makers. Not once have I actually been able to test them because, at the time, my commute involved an 80-mile round trip up the M6. Now, however, I'm just 13 miles from home and thus I have a 26 mile round-trip.
Now, sometimes, I cycle to work, and I'm actually blessed because the majority of the more "scenic" route is via beautiful, quiet country lanes. I travel up cycle routes and through small villages. In the car, however, I've stuck to a rather mundane dual-carriageway.
So, I'm at a point where I'm about to start cycling every day and I wanted to put a request out to any eBike maker or electric bike creator to get in touch if you'd like your kit reviewing. It's a great opportunity to give this new eco-friendly travel method a try, so give me an email on [email protected] if you'd like to get some exposure here!