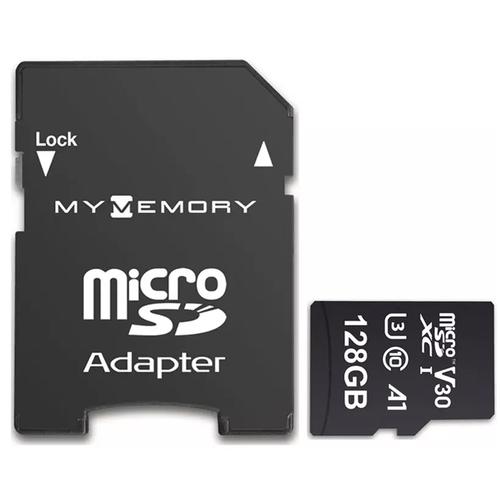 If you've got yourself a microSD slot (and let's face it, you're in a dwindling crowd of people), MyMemory have just reduced the price of their 128GB microSD card – down from £26.99 to £14.99.
For that you get completely free delivery, UHS-I, U3 Performance and an SD card adapter included.
This is a MyMemory-branded card, but it comes with a lifetime warranty and they also offer free returns, so a pretty solid product.