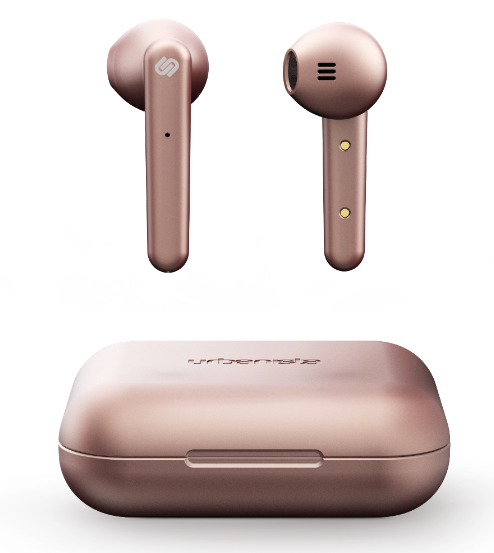 They tell me that these £89 Stockholm wireless earbuds are the "pinnacle" in terms of sound output and design. Urbanista have announced them today and you can go ahead and buy the things in one of the four colours on their website.
They come with up to 14 hours playtime and are charged with a portable polished case which provides three additional charges.
Choose from Black, White, Rose Gold or Olive Green. There's touch control, handsfree calls and they'll work with Android or iOS devices.
A minor point to note is that the earbuds actually have 3.5 hours of playtime, and the quoted 14 hours comes from the initial 3.5 hours plus the three further recharges from the portable case.