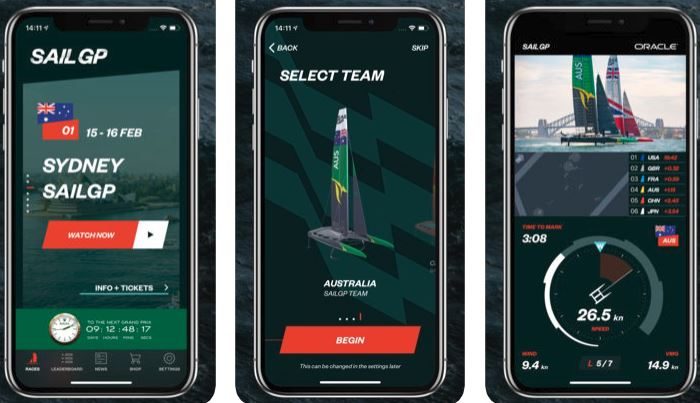 If you're into your sailing then you'll be wanting to get SailGP. It's an iPhone / iOS app which let's fans watch the races live across the world. Just choose what you'd like to watch and which boat to follow, then you can tap into the live data and video, track performance, compare athletes, change viewing angles, zoom in and watch replays.
The app also has a "split screen" feature so you compare two teams side by side.
Warren Jones, SailGP's Director of Technology, tells us..
We're immensely proud of our mobile application. We think there's no other sport that gives as much data as we're collecting to the public in a live environment. We want to get as many people as possible to use the application.
At the moment it's iPhone / iPad only, but the Android version will be live tomorrow, May 1st.