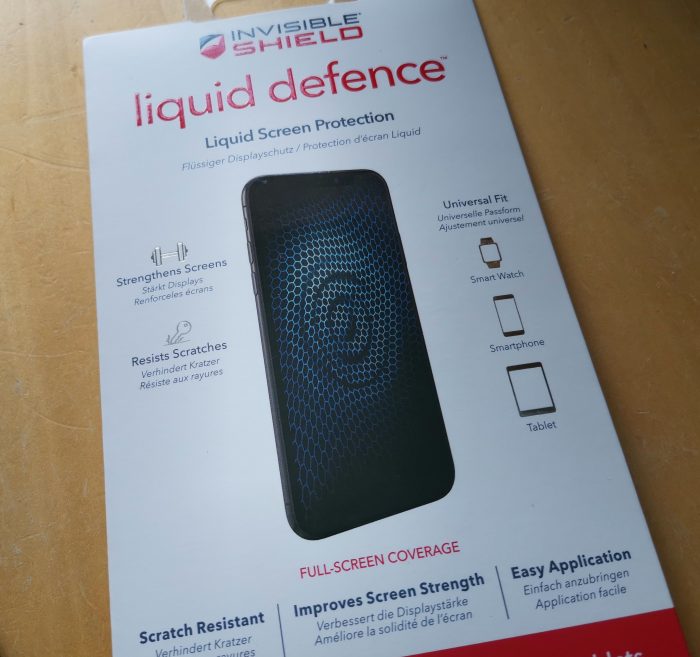 After we covered the liquid foundation for your phone just recently, we got some to test. Oh, and before I start, I'll mention the usual US / UK spelling differences between Defence and Defense are in play throughout this article. Defence is how I've learned to spell it here in the UK, so that's what you're getting. 🙂 Oh, and let's not get into the whole microfiber / microfibre business…
What is it? Well, it's not a screen cover – not the sort you usually see. Instead, this is clever liquid which uses nanotechnology to fill in the microscopic valleys of your mobile device screen. It'll make your screen stronger and more durable, preventing scratches and abrasions 40% better than an untreated screen.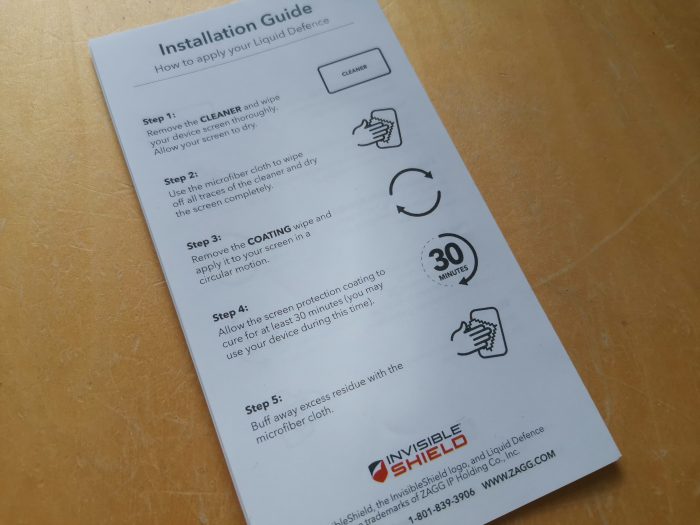 However, and here's a bit of a secret for you if you want to buy it from their website or from Carphone Warehouse, it'll cost around £19.99. That might seem like a lot, but you can do lots of devices with this – possibly the phones for your entire family.
In testing, I used the product on an iPhone, two Android phones and two laptops – it may have done more.
So, stage one is to read the instructions above. Yes folks, I actually read the instructions. It's a new thing I'm trying at the moment.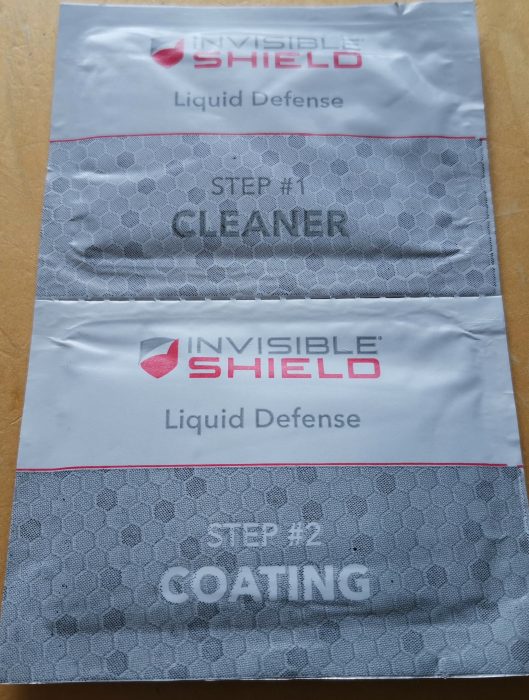 As this is a liquid, there's no need to worry about the size or type of your phone. It's not tricky to apply and – after waiting about 30 minutes to dry – you can use your phone again without problems.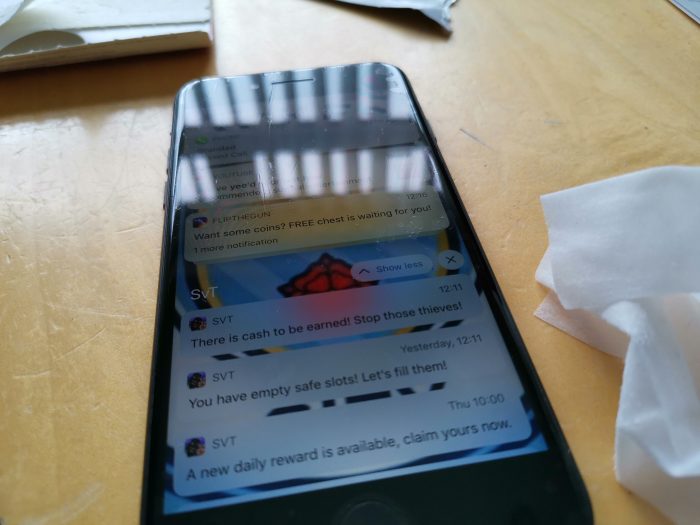 Step 1 – First you need to clean your phone screen (or laptop / tablet screen), and that's done by opening the first sachet to get the wipe out. It's a small thing – like you'd get on a flight after a meal. It gets your phone quite wet but starts drying almost immediately and you start seeing pockets of dryness across the screen.
Step 2 – Now you remove the included microfibre cloth to buff the screen clean and dry it off.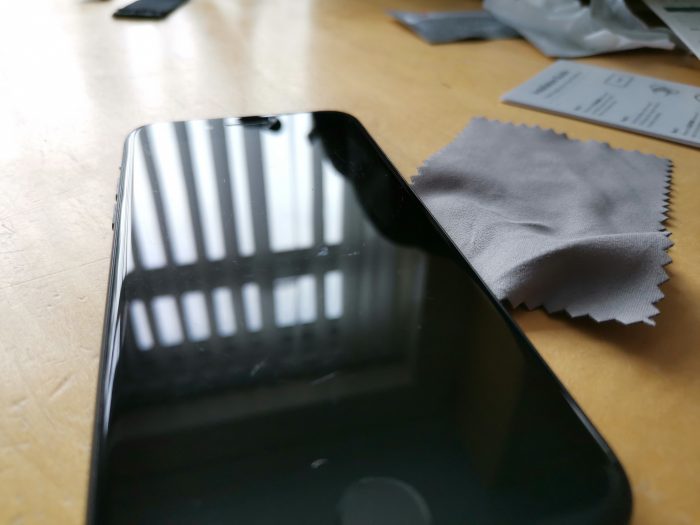 Step 3 – This is where the nano-magic happens. You open the next sachet to pull out the coating cloth. This feels quite strange in the hand – almost like fibre-glass insulation but wet and slippery. You can tell that there's microscopic bits of glass in there. You apply it in a circular motion and it'll leave a small dry pattern on the screen. This will differ depending on your device but you can buff this out again with the microfibre cloth – however, you have to wait !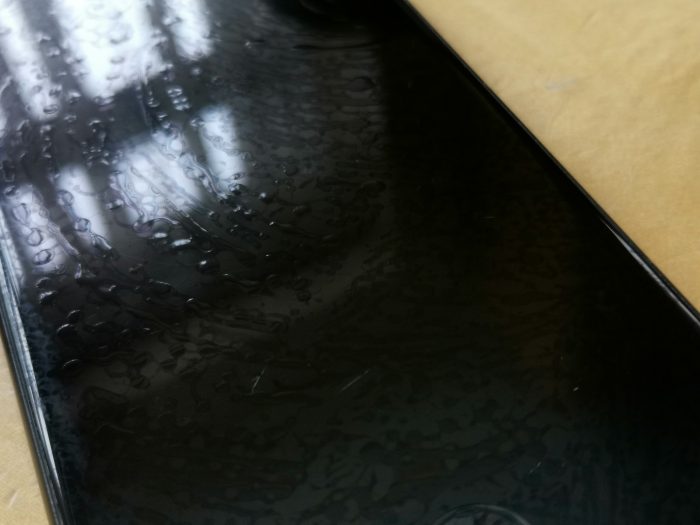 Step 4 – Wait! Well, it's not long and I took a call during the drying process so it's not a major problem to use it during this time. Just 30 minutes and then you can use that microfibre cloth to properly clean your screen. Once you're done, that's it!

As mentioned, the whole application process is easy and pain-free. I can't vouch for how successful it all is as I've only just applied the stuff, but it certainly was quick to do.
ZAGG International, who make this stuff, tell me…
Liquid Defence fills the pores on your device screen and makes a coating so thin, it's invisible to the human eye. Although thin, Liquid Defence powerfully reinforces points of weakness commonly found on glass screens, making them extremely resistant to scratches and common abrasions.
If you've tried this, do let me know your thoughts in the comments section below.
InvisibleShield Liquid Defence Review
Overall - 86%
Easy to apply and you can use it on several devices.