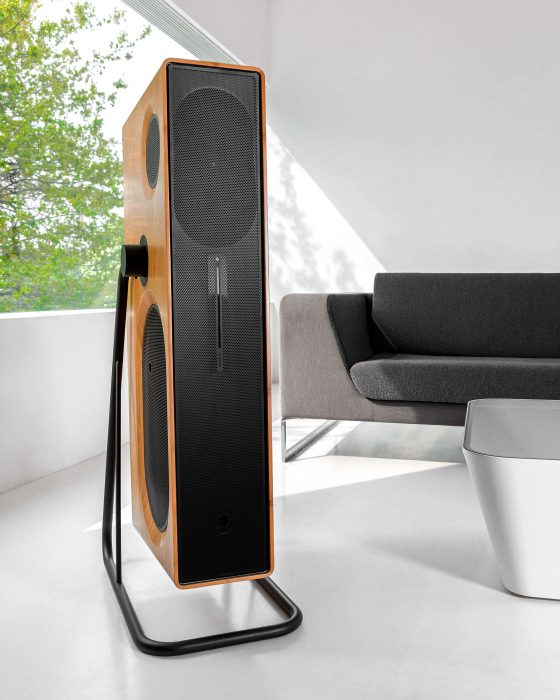 It's not uncommon for us to get press announcements about wireless speakers, but it is slightly unusual for them to cost £12,000.
Yes. £12,000.
If you've got that much money to spaff on a speaker, do let me know as I could do with a new car.
Anyhoo, Orbitsound's Air D1 is the "World's first audiophile one-box speaker", and they've basically chucked every bit of audio technology that they can at it. The company tell me that the British-made Air D1 is…
A marvel of wireless audio tech. Incorporating over 40 years of know-how, which creates a spacious stereo effect at any point in the room, with no dead spots – from only a single speaker.
It also comes with "Transconductance amplification for ultra-low distortion". No, I don't know what that is either, but apparently it's a sonic breakthrough which redefines what you can expect from a single wireless speaker.
Put simply, for 12 grand you're getting an audio masterpiece. It'll play your tunes through Wi-Fi, Bluetooth or Ethernet and you can also plug in analogue connections or an optical input. Or your butler can. It also supports Apple Airplay and Spotify Connect.
If you've got the money, head to Harrods where it's being sold exclusively in bamboo or black finishes.