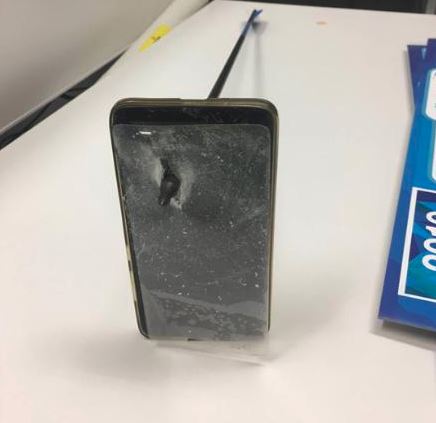 A 43-year-old man from New South Wales in Australia appears to have dodged a rather painful and possibly fatal attack, all thanks to his iPhone and a lot of luck.
Officers from Richmond Police District arrested a 39-year-old man after a bow and arrow was used in the attack. The victim walked away suffering only a minor injury.
It happened as the victim parked on his driveway. He then noticed the attacker, who was armed with the bow and arrow, and decided to take a photograph to alert local authorities. It's at this point that the assailant fired at him and hit the phone. The iPhone bounced into his face and caused a slight injury to his chin.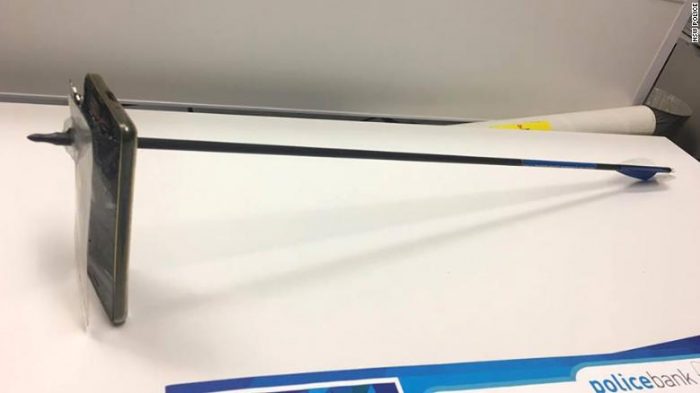 The phone was pierced and the screen protector lifted off the handset too.
The attacker was taken to Nimbin Police Station and has been charged as "armed with intent to commit an indictable offence, assault occasioning actual bodily harm and malicious damage". He is currently on bail.