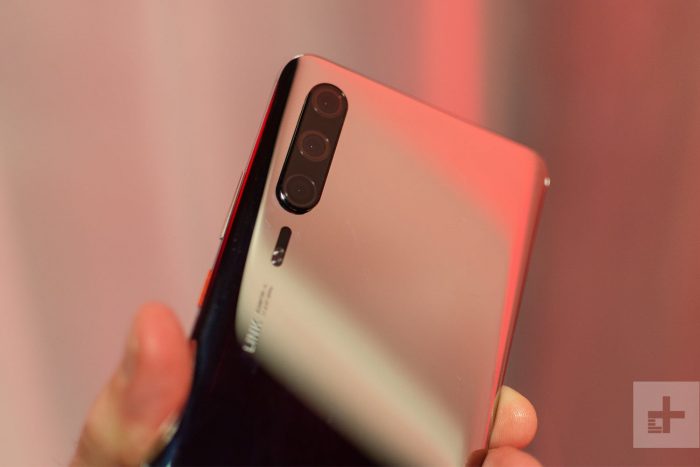 A strange one this. The upcoming P30 Pro flagship, which hasn't been launched, got shown off to Digital Trends today. However, there were a few caveats. First, they couldn't take a photo of the front, second, it wasn't actually the real device – it was actually a dummy model and also the fact that this might not actually be the colour you'll be getting.
Apart from that though, this is your first look at the new phone. We presume they're hiding the front because of an in-display camera or other type of trickery but what we do know is that it has the Huawei codename (Vogue) and the Leica codename (Link) slapped on the back.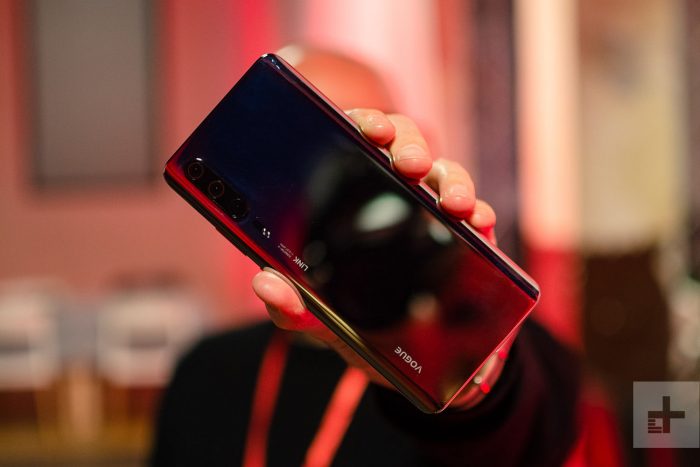 Three cameras, no doubt different lens types, sit on the elevated section of the back, dual speakers down the bottom (plus USB-C) and possibly 5G on the inside.
More as we get it, but this is all that's really known right now.