So today at their press conference in sunny Barcelona Huawei have taken the wraps of their newest smartphone the Huawei Mate X. This phone is a little bit different as it is showcasing not on but two of the latest bits of tech that will make phone and tablet loving buyers go a bit frothy at the mouth.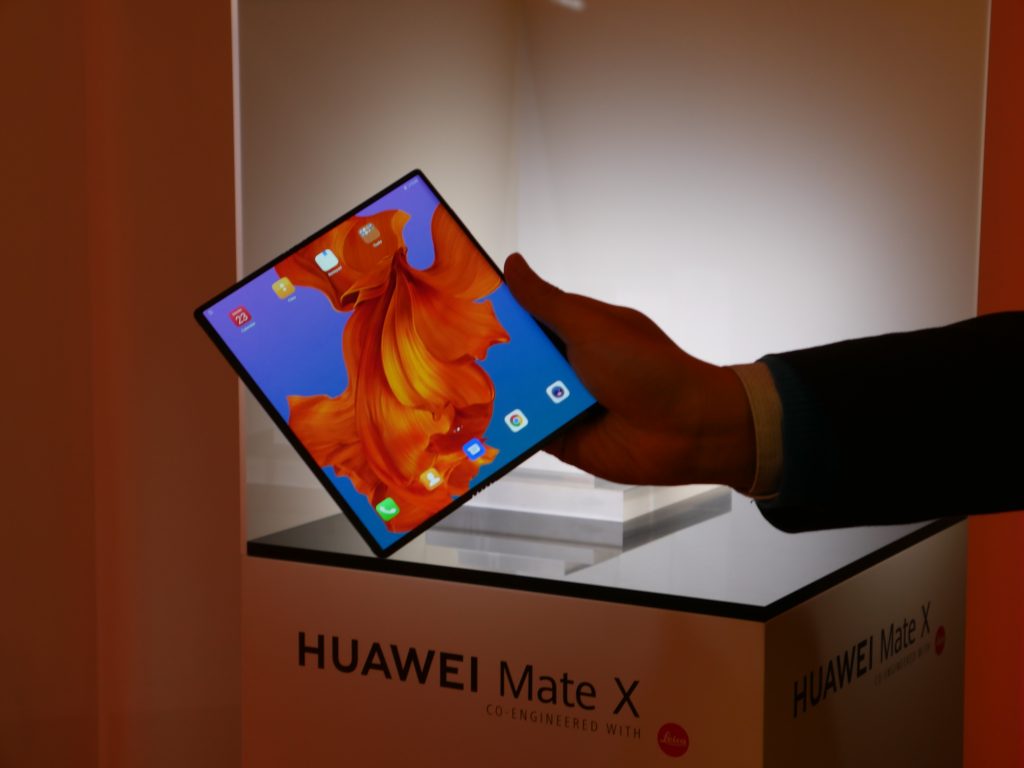 So what is all the hype about well I introduce you the Huawei Mate X, Huwaei's first folding phone and also their 1st device with a 5G modem Two truly breathtaking new technologies folded (pun intended) into one sleek and dare I say sexy looking device I call it a device deliberately as this really is blurring the lines of what  we can call a phone.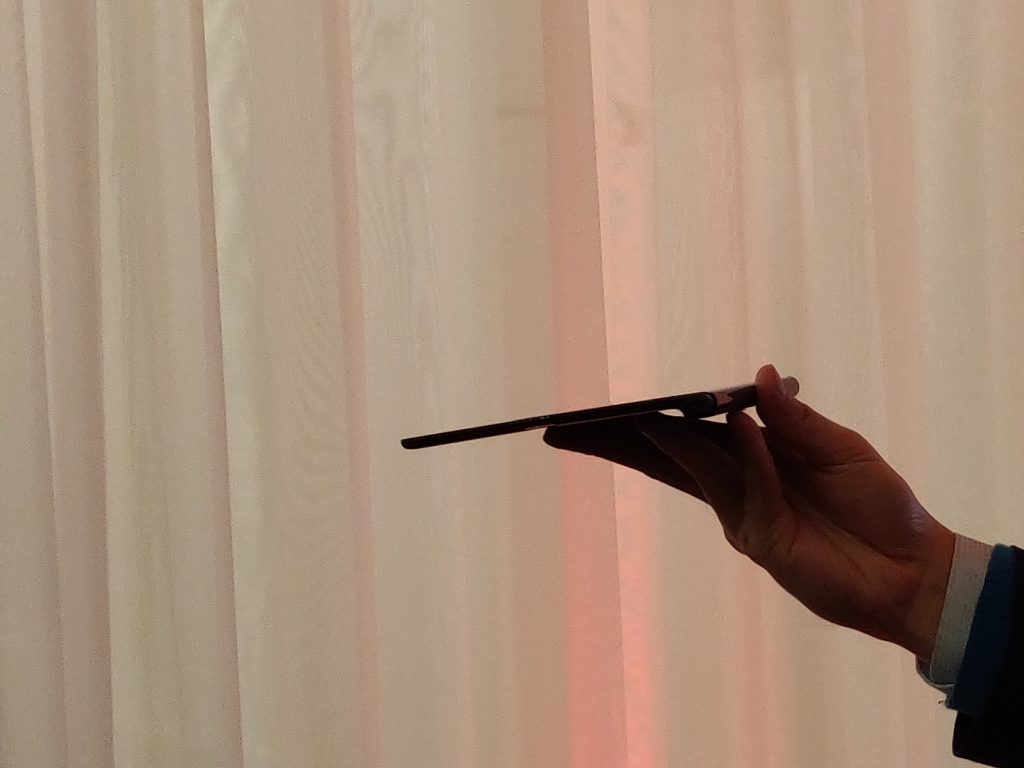 The device is coming in at an impressive 11m thick when in its closed form and then an iPad baiting 5.4 mm thin when unfolded.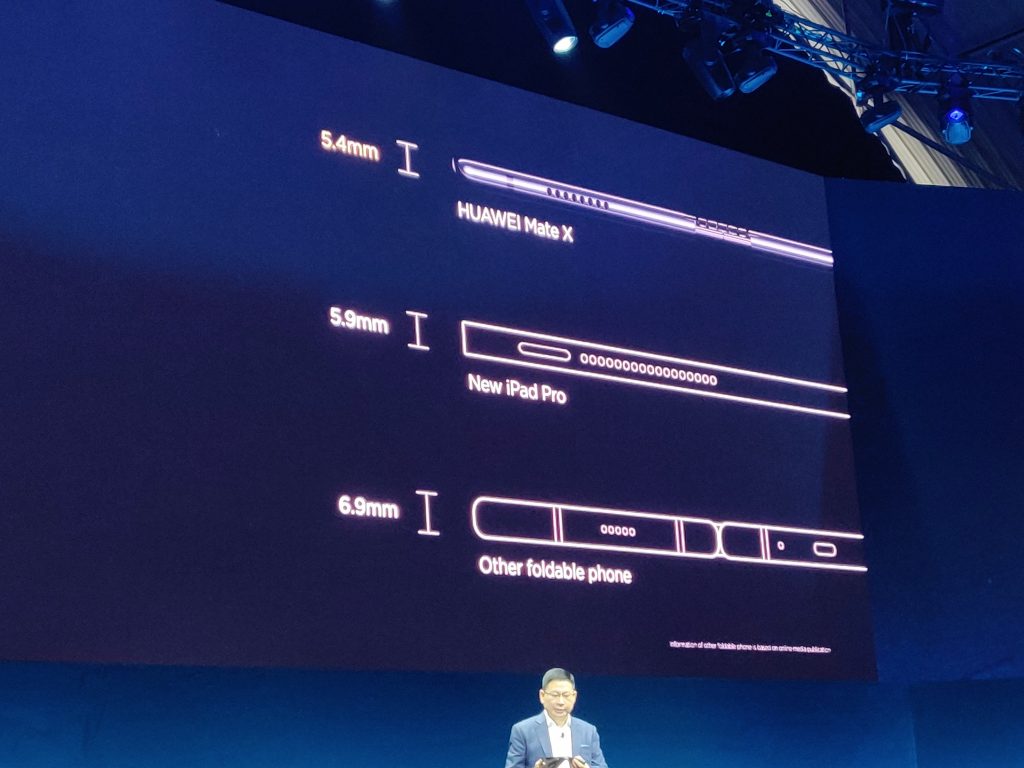 Now to say it is 5.4 mm is a bit of  stretch as that is not the uniform thickness as the device has got a section at the edge of it that house the camera's and the charger which is 11mm but this also serves a dual purpose in that it allows for the device to be easily held in one hand.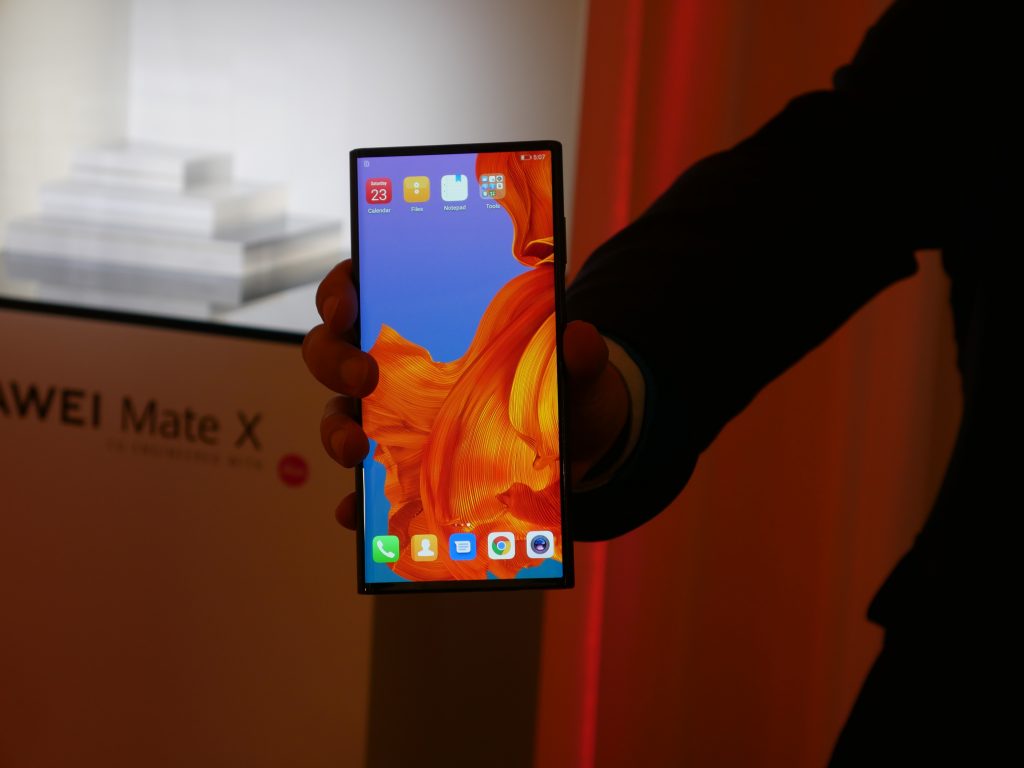 As for the screens, there are technically two screens merging into one when opened out to its "tablet form" The front-facing screen measures in at an impressive 6.6" display with a resolution of 2480 x 1148 and an aspect ratio of 19.5:9 The rear facing screen will come in at 6.38" rear screen with a resolution of 2480 x 892 with an aspect ratio of 25:9. The folded out screen when in tablet mode will measure at 8" with a resolution of 2480 X 2200. and an aspect ratio of 8.7:9
As I already mentioned there is a very pronounced edge to the device that will refer to as the "grip" for now which house a lot of the other tech to make this thing work. In this section, we can see a USB Type C and 3 cameras which will be used in both front facing rear-facing duties. This makes the selfie camera the best in class as it is essentially using the rear camera setup.
Another cool feature of the camera is that due to the position of them on the back of the device the cameras and the rear screen will work together to allow for real-time shooting.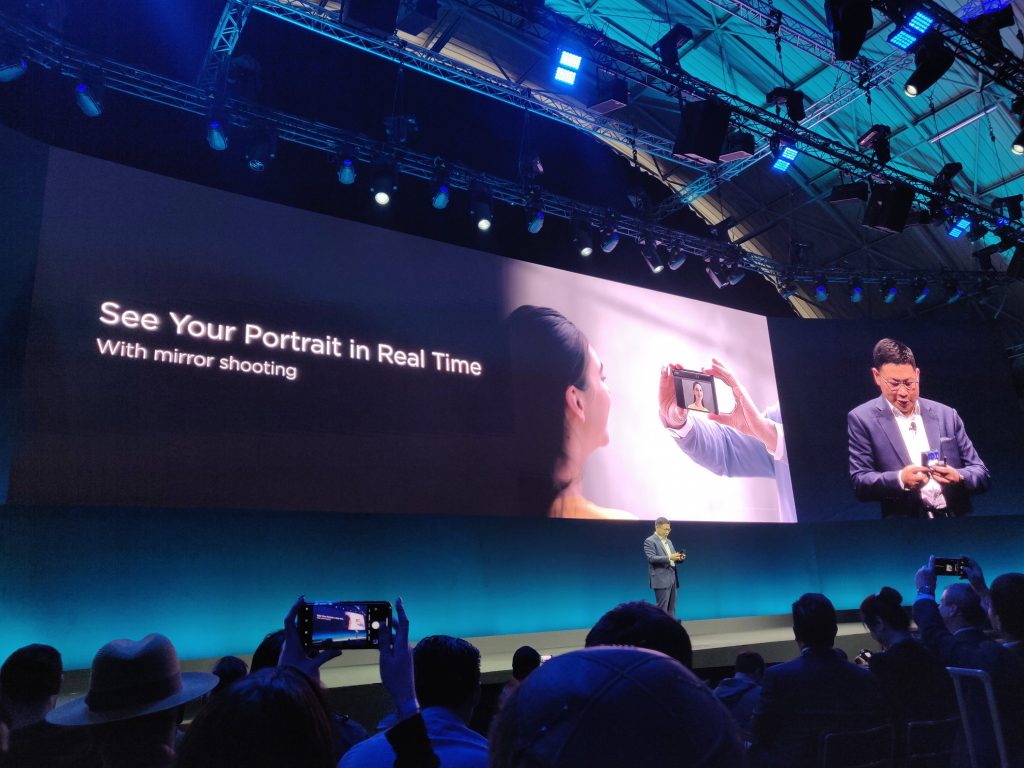 Let me explain. The phone will allow your subject to see a full preview of the picture you are taking in real time which is all good but in addition, if you just want to use it as a mirror then you can!
On the edges of this section is where we will find the 2 in 1 fingerprint sensor, which we know with this being a Huawei will be very responsive an accurate. I have to say that I like the fact that they are using a physical reader as I find them more reliable.
As for the rest of the internals, we can expect to find Dual Sim support and it will also take advantage of Huawei's memory card format the Nano Memory card. There is 8GB of RAM and a massive 512GB of storage on board.
The brains of this beautiful device are being powered by the awesome Kirin 980 and these have for the first time been partnered with the Balong 5000 5G modem to give the Worlds Fastest Foldable Phone, yes that is a direct quote from Richard Yu that you can take to the bank!
They are able to assure these awesome claims because they have integrated a Quad 5G antenna design which is capable of up to 4.6gbps in data speeds. These speeds will put the Mte X as up to 10x faster than the current crop of 4g smartphones when the network conditions are suitable. To put this into real and understandable terms the device will be able to download a 1GB file in 3 seconds which is well amazing. In the real world though it will allow for much faster throughput of data making our lives much easier.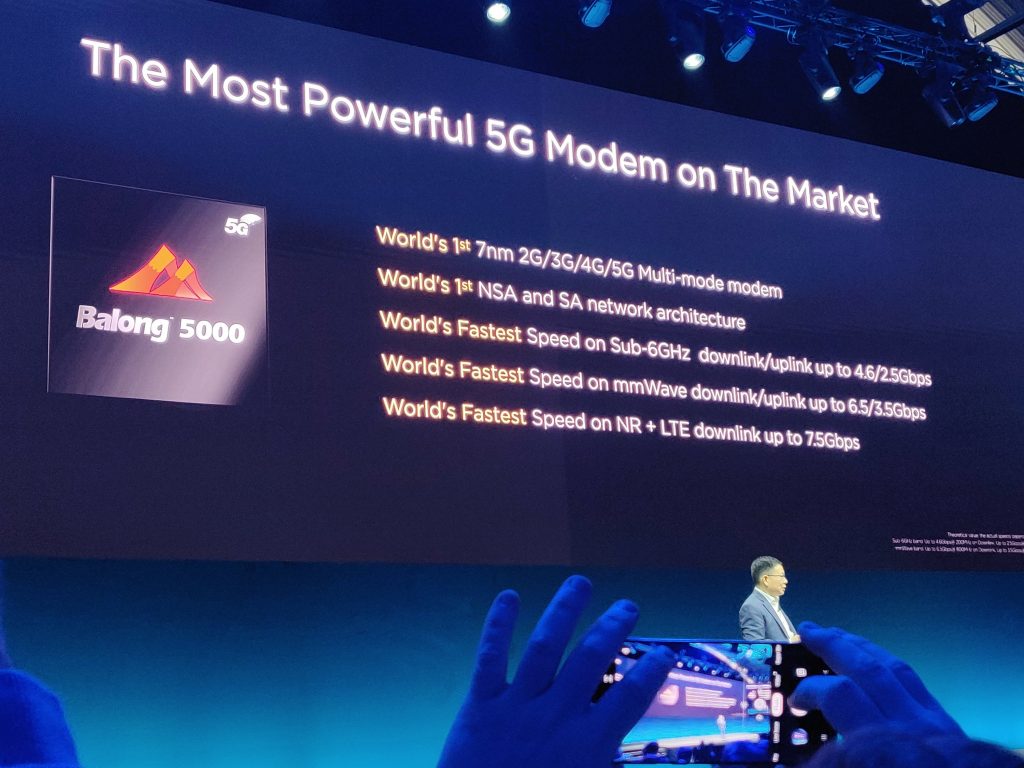 So the next thing we need to cover off is what is going to power this slender silent behemoth. Well, of course, this being a Huawei they have gone big and thrown in a 4500Mah battery split over two different cells. Now the fact that they have done this is important as it means that the cells themselves are capable of receiving more charge quicker. How fast I hear you ask well how does 55w max charging speed sound! I believe that the only thing coming close to that currently in OnePlus's Warp charge from the McLaren Edition OnePlus 6T. this will mean that you will be able to juice up to 85% in 30 mins which is awesome.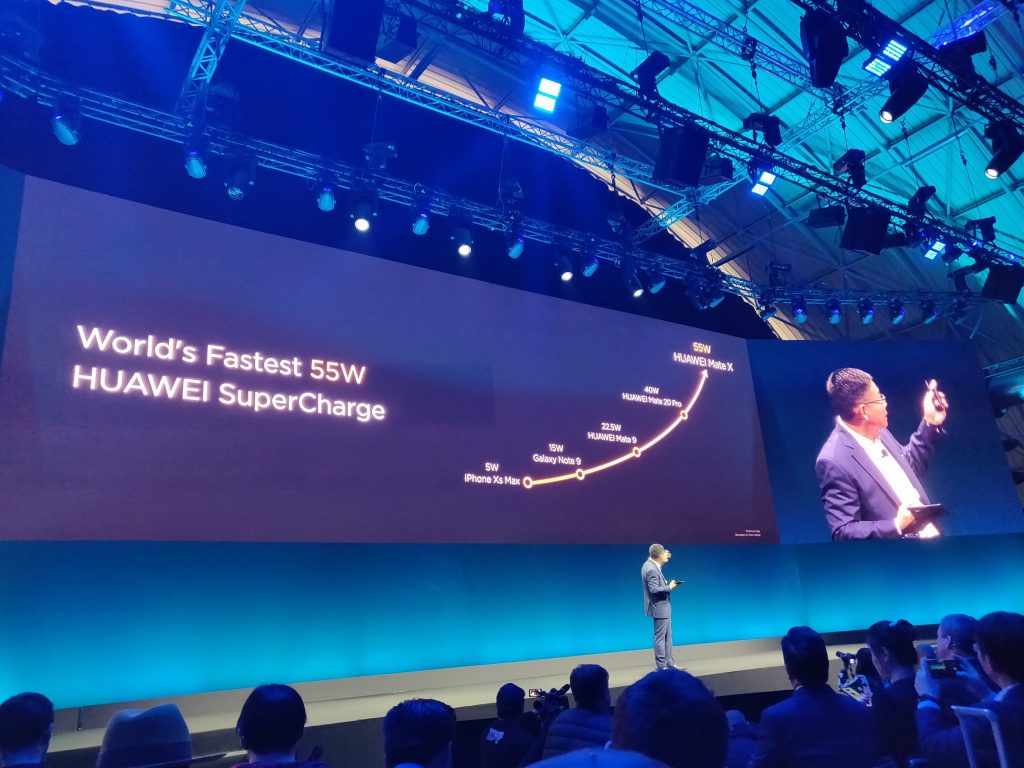 As an added bonus it will allow you to charge your Huawei laptop as well.
Finally how much will all this shiny goodness cost you?
Well, the price is 2229 Euro and it will be available from the middle of 2019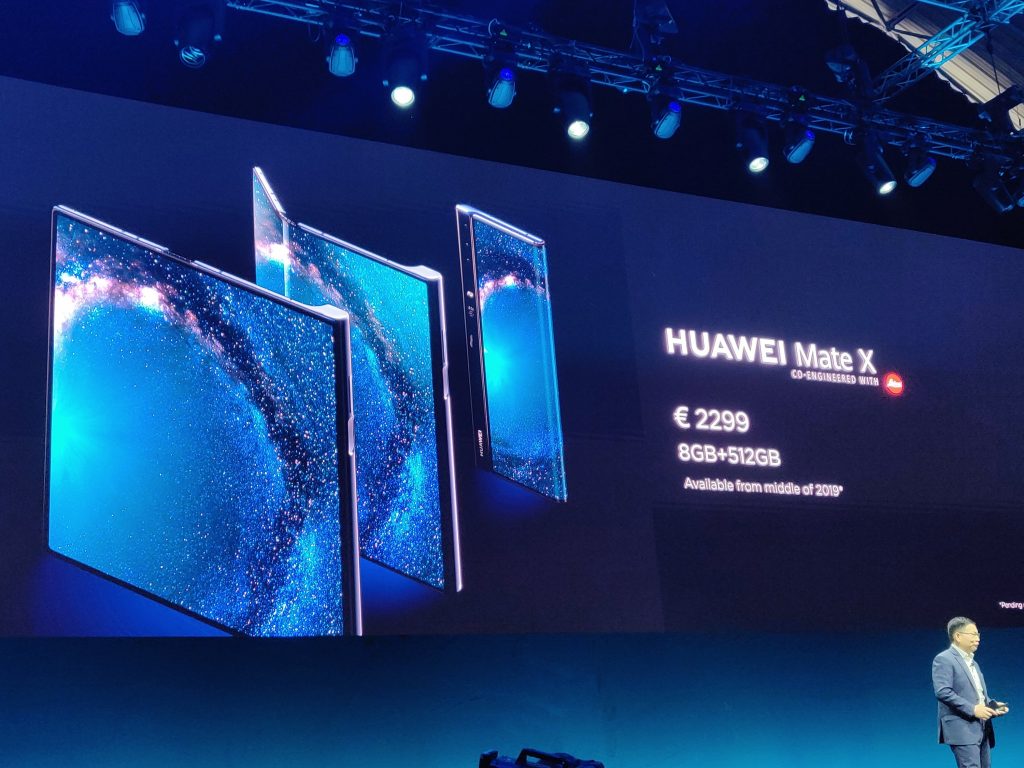 Here is a gallery of some of the images I took from the keynote when the device was announced.