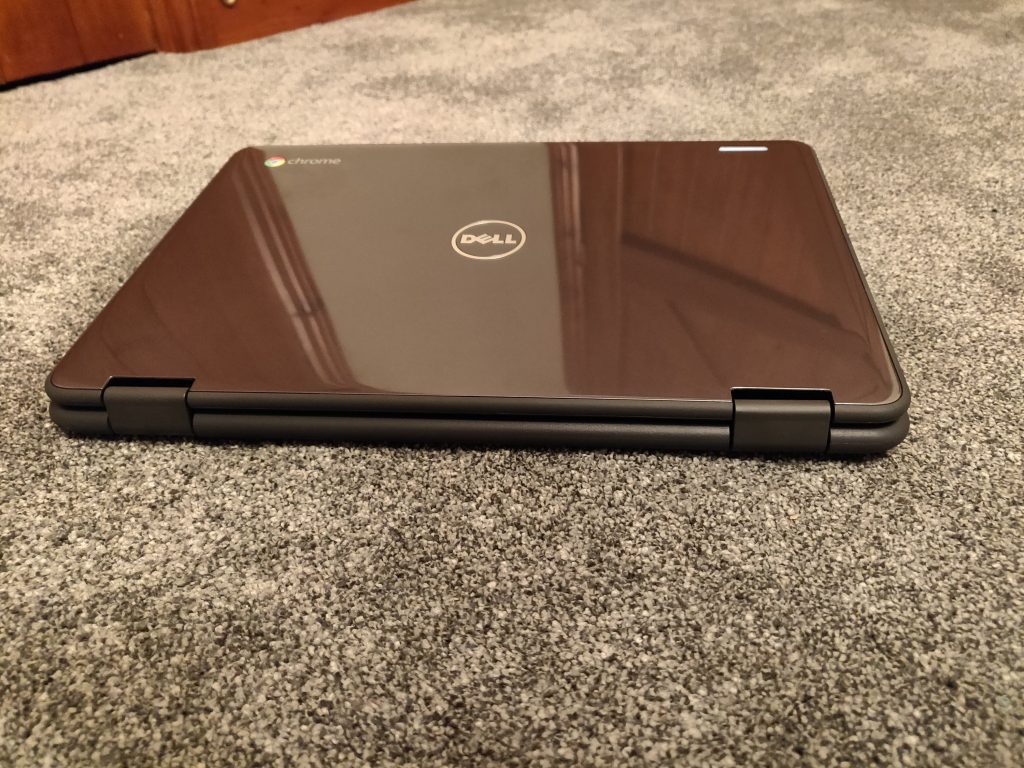 Today I received a new toy to play with in the form of the "Dell Chromebook 11 3189 2 in 1". Apart from having a ridiculously long name, this Chromebook has some other very cool features onboard. Now as far as Chromebooks go, this is pretty much what you would expect from the norm. Even the fact that it is a 2-in-1 is no longer as groundbreaking as it was a few years ago. What does separate this from the masses are two things really.
Number one, this is a Chromebook that has been designed for the classroom. Number two, it has also been designed to take a bit of a beating as can be seen from the slightly bulky, and dare I say, unsightly exterior. These two things are really inextricably linked and one necessitates the other.
Without further ado though, let's have a look at the pictures of this beast.
Specs wise, this machine is packing a budget but adequate offering.
| | |
| --- | --- |
| CPU | Intel Celeron N3060 |
| RAM | 4GB |
| RAM Upgradable to | 4GB |
| Hard Drive Size | 64GB |
Full review to come in a bit, so join me then if you want to know more.