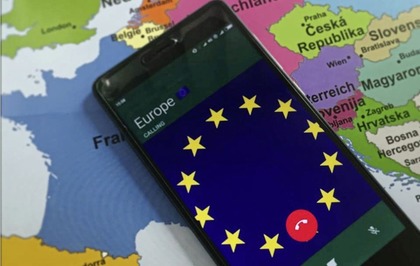 Back in 2017, mobile phone firms here in the UK were banned from charging customers extra fees to use their UK allowance of minutes, texts or (most) data when in the European Union. It's so freeing. To pop out of the Eurostar in France, to get off the ferry, to land in Spain – no additional charges. Just like home. No more worries.
Now however, once we leave the EU, this will no longer be the case.  According to MoneySavingExpert.com, only two out of  the twelve major UK mobile providers have committed to keeping roaming in the European Union free after Brexit. This means that we'll be going back in time, with high prices keeping us hunting for WiFi and worrying about coming home to massive bills.
This, of course, all depends if the UK Government agrees a deal with the EU before Brexit. God only knows if this will happen. If so, the current mobile roaming rules are expected to continue until the end of 2020 at least. But a no-deal crash-out could see roaming charges returning immediately, and it would be down to each provider to make the final decision.
Three and Smarty (owned by Three) have ruled out the return of roaming charges. The others, representing at least 85% of UK mobile customers, can't rule out the return of roaming charges.