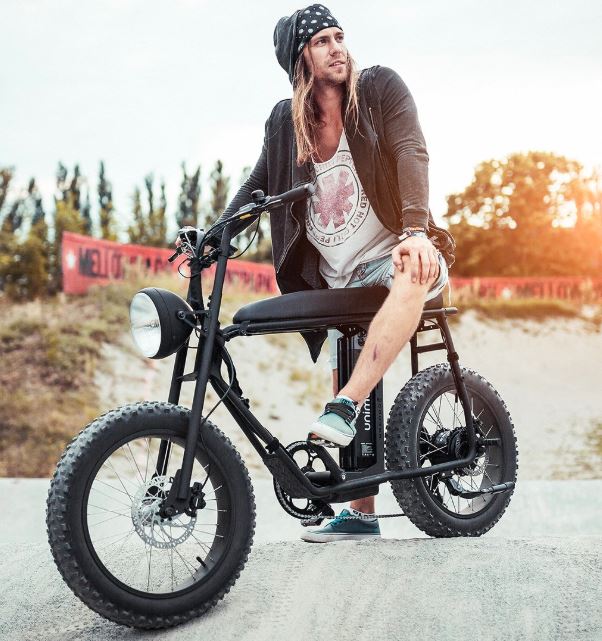 It weighs 29kg and it looks a bit like a motorbike, but this is actually a new electric bike from Urban Drivestyle.
There's a kickstand, a big 7″ headlight, hydraulic brakes and you get Shimano 7-speed gears. However, it'll do up to 25km/h (around 15.53 mph) or more if you ask for the restrictor to be taken off. Range-wise, you're looking at 50-60km depending on the conditions, how you ride it and how heavy you are. That's between 31 and 37 miles and it'll recharge in 3-4 hours.
An LCD display lets you adjust the speed, the pedal assist level and it'll show you how many miles you've done and so on.
Now, Urban Drivestyle will be the second e-bike company I've emailed asking for a review unit loaner, so let's see if we can borrow one 🙂 I can't wait to test this thing out.
Until then (that's if they agree), here's a look at the bike in action…
https://www.youtube.com/watch?v=4iwcP9swEH8
In addition, the company sells cargo racks, trailers and all manner of funky accessories for your bike!