Since May 14th 2018, seven US States have entered the sports betting market. For such a long time, Las Vegas has been inextricably linked to gaming, but after the US Supreme Court overturned the 1992 Professional and Amateur Sports Protection Act, there's about to be a big rise in the US.
Here in the UK, gambling is part of sports culture. Some $20 billion was wagered for the year ending March 2017, and there's a huge amount of competition on Google Play to capture your attention. Gaming companies spend millions on making sharp, slick, attractive designs for their mobile apps, and trying to keep their normal website layout familiar to the mobile experience.
It's a big ask.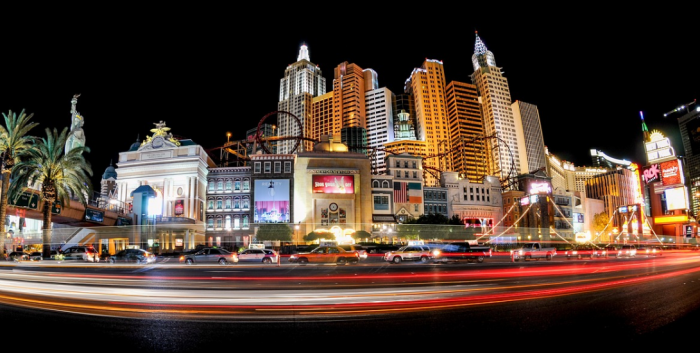 For the traditional bookies on the street, it's been a huge wake-up call. Their websites weren't easy to navigate on mobile phones, the links on the text were too small to click on easily and the because the site doesn't adapt properly for display on a phone screen. Some are just far too cluttered to condense down properly. Some are still using Flash in this day and age, which is obviously a complete no-go as far as the iPhone is concerned. Then there's the issue of having options that involve scrolling left, right, up or down forever to find what you want. Even if the basic design isn't too bad, some websites insist on using half the available screen space to try to force you to download their app instead of showing you what you want to see. Reddit is the absolute worst for this, which frequently prompts complaints from its users.
All of the companies and websites who suffer from these issues could learn a great deal from the world of online casinos. Mobile gaming is now responsible for several billion dollars a year of the money that gambling websites make, and so it's in their interests to provide a smooth experience that's easy to access, and to get where you want to do. All online slot websites exist to make money, and therefore they want to put you in a position where you're able to give them that money as quickly as possible, without inconveniencing you on the way. For that reason, the developers they use are very good at making smartphone-friendly websites.
As a case in point, we're going to look at one of them in particular, and it's one that was only launched this year; specifically, the Money Reels slots website. At first glance the site may actually look basic, but everything you see (and don't see, for that matter) is very deliberate. Plenty of time and money will have been spent on researching the best way to build this website before it was launched, and the conclusion was clearly that a stripped-down site without distracting frills or excessive animation was the way to go. So what's to like about it?
Firstly, there's the buttons. How many times have you tried to access a site on your mobile and either not been able to press the menu, login or any other button at all because it's too small on the screen? Even more frustratingly, how many times have you accidentally clicked the button next to the one you wanted, and been taken to the wrong page as a result, and then given up? It's an absurd situation to put users in given how easy the issue is to rectify, and the Money Reels website shows us exactly how; make the buttons bigger. 'Login' is a big, bold, friendly purple button. The menu button is almost thumb sized. The 'Join Now' button (that's the one they really want you to click) is an unmissable bar across the middle of the screen. None of these features are as large on the 'normal' version of the website as they are on the smartphone version; they've been optimized to help you out. Many of the websites you visit on a regular basis are yet to work out that very few of us have stick-thin fingers and precision control. Online slot websites have.
Next up, scroll down the screen (you'll note that there's no need to scroll left or right; everything is positioned vertically to make it easier for you). See what happens to those buttons? They come down the screen with you. They don't get in the way of anything else or obscure the content you're trying to read, they're just helpfully positioned so you always have access to them when you need to. That's simple, it's convenient, and it's something that doesn't happen enough. We've given ourselves thumb strain in the past from reading down to the bottom of an article and then scrolling all the way back up to find the menu so we can go to other pages.
Whilst you're scrolling, note how things are ordered. The first thing you saw was an offer to join up. Underneath that, you've got a long list of the games you can choose to play. The excess information; the dull legal things and the terms and conditions; all come at the very end. They're not hidden, they're just put somewhere less important because they're less important to the people who log in to play online slots with their phones. Within a second of arriving on the Money Reels site, you know what it is, what it does, and how to use it. It's simplicity, but delivered excellently.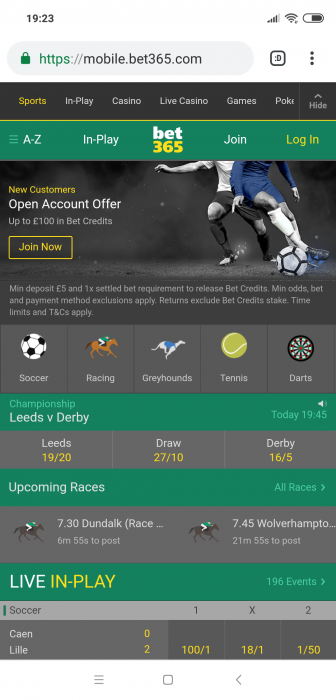 Above all else, consider its functionality for its purpose. It's a gambling website, which exists to provide you a platform to gamble on. Because of that, the very top of the display lets you load, and below that, you're straight into the games. They're not hidden behind a separate link, or split across an endless number of pages, or behind a login wall. They're right in front of you the moment you log on. There is no delay between arriving on the site, and finding the content you were looking for. Compare that to the way that most shopping websites work.
Whilst we appreciate that many websites won't have as singular a purpose as Money Reels does, the basic aspects of the design are ones that any website could learn from when considering their smartphone users; make the buttons easier to access for fingers and thumbs, and organize the content so that the things most people want are right there on the home page. It's not rocket science. It's just intelligent design. Right now, it seems like casino websites are doing it better than anyone else.
With a massive increase in betting across the USA in 2019, these tips will need to be picked up by anyone wanting to get their app or website noticed.