When I was growing up (which seems a long time ago now), I was a big fan of Knight Rider. I checked the Google Play store recently and it was great to see so many apps dedicated to it. There's a Knight Rider Watch simulator, a car creator, a soundboard, 3D simulator and a stack of games dedicated to the show.

Looking at things now, with an older head, I know that app developers tend to release games based on TV shows because it tends to bring in more cash. After all, if a TV show brought big bucks to its producers, you expect a game for that show to do the same. This is why, on TV adverts, you'll also see TV shows being mentioned in online casinos like Fiz Casino. You'll see slot machines and games named after shows like Saturday Night Takeaway and Deal Or No Deal. Looking around, there's other shows which have games available for your phone, so you can dive in and be part of the show.
Here's some examples..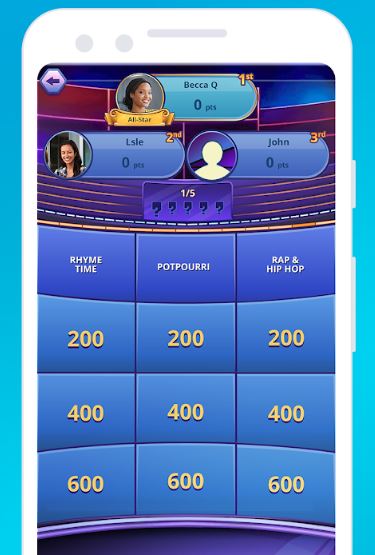 Jeopardy
The first Jeopardy game hit our TV screens in 1962. It's still one of America's most popular television games. The game takes players into several rounds of exciting quizzes where they can bag huge amounts of money if they provide the correct answer.
The cult following of the game allowed it to expand in many platforms. It has game versions for Nintendo and Playstation. Today, Jeopardy is a common slot game that you will find in both physical and online casinos.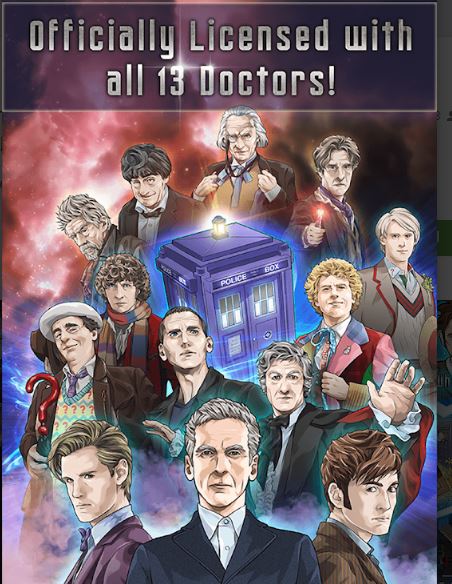 Doctor Who
Although the most recent series has just finished, you can puzzle games dedicated to the show.  There's one called "Doctor Who: Legacy" which involves you matching gems to get through over 100 hours of Doctor Who adventures. You get to Battle Cybermen, Daleks, Sontarans and more. Over 2 million people have downloaded this.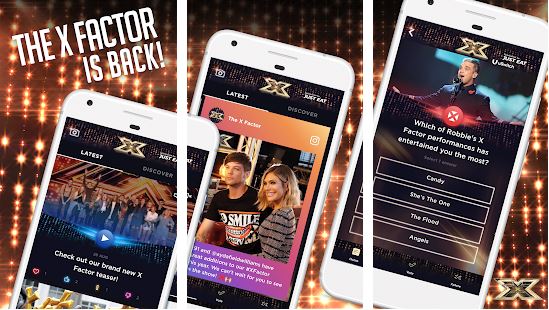 American Idol
Perhaps one of the most successful talent shows, American Idol franchised into several countries and served as a model for many talents shows later on. Here in the UK it was known as Pop Idol but many will have become familiar with X Factor, which also has an app you can use. American Idol remains as one of the top-rated TV shows in American history, and no one can deny its cultural impact across the world.
On the app store you'll find apps which simulate the whole experience. You can go on a journey and see what it's like to be a contestant on the show.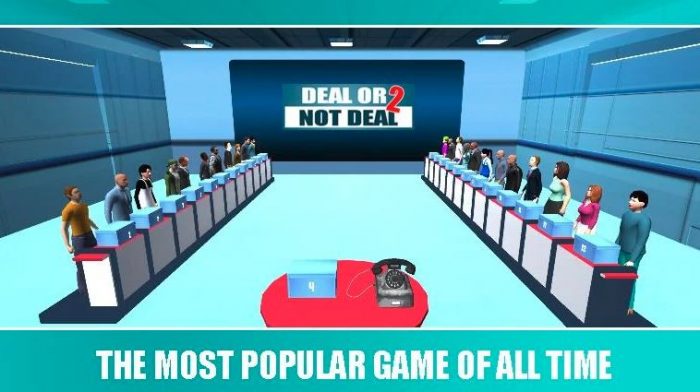 Deal or No Deal
Mentioned above, you'll find apps which let you experience the thrill of playing this show, albeit without having to be in front of a camera. Select a box carefully and test your nerve against the banker.  To win, you'll need to open all the boxes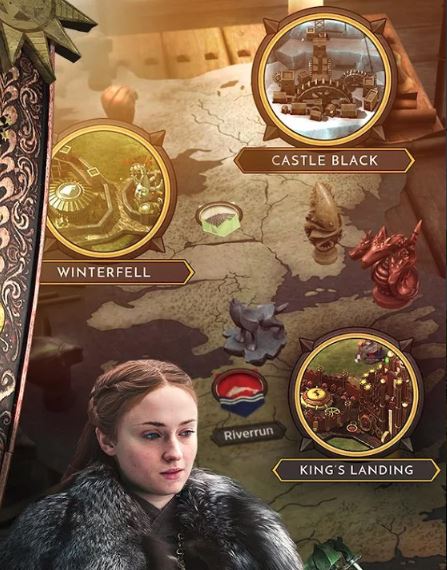 Game of Thrones
If you enjoy the show, and you've not overdosed on the box sets, you can play the game. This role playing adventure has been downloaded by millions of players. You get to build your house, raise your army and manage your resources. Become a lord, master the strategy and play along with the key characters from the show.
The newest version includes dragons. You now have to raise your own, from an egg. Then, if you're successful, you need to decide whether to use your dragon on your enemies or to protect your castle.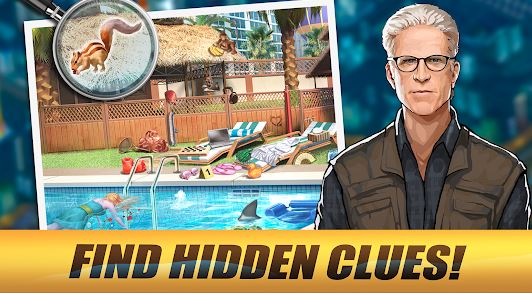 Crime Scene Investigation (CSI)
When it comes to forensic drama and thriller, no other show has captured the interest of viewers more than CSI. The show is about a team of detectives whose job was to solve complex murders that seemingly are dead-end cases.
In the mobile version, you join more than 20 million investigators to solve gruesome crimes in Las Vegas. All the characters are there, and there's a friendly interface so that you can get started easily. This game has won a stack of awards, but you'll need to be clever enough to find the evidence, analyze clues and interrogate your suspects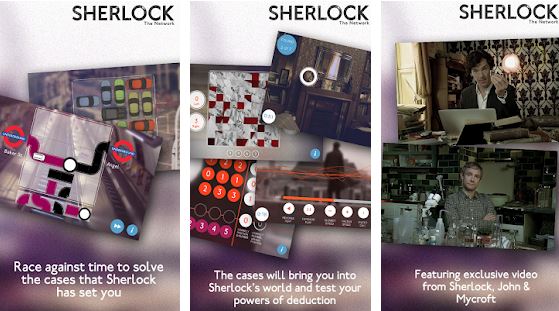 Sherlock
This has done immensely well, becoming the top-selling app in over 30 countries with 5-star reviews. You dive into the world of Sherlock Holmes, cracking cases and using your investigative skills to move through the game. A huge amount of effort and work has gone into this one, with brilliant graphics and music to fully immerse you in the action.
Like the show, Benedict Cumberbatch is Sherlock, Martin Freeman is John and Mark Gatiss is Mycroft.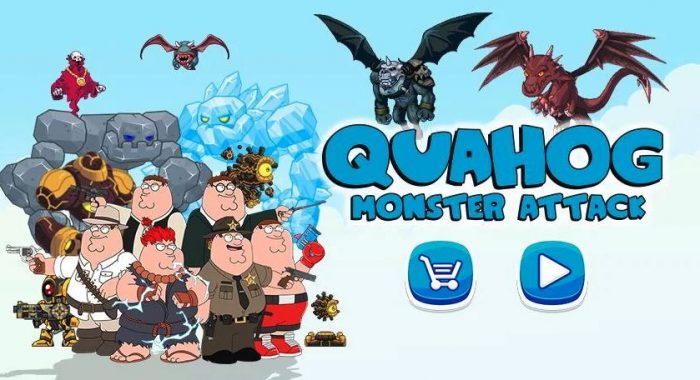 Family Guy
The show might not be for everyone, but the games available are proving hugely popular. In "The Quest for Stuff" you'll find the giant chicken and all your favourite Family Guy characters. It begins with Peter Griffin accidentally destroying Quahog. Now you have to work with the other characters to save the city, building it back, winning prizes on the way and adding your own "Peter-style" decor to the surroundings!
Sadly the "Quest for Stuff" hasn't been working for all in recent days, but don't worry too much – there's also "Quahog Monster Attack", where you must keep the city safe. Along with Peter is Lois, Meg, Chris, Stewie, Brian Griffin, Glenn Quagmire, Cleveland Brown, Joseph Joe Swanson, and many more.
Big Bang Theory
In "FANDOM for: Big Bang Theory" you'll find an app created for the real lovers of this show. It's real-time and super-accurate information which is closely monitored and curated. You can browser theories and connect with other fans through the app.
Delve further into this and you'll find hundreds of pages which have been created by fans. So, if you're eager to find out more or you just want to brush up on your general knowledge, give this a go. It's a dream for super-fans.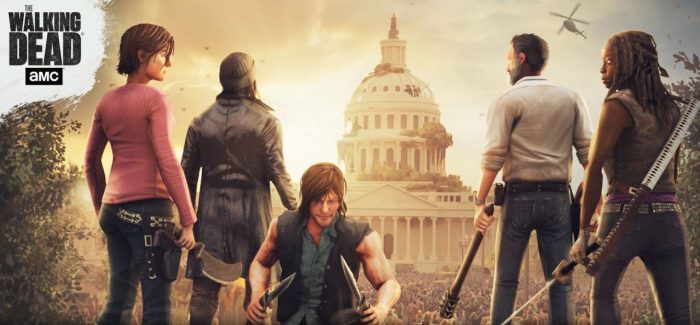 The Walking Dead
The best-selling zombie movie of all time, the show is about survivors trying to make it in a world infested with zombies.
In "No Man's Land" you go through a huge role playing adventure, making clever and tactical choices to help your team succeed. Collect characters, join other players in weekly challenges, fight enemies and ensure that you've got the correct equipment.