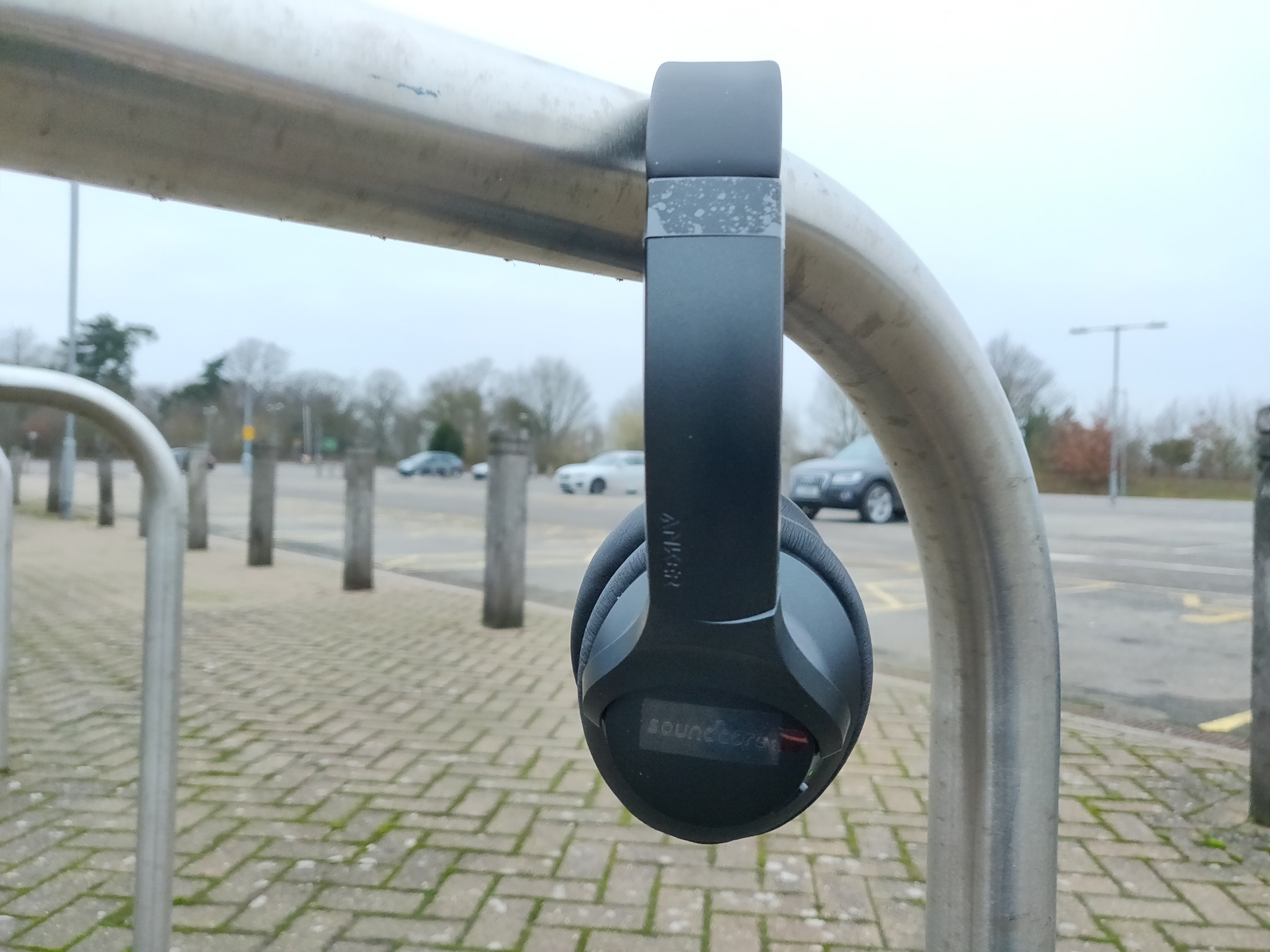 I am quite fortunate to have a couple of pairs of Bluetooth headphones in my collection and use them in different scenarios. However recently I have been finding that one of the sets that I have are uncomfortable when I am wearing them for long periods of time. This is was a discovery I made while I was on a train back from London last month. The headphones I was using at the time are great to listen to stuff on and have good battery life. The Active Noise Cancellation (ANC) technology is a bit hit or miss as to when it works correctly, but otherwise, I can't complain. These headphones have been my go-to when travelling for nearly the last year.
The other pair I use often is more for short commutes or when I am exercising. These do not have noise cancellation and are not that loud, so are not suited to use when I am on the road. But they are very small and compact and can easily be carried in a bag and charge in their case, which is very convenient.
A few months back when I was meeting Anker at IFA 2018, I was introduced to the Soundcore range of audio products. This stirred my curiosity and when they offered to send me a review unit of over-the-ear headphones, then it was a no-brainer to try them. So here they are; the Anker SoundCore Life 2's.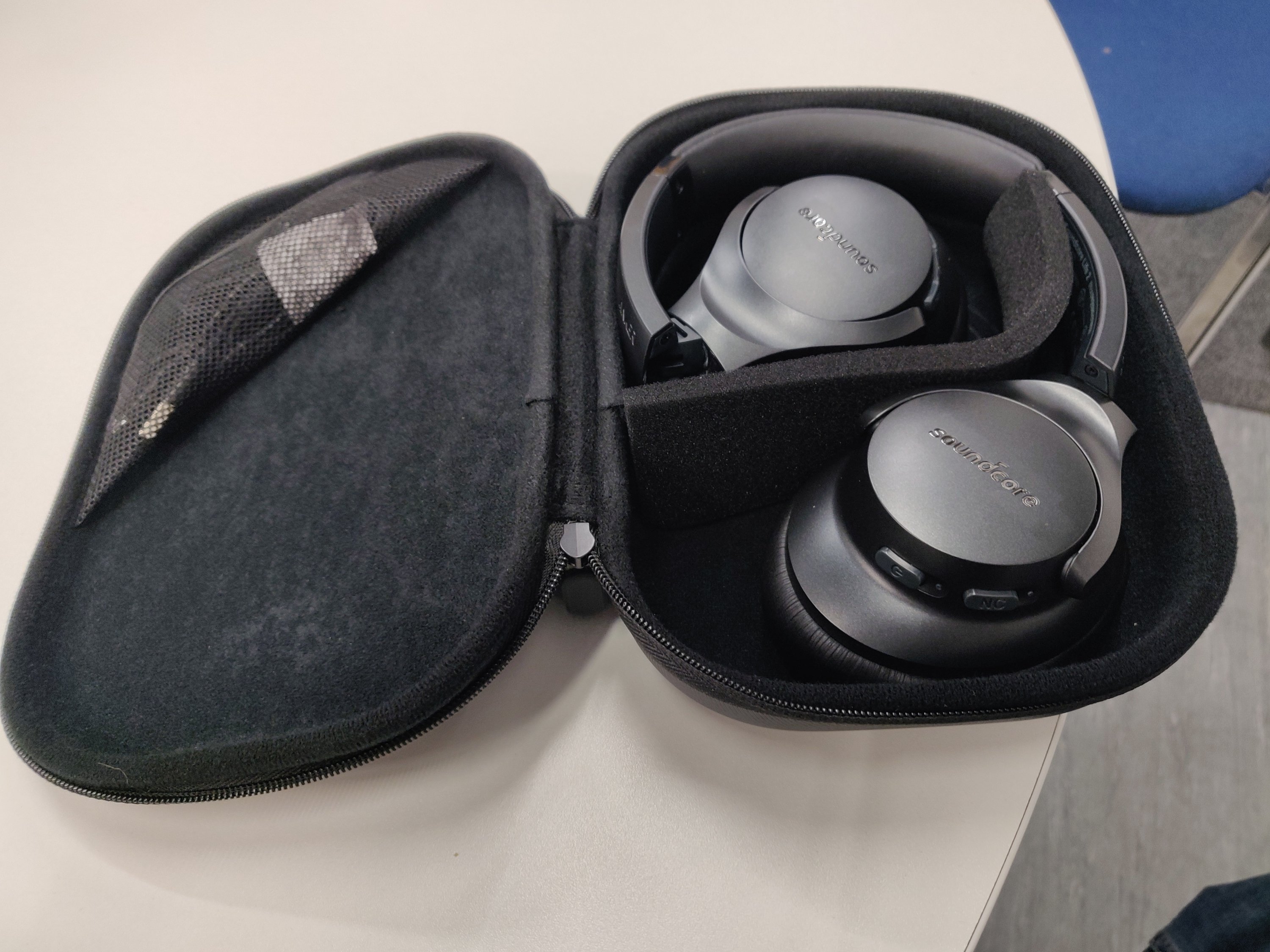 These headphones are of the over-the-ear style, and as a result are larger than my other ones. Because of this, they eliminate one of my issues – but more about that later.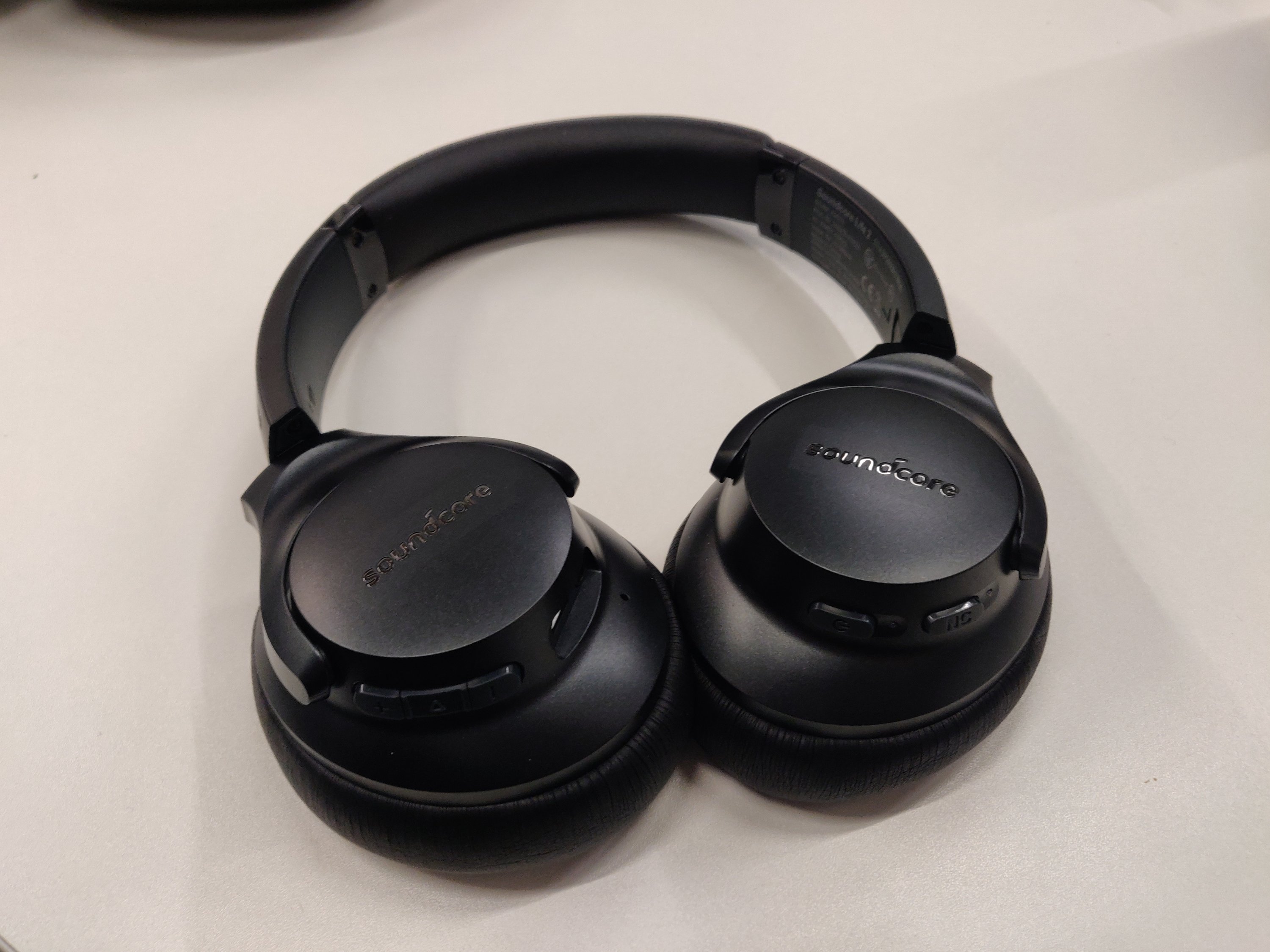 The Life 2's are powered by 40mm drivers that are ultra efficient and give out a good clear and undistorted sound. They are also capable of working with Hi-Res audio, which given that these headphones are half the price of the other pair of cans that I have is very impressive.
They feature ANC on board and will run for 30 hours of playback with this enabled. This would equate to flying from London to Brisbane via Dubai with a 3-hour layover and you would still have some juice left to get to the hotel. If however, you prefer to have your music piped to your ears via the means of cable then this will allow you to do the same journey, grab a quick drink at the hotel, then hop on a plane back to London via the same route!
That right there is some pretty stellar battery life. I have been using the Life 2's for a few weeks and I have only charged them twice: once when I got them out of the box, and again earlier this week as they were running a bit low. If I am honest they could have gone for a few more days had I needed them to, it was more a force of habit.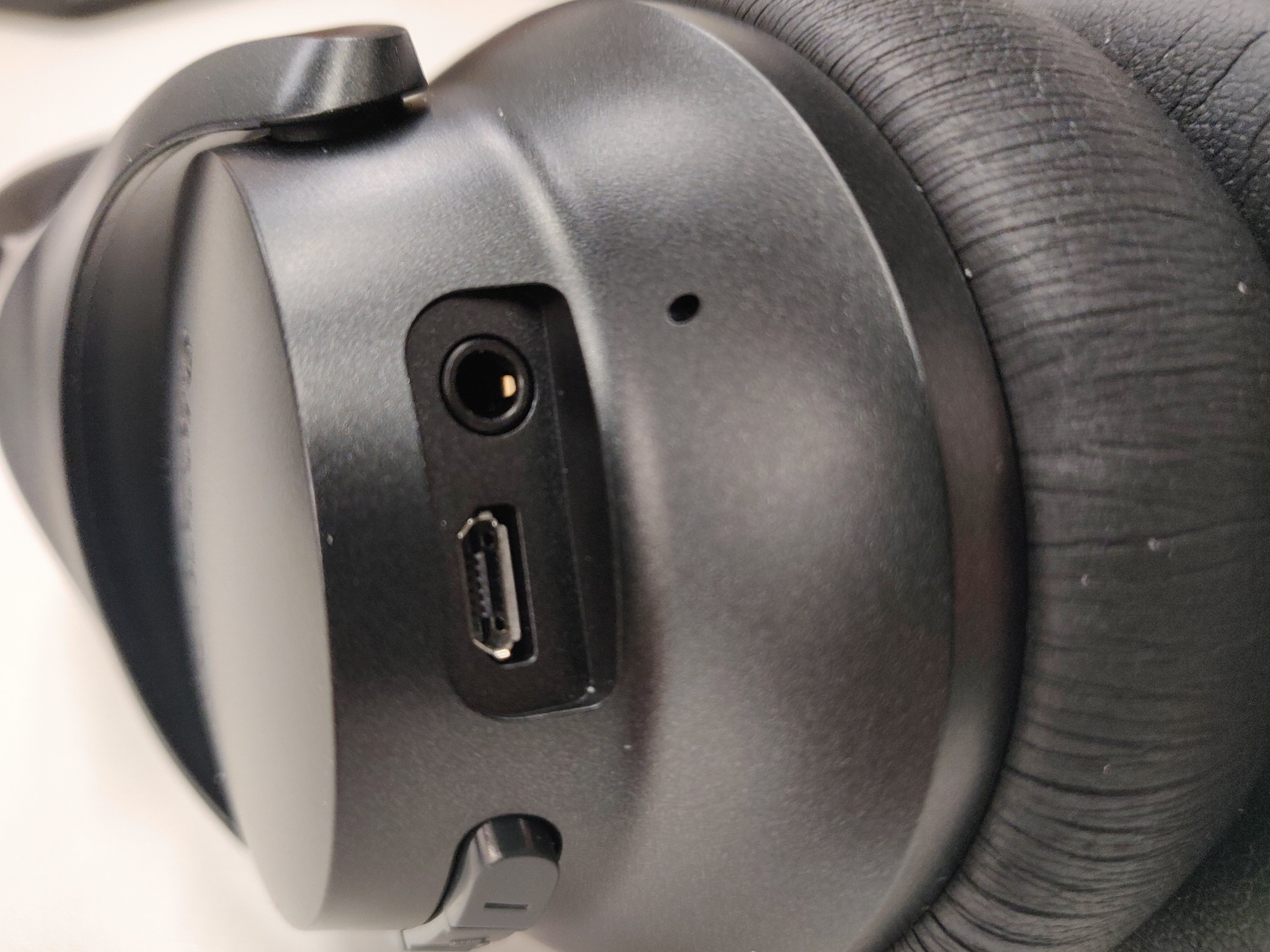 The charging is done via a Micro USB cable that is included with the headphones but sadly there is no plug. It does however only take a few hours to charge the Life 2's.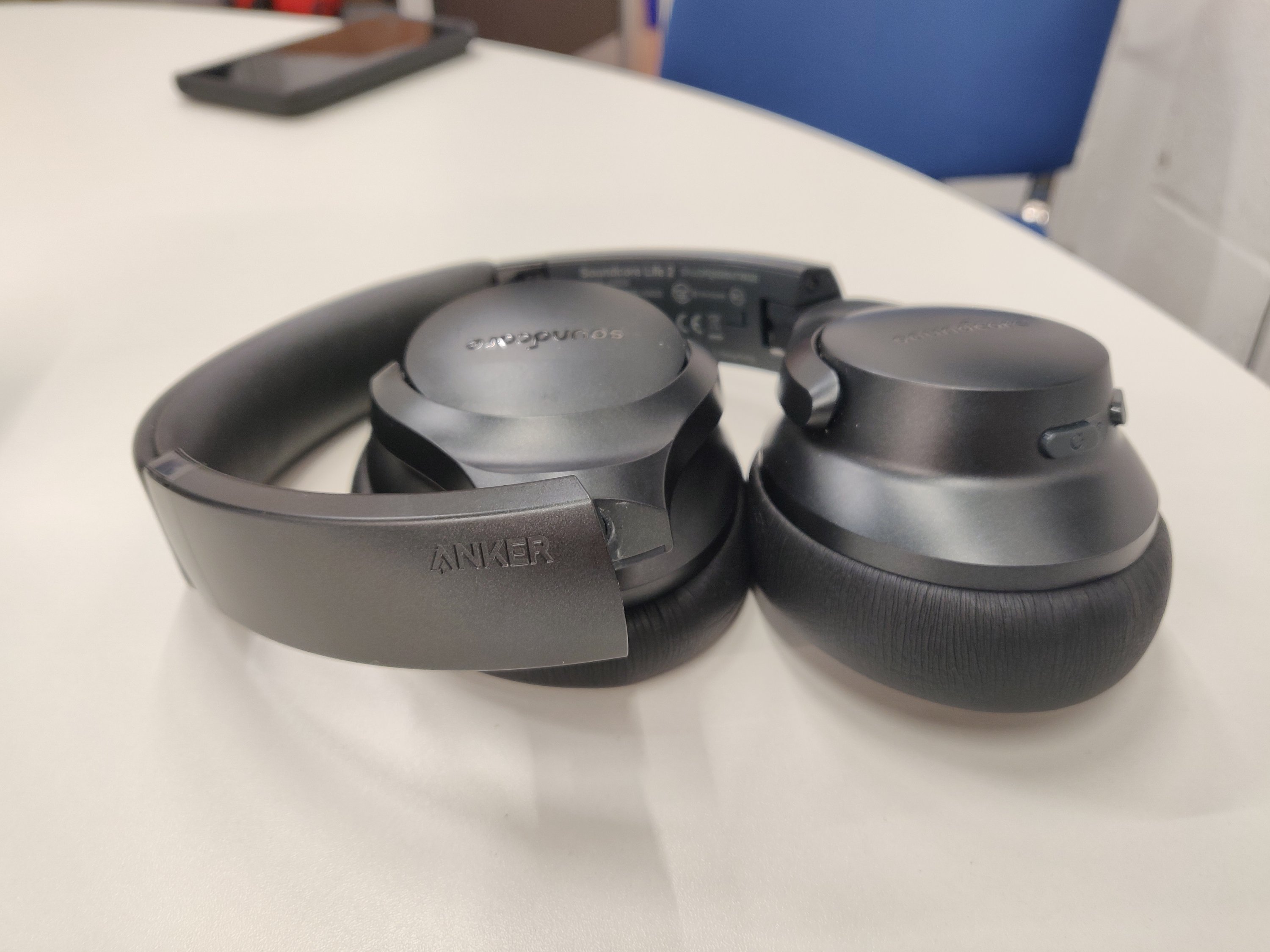 To be fair, the Life 2's are quite a big set of headphones, but thanks to the well-designed hinge they will fold down to a compact size which is great for travel. Even more with the include custom travel case, which will also be great for housing the 3.5mm to 3.5m cable.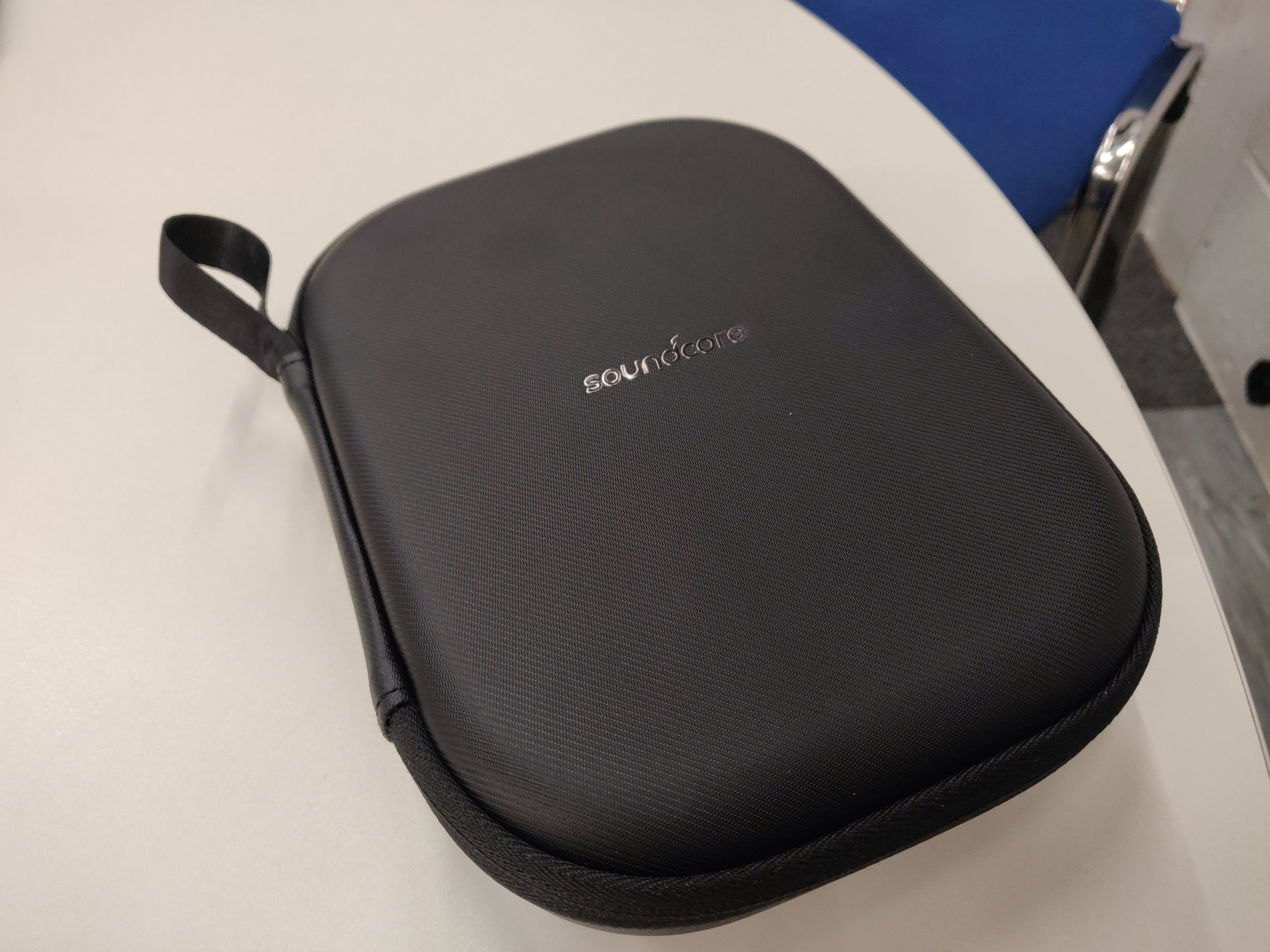 Each of the cups have very handy L and R logos printed on the inside, in case like me you tend to put your headphones on the wrong way around a lot!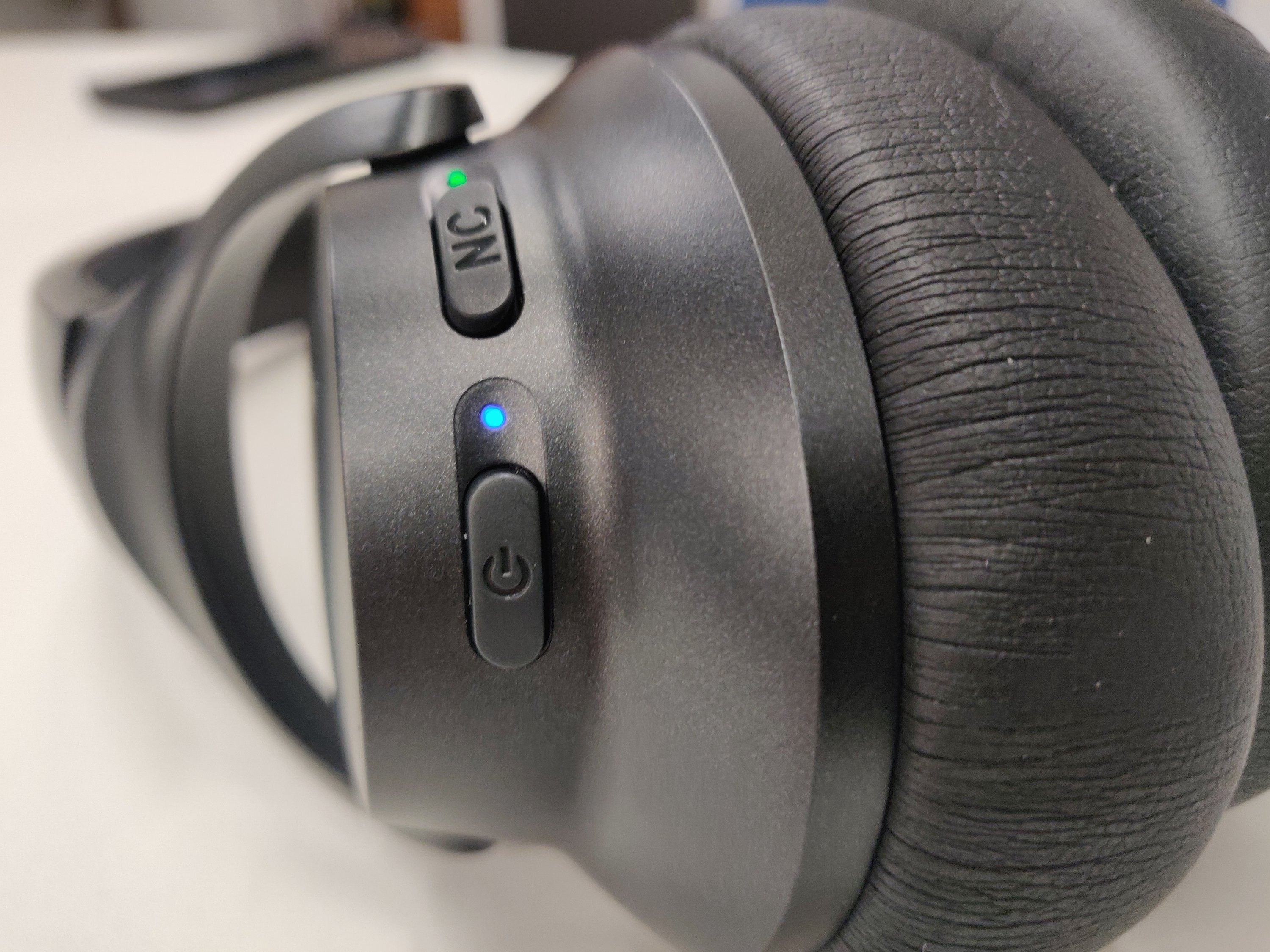 On the right cup is where you will find the main power key and the ANC On/Off switch. A long press of the power key will initiate pairing, which is very easy to do.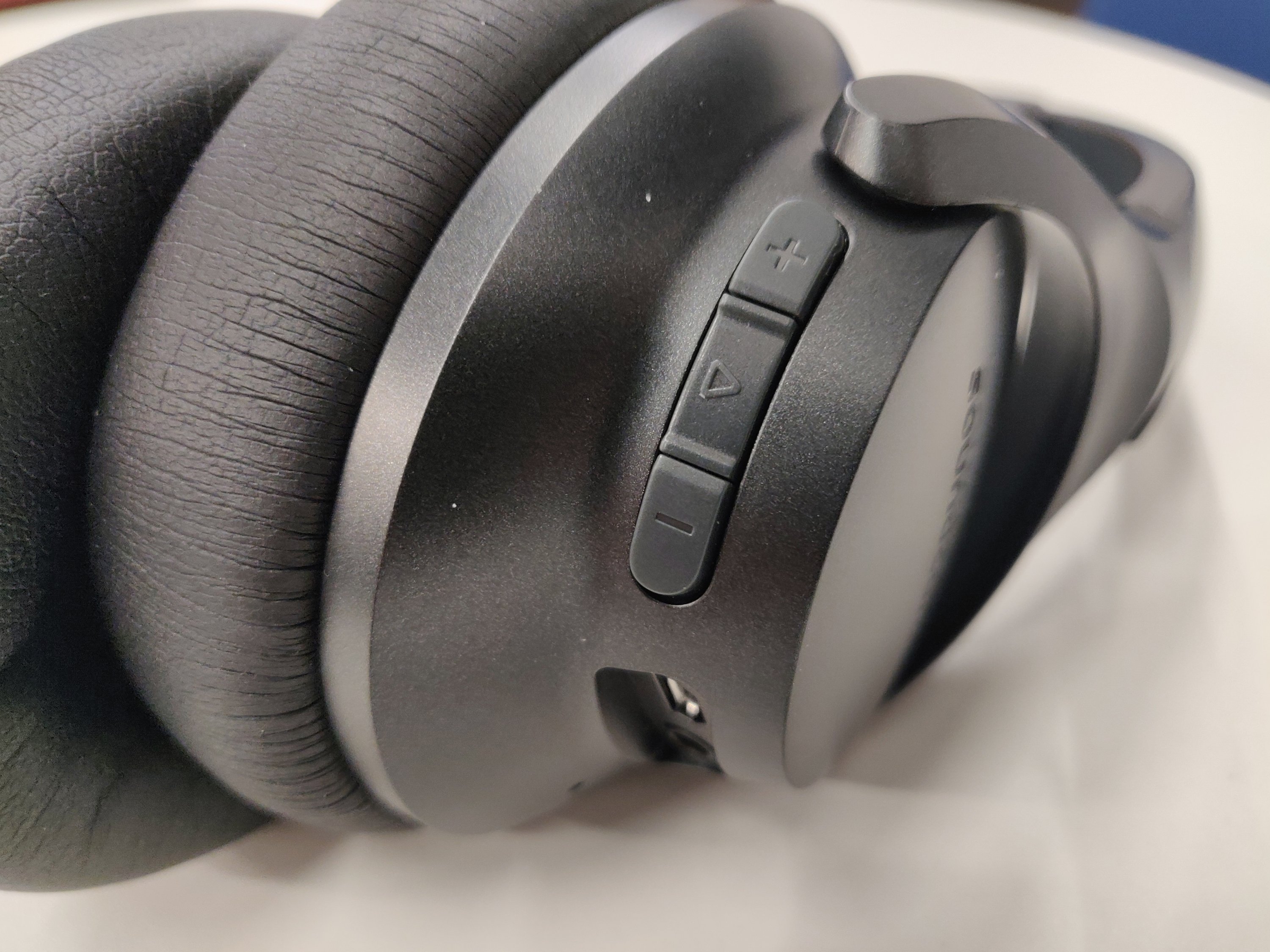 On the left cup is where you will find volume up and down, these will also pull double duty to skip forward a track and back one with a long press. Nestled in between these buttons is the Play button that also works to turn on BassUP mode with a double press and a long press will activate Google Assistant or Siri, depending on your phone of choice.
So the really important thing about headphones is how do they sound. Well I could give you spiel from the website which states that
From precise highs, to smooth mids, and intensely deep lows, every part of the song shines.
However, I would like to offer my totally untuned ear's impressions instead.
Firstly I have found them very clear and crisp both for music and spoken word. This is important as I listen to both podcasts and music during my commute. I have found that they are good for watching a video, but they can get a bit muddy near the deeper tones of boomy explosions etc. I do like the fact that you have an optional BassUP function that can be turned on or off with a simple long press of a button.
I have not had the need to talk to anyone over the phone while wearing the Life2's, as call me old fashioned, but if am able to I would prefer to use my phone up against my ear! The ANC is okay, but it is not the best and I have heard better. If you are in an environment with a fairly monotonous tone then it will block it out to a certain extent, but it could be better if am being honest with myself. This is certainly an area where my pricier set outperforms the Life 2's. Another thing that I noticed whilst walking to get my bus today was that I could hear a small thump everytime my foot hit the ground, which I haven't noticed with other headphones. I think this may be an issue with the fact that my ear is fully enclosed by the ear cups. This is not a major issue for me, but maybe not the best headphones for people that are using whilst exercising, as I feel that this could be distracting.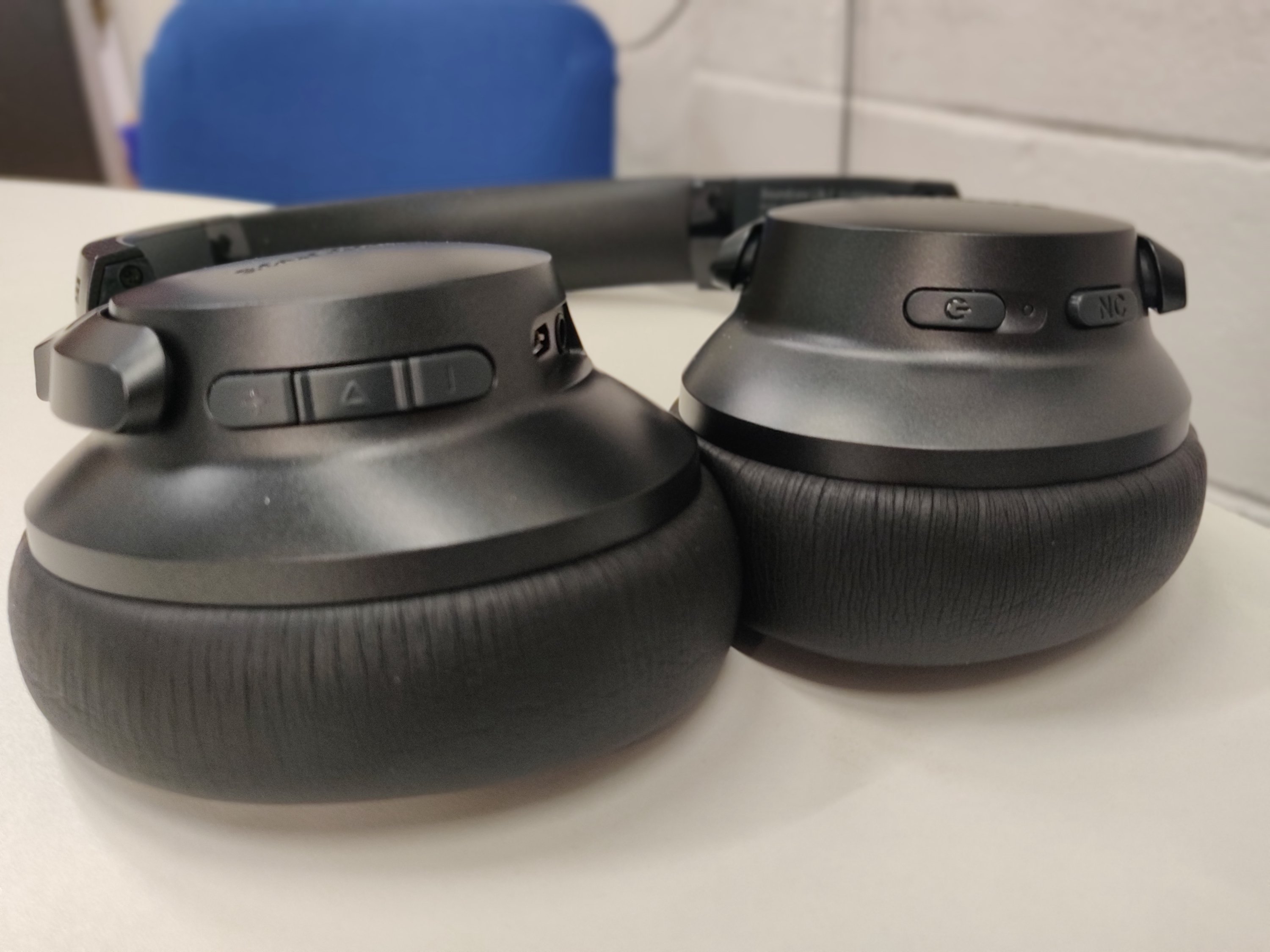 Secondly, and I teased this earlier – these things are comfy to wear. This is mostly in part to the memory foam-embued, soft grain leather ear cups that actually go around my whole ear. Whereas my previous cans sat on my ears, and after a while started to cause pain. This has not occurred to me while wearing the Life 2's. I have to wear glasses and this can be a real pain with headphones, but for the Life 2's it is no problem those memory foam filled earcups just mould around the frame, Genius! I am seriously impressed with the comfort of the Life 2's and as a result, these will now become my travel headphones for long trips. Side note they are also great at keeping your ears warm in the winter, as is the case at the time of writing.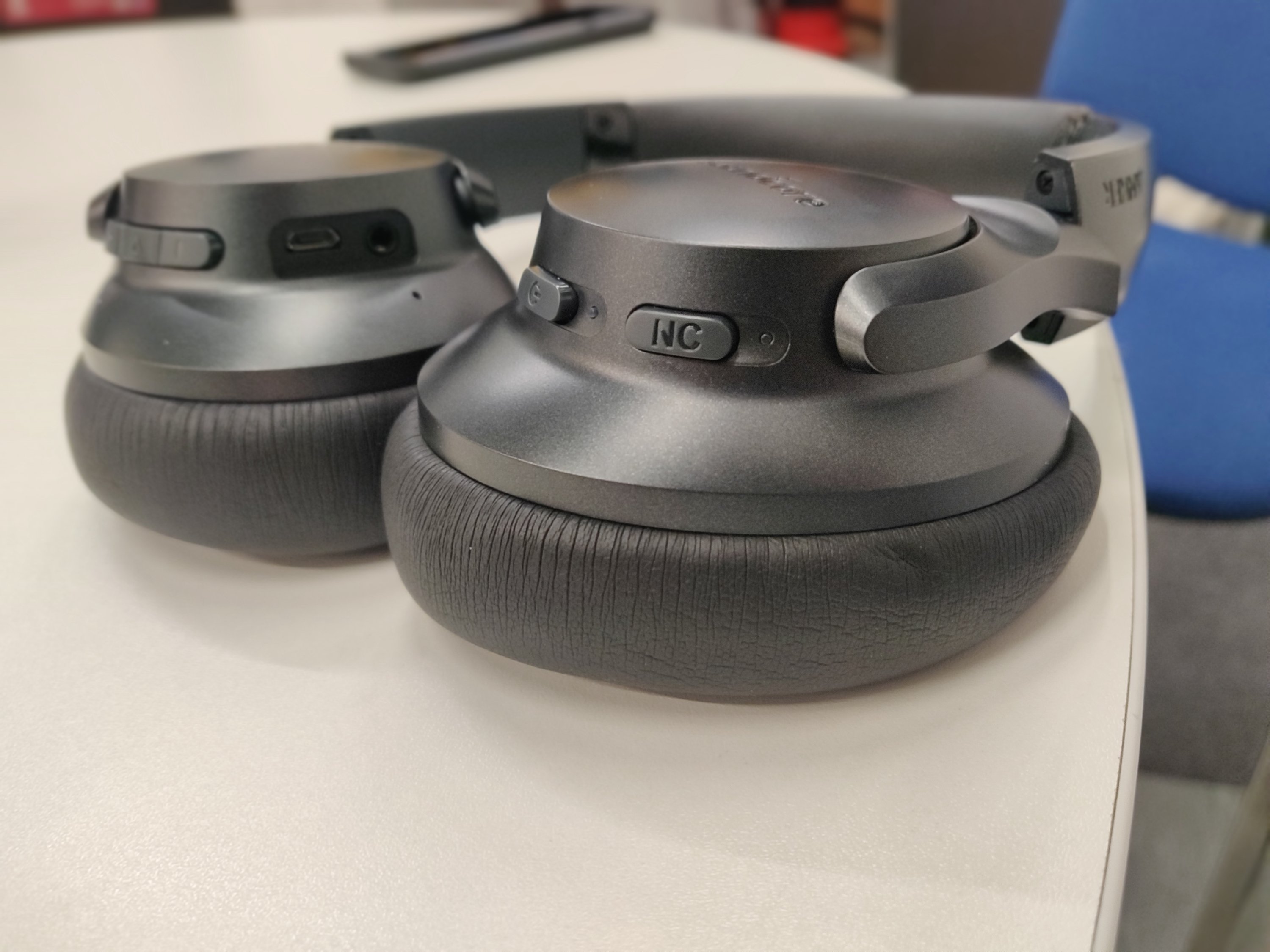 The third part of my impressions is where things start to unravel slightly. This is all about the controls. On either ear cup, we have a variety of buttons which are just downright unsightly. I have been spoiled by having touch gesture enabled headphone as my daily use set for a year so I may be biased, but the buttons just look cheap and they take an age (well it feels like it anyway) to respond to actions. I mean they are not cheap but they don't half look it. The actual button press is firm and after second or so the appropriate action will occur, which is good to see. I am not a massive fan of the layout, either which you can see in the pictures below. I suppose they had to put the buttons somewhere to accommodate the large drivers but did they need to be so damn big and ugly? Also, I would be willing to pay a bit more for touch controls as it can't cost that much more to implement.
Anyway moving on from that.
I have on the whole been impressed by the headphones, and am happily using them. As such I will be continuing to use them albeit mostly for when I am travelling and if I am not moving around a lot. They will most likely not replace the in-ear ones that I use on my daily commute as I like the compactness of them and my commute is quite short, so long-term comfort is not really a factor. If you are like me and need some headphones that don't cost the earth and do 90% of what the bigger brands higher priced sets do, then these are definitely worth a shot. I was and continue to be very pleased with them. The Soundcore Life 2's certainly do pack a punch for an affordable cost.
If you are interested in any of the SoundCore products then check out their site here. If this review has spurred you on to try a set then you can buy them here as well. Alternatively, if you fancy something a bit more special to give as a gift then there is this gift set that comes bundled with a 5000 maH Powerbank, a braided Micro USB cable, a braided 3.5mm to 3.5mm cable and an airline adaptor.
Sound Quality - 82%
Comfort - 93%
Design - 70%
Usability - 77%
Value - 92%
A great way to get into Bluetooth noise cancelling headphones without having to rob a bank. Well worth a look for the frequent traveller.