So it's January, and as we all pretend that we can still sit around eating chocolates in our pants, there's the harsh reality that we actually have to go out and do some work… or shopping.
Yes, more shopping. If you want the best deals, these next few posts should be perfect for you.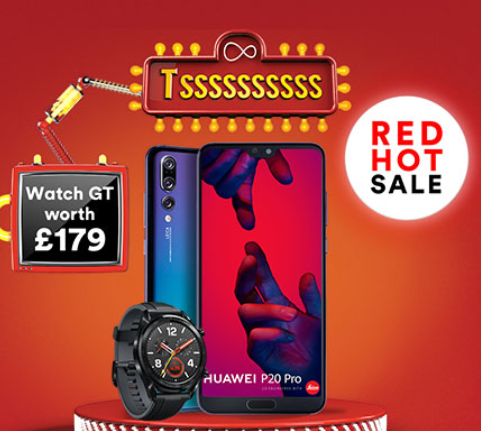 First of all, Virgin Mobile customers can grab themselves a £108 saving on the new(ish) iPhone X and a £72 saving on iPhone Xs or iPhone Xs Max. You can also bag an iPhone 7 for £21 a month. You can also get the Huawei P20 Pro with the Watch GT from just £28 per month as you can see above.
That's cool, but what if you're after a SIM-only deal, the network is offering a massive 30GB of data for just £16 per month. Don't forget, Virgin operates on the EE network, so you get all their 4G coverage and speed. The 30GB deal ends on January 31st, but you can also get 6GB of data for £9 a month if you're quick, as that deal ends on January 21st.
Get the deals on the Virgin Mobile website here.