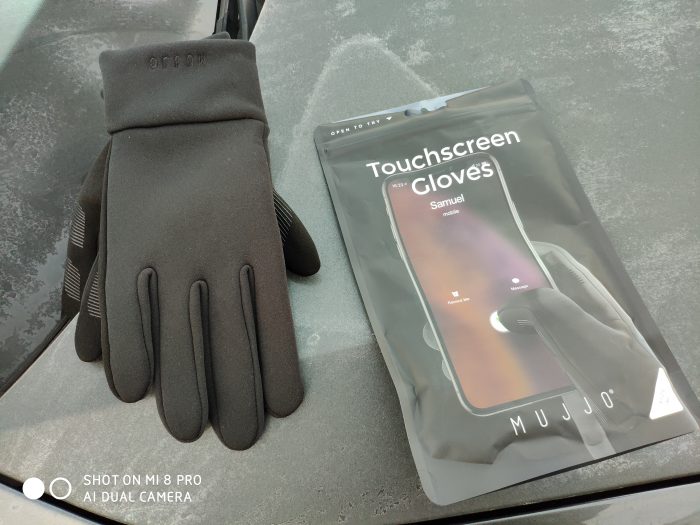 Paying €49.90 or $49.90 for a pair of touchscreen gloves might seem a bit much, but believe me – I've tried touchscreen gloves in the past. Yes, you can get cheaper gloves out there, but you'll be walking around in a minefield of gloves which either make your hands sweat, don't last very long, or don't keep out the cold, or have weird pads on your fingers for using your phone.
These are markedly different, and have full connectivity with your screen across all of the glove. They're available here and include 3M Thinsulate for excellent insulation properties. This also means that moisture can escape, so no sweaty hands.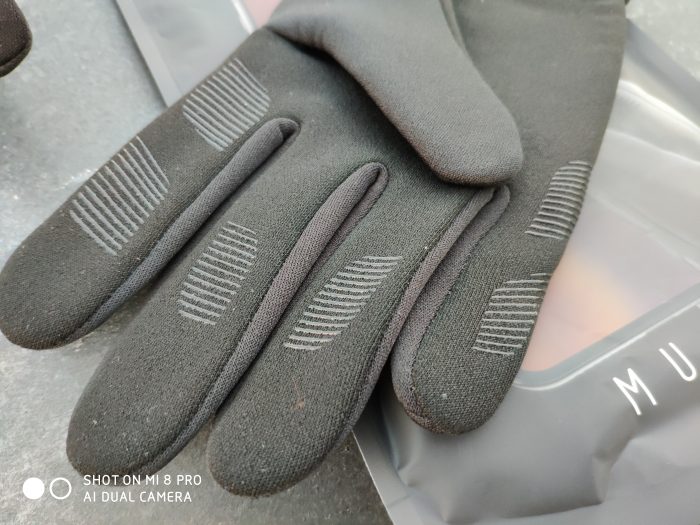 These are high quality gloves – they look smart and appear to be quite at home no matter whether you're riding a bike or driving a car. The silicone grips sit above the line of your fingertips and they're in a great position if you're sliding a car steering-wheel through your hands – great grip. I'm a cyclist too, and although it's the middle of winter I do like to get our and cycle a few miles when the sun struggles up into the sky. Traditional cycling gloves tend to leave your fingers exposed, and that's fine for most other months, but in the winter your fingers get so cold that you can't reliably pull the brakes on. So these are ideal.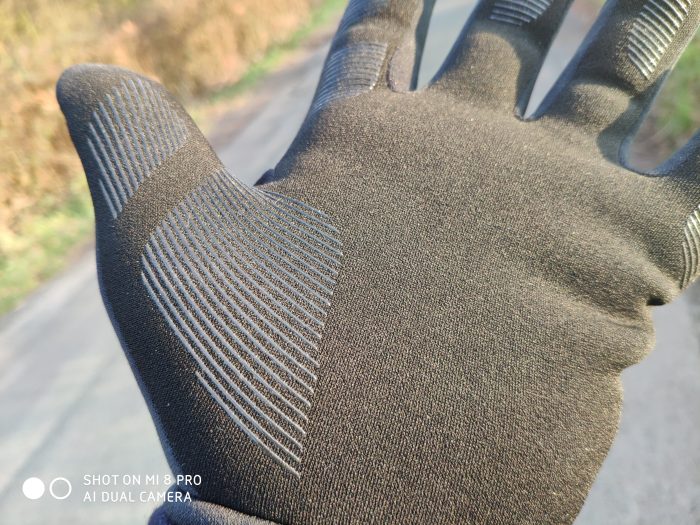 They're comfortable, I can tell you that from the get-go. Also, I was a bit worried that the material was stitched together on the actual area where your fingernails are. I thought it might mean that using the phone would be a bit problematic and, although – yes – you do need to get used to having some material on the end of your finger – the accuracy when typing etc was definitely still there. In a way, the fact that the stitching brings the fingers to a "point" helps with accuracy in a way.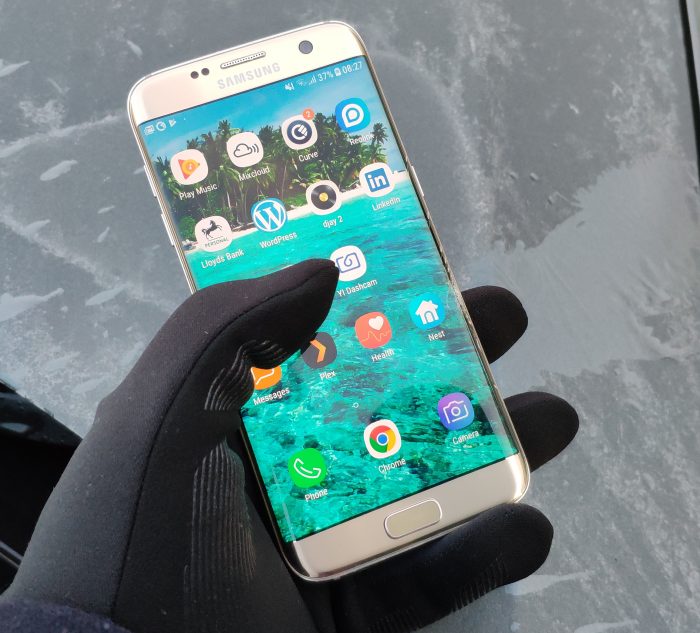 The stretch-knit fleece fabric stretches well, but not overly so. You don't feel that the gloves are "baggy" in any way and they definitely feel like they're tailored.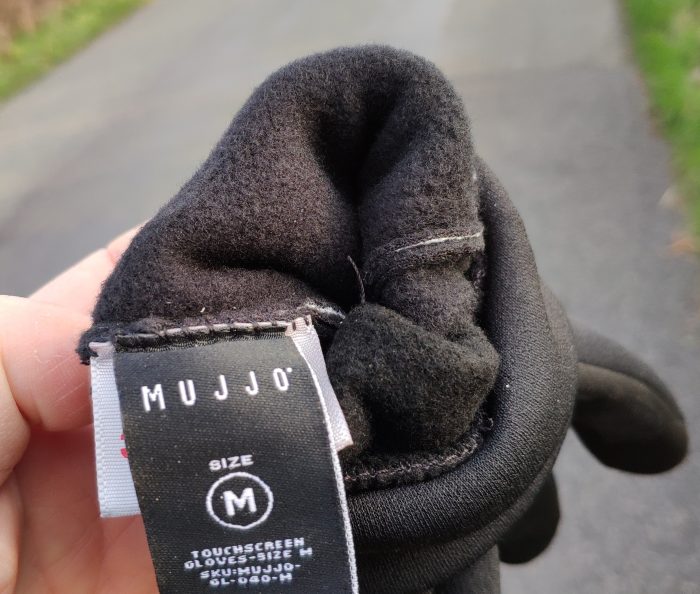 Inside the gloves are lined with a soft layer of integrated fleece. It makes the inside soft and warm. Comfortable too.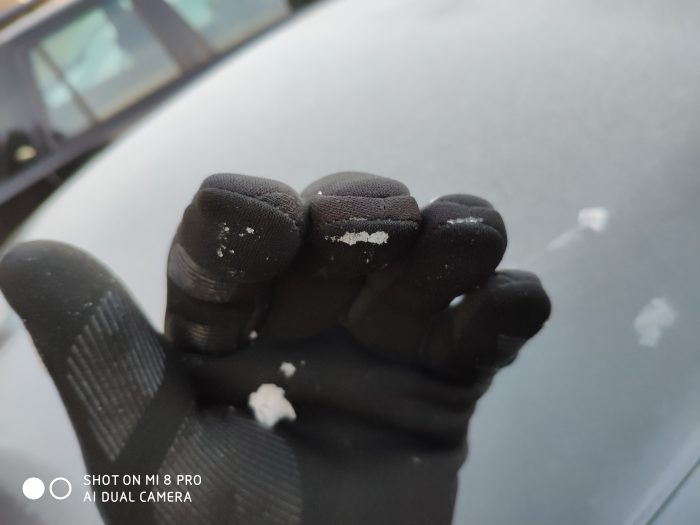 As for the screen usability, this works very well. Sure, you're going to lose a tiny bit of accuracy, but you're going to really – there's material between your finger and the screen, so there's no getting around the fact that things are going to be a bit different. It mimics your fingers well though, and I even found myself forgetting I had them on – trying to use the fingerprint sensor. You're not going to get around this unless you take your gloves off, so I used my PIN code instead.
I tend to use Gboard and "swipe" my words into texts and emails. For this, after a very tiny amount of fiddling, things worked very well indeed. Accurate and fast.
The patterned silicone grips mean that your phone is also held nicely in your hand, so no need to keep a vice-like grip on it (like gloves I've used before, which are warm but have no grippy sections making your phone hard to hold and keep still).
So yes. A touch expensive these, but very much worth it. Head to mujjo.com and get some. They ship worldwide.
New Mujjo Touchscreen Gloves Review
Quality - 98%
Usability - 97%
Value for money - 90%
Really classy, high-quality gloves which are thoughtfully designed and made.