I thought that I would always need a large screen phone, but this has changed my mind.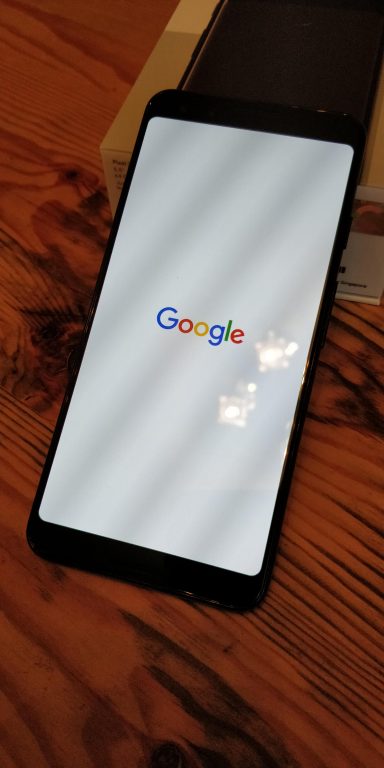 Good Points:
Great haptic feedback (really does feel like buttons are being pressed)
Amazing camera
Feels great in the hand
Excellent front-facing dual stereo speakers
Gorgeous screen
Just runs so well
Battery life
Bad Points:
Very very slippery in the hand
The screen is a bit dim…
… and a bit of fingerprint magnet
No expandable storage
No headphones jack
No notification LED
Right back in 2008 I began my journey with Android smartphones, beginning with the T-Mobile G1. Shortly after that, Google released their first Nexus device the Nexus one and for the following few years, I had every one of Google's reference devices in the Nexus line – right up until the Nexus 6.
It was at that time that the price of the Google flagship devices started to increase rapidly, and up-and-coming Chinese manufacturer OnePlus made its way onto the Android smartphone scene. At this point, I duly moved camp and I've now owned every OnePlus device that has been released.
But a couple of weeks ago I was contacted by the kind people at Vodafone UK to ask me if I would like to carry out a review of the latest Google Pixel 3. I absolutely jumped at the chance to once again use Google's reference device and to try out what is claimed to be one of the best camera and camera software packages in a smartphone today.
Design
The Pixel is now constructed completely out of glass, and unbelievably it feels almost soft to the touch. Instead of the usual glass sandwich, Google has split the look of the glass: the top portion is shiny, with the lower area matte. The matte finish reduces smudges and adds some grip, but nowhere near enough. This is a very, very slippery phone. I constantly felt like I was going to drop the thing, and now being an all-glass construction, drops are not a good thing. But I didn't want to ruin the feel of this device, as it felt so nice in the hand, (it isn't as slippery as the Nexus 4, and longtime CoolSmartphone readers might remember Ravi's Nexus 4 just sliding along a perfectly flat surface).
Some other Pixel 3 users have reported issues with the rear scratching, something I have yet to see, the soft back does feel like it would scratch easily and I will keep an eye on this over the next few weeks.
An all-glass construction means the Pixel 3 can now include wireless Qi charging and it helps retain the IP68 water-resistance rating. There is only one port on the Pixel 3; a USB Type-C, which means that there's no 3.5mm headphone jack (which I now realise I use a hell of a lot, so a negative for me here I'm afraid). Also along the bottom of the device is the SIM card tray. Along the right-hand side, there's a clicky volume rocker and power button that on my black version, has no contrasting colour. It would have been nice to see this in orange like the Pixel 2 XL.
Display
As smartphone screens have crept bigger and bigger, I like many others have thought that I needed a bigger screen. This has led to manufacturers including notches of various shapes and sizes. Not so with the Pixel 3. The device comes with a 5.5-inch display, with symmetrical top and bottom bezels holding the dual front-facing speakers and in the top, the twin front-facing cameras.
All this sits in a chassis that feels smaller than it should. On those speakers, the audio quality was excellent as the sound is aimed at you, and not blocked by hands holding the device. As mentioned earliery, there's no headphone jack here, but Google does include both a 3.5mm headphone jack adaptor and a pair of perfectly fine USB-C earbuds in the box.
At 5.5 inches, the display on the Pixel 3 is the biggest of the non-XL Pixel phones. Colours are vivid and bright, with deep blacks, and this will be down to the use of an OLED panel rather than an LCD one. OLED screens allow for pixels to be individually lit, meaning they can be turned off completely to display perfect blacks. It also means you won't drain too much battery by using the always-on display. The resolution of the Pixel 3 panel is FHD+ (meaning 2160 x 1080 pixels). This is a perfectly crisp, detailed panel and one that wouldn't be much better with a higher resolution.
HDR compatible YouTube videos are truly amazing on this display, along with HDR Netflix streams. Viewing angles are excellent, but I found the screen to be a bit dim and I had to run it higher than on my OnePlus 6. The screen does give a good colour representation and there's noticeably less saturation in reds and green than you'll find in a Samsung phone. You can tweak the screen setting slightly with the Boosted, Natural and Adaptive options available. Adaptive is the default and I haven't felt the need to change it.
Performance
The specs of the Pixel 3 are:
Snapdragon 845 Chipset
4GB Ram
64 GB of non-expandable storage, 128GB available for £100 extra
Is 4GB of RAM enough? Considering my OnePlus currently has 8GB and there is a rumoured 10GB version in the pipeline, well I couldn't tell any difference. The Pixel 3 just flew along with no lag despite everything I threw at it. Apps opened as fast and games were as smooth as my double RAM-containing device.
The Google Pixel 3 runs Android 9 Pie with the Pixel launcher on top, and it is billed as the best software experience on any Android phone, but to be honest I struggled with some aspects of the OS. I couldn't get used to the way a double swipe up is needed to get to the app drawer, and the way there are only 2 icons on the bottom of the screen. It just doesn't feel as fluid to use as the gesture system on OnePlus devices, plus I couldn't find any way to get back to the Android home/back/overview layout of old [*go to Settings – System – Gestures – Swipe up on Home button. Ed].
I used the Pixel 3 in the same way I use my other smartphones, normally taking it off charge at about 5:30 am for work, and I still had approximately 25% left at 10pm the same night. I am not a person that normally has their phone glued in their hand so your mileage may vary.
Camera
There is only one way to describe the camera on the Pixel 3. Wow!
Most of the modern day smartphones can give good results in good light, so for this review I purposely took photos in poor and difficult lighting conditions. I left the settings all on auto, but made use of the Google camera's Night Sight feature.
Below are some sample photos.
These were taken in near darkness using Night Sight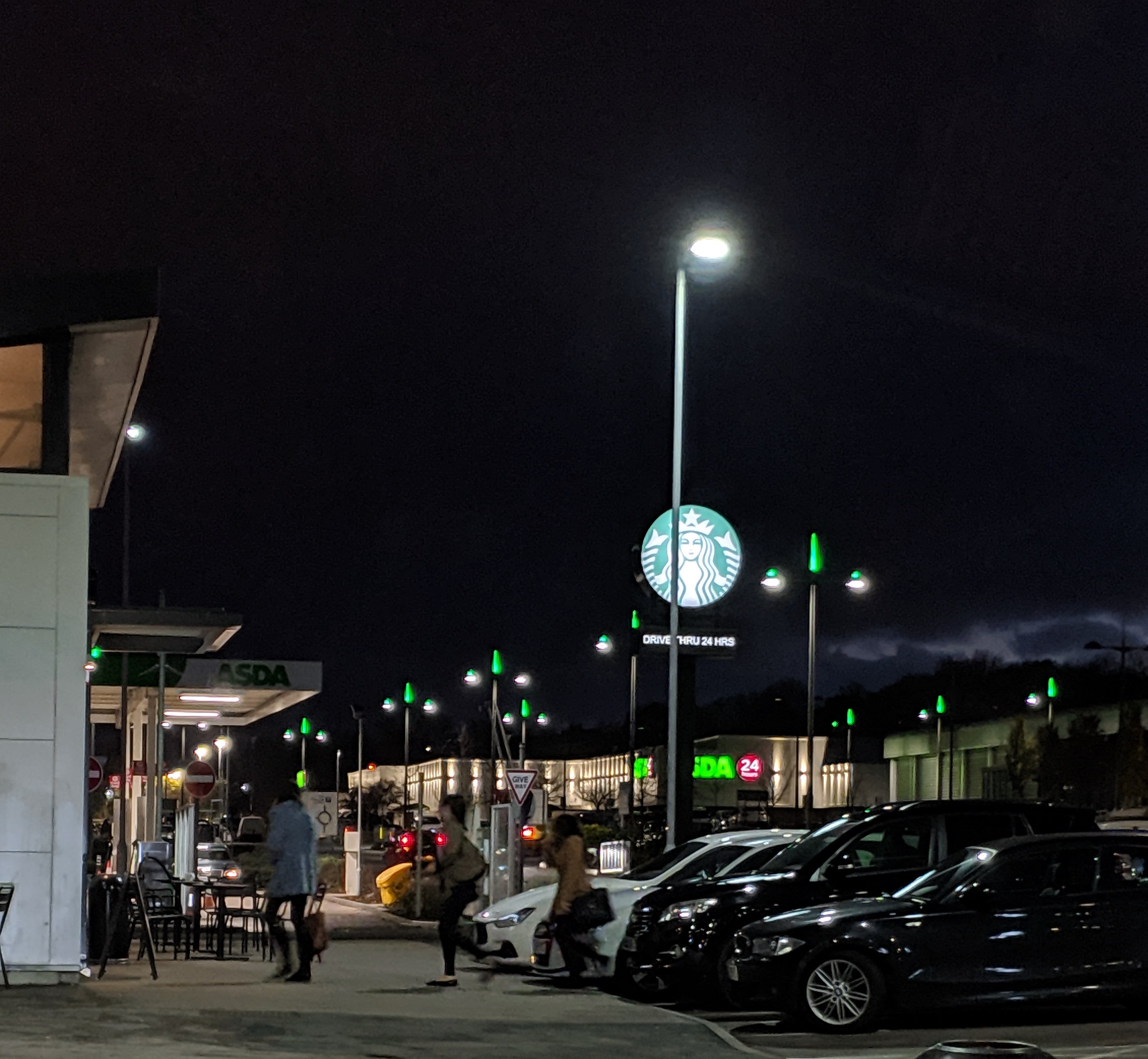 Conclusion
Some people have been reporting funny software glitches and memory management issues with their Pixel 3's, however mine has been rock solid with no issues at all. The latest software update this month was supposed to have resolved those issues, but again I can't verify that it has, because I didn't have these problems. But if this was my device it would have to go in a case. It's just far far too slippery in the hand. I know Google has tried to address this with the textured portion of the rear glass panel, but just not enough for me.
If only the Pixel 3 was just £200 cheaper (like the early Nexus days) it would be in my basket ready to purchase today.
It has shown me no notch is required if the symmetry is right and a large screen device isn't always needed, if it feels so right in the hand.