Just recently we had the madness that was Black Friday. In truth, it's no longer just one day. Instead we're seeing offers last for a bit longer, and even the "Cyber Week" has grown to last until mid-December now. This year there were some great deals on smartphones and accessories, but don't worry if you missed the deals, as in all honesty there's still some cheeky ways to get your next smartphone for less than advertised.
Those of you who want a new phone, but don't have the budget, don't worry, I've got some tips that might help.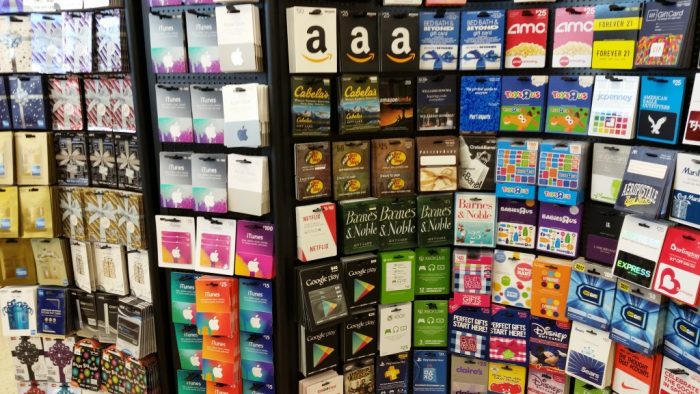 Find Online Coupons
I mentioned these quite recently, but I'm now so used to hunting around for voucher codes with every online transaction that I begrudge actually paying full price. You may not always find one, but once in a while, you can bag yourself free delivery or a percentage off your purchase.
Also, don't forget to have a hunt around for Gift Cards that you may have forgotten about. I recently emptied out our "coat cupboard" and found a gift card that I'd received as a present some years ago – it still had £30 of credit on it and I managed to use that at Argos for some Bluetooth headphones to go with my new phone. Also, you can actually buy gift cards for less than they're advertised for with sites like Gift Card Granny. You get the gift card cheaper, but you still get the full amount printed or stored on the card, meaning that you can get up to 28% off smartphone or accessories. Plus they also make great last-minute presents at this time of year.
Purchase Used Rather Than New
Admit it, with people putting cases on their phones, the odd slight scuff on the back of a handset is never going to be seen.
Figuring out where to buy the phone is tough—there are pros and cons to each option, as you might imagine.
..says Mihir Patkar of LifeHacker. "Personally, I only buy in-person, since I want to inspect the phone—but you'll get a much better selection buying online."
This is true, and here in the UK there's stores like CEX or Game selling used phones where you can actually see and feel them before you buy them. This way, you know what you're buying. Meanwhile, online sites will allow you to return reconditioned phones if you're not happy. For speed and reassurance, an in-person purchases tend to be best.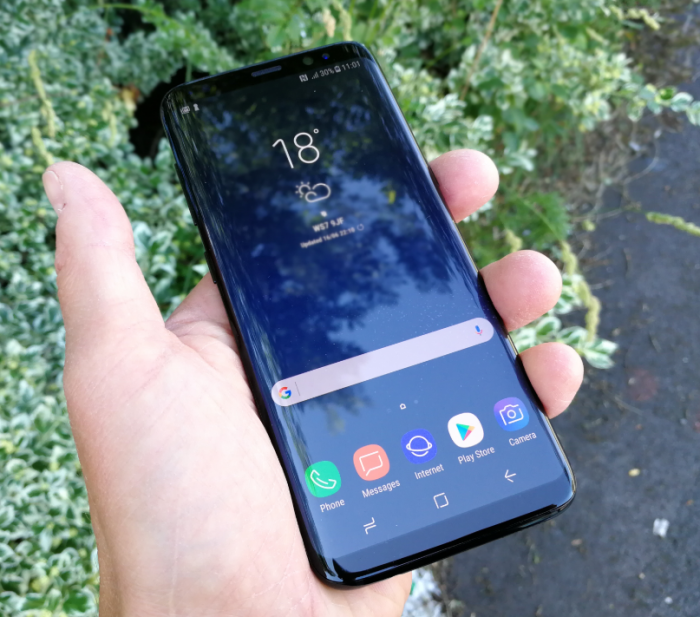 Consider a Slightly Older Model
The latest and greatest smartphones are enticing, but is it absolutely necessary to have the newest and most expensive model? A phone from last year, like the Samsung Galaxy S8, is still a fantastic handset and can do pretty much everything a newer version can do, but it's cheaper.
For example, when Apple began pre-sales of the iPhone X in September, the price for the iPhone 8 dropped more than £100. Prices for older models like the iPhone 7 and 6s dropped even more. Most people who purchase an older model don't notice the difference in the software, but they do in their budget.
Trade in Your Current Phone
Smartphones have a longer life than we realise. Retailers will accept most phones as a trade-in, even if they're broken. If you've kept yours in a case and taken care of it, you'll get even more cash.
A trade-in is a quick way of doing it and will reduce the immediate cost of your phone, but you'll get more money out of it by selling it on places like eBay. Remember that the retailer who accepts your phone as a trade-in has to make a profit as well, so they can't give you as much as you'll get from selling it yourself.
Improve Your Credit Score
I know, it sounds a bit bizarre, but with more ways to purchase a phone (through financing alongside the more traditional contract), experts are actually recommending it as a way to reduce your overall spend.
Rod Griffin, an executive in the consumer education and awareness department at Experian, told CNBC Make It….
Credit reports are used for a lot more reasons than people realize. If your credit report isn't it good shape, you may have to pay more.
You can go and check your credit score really easily now and you don't have to pay for the privilege either.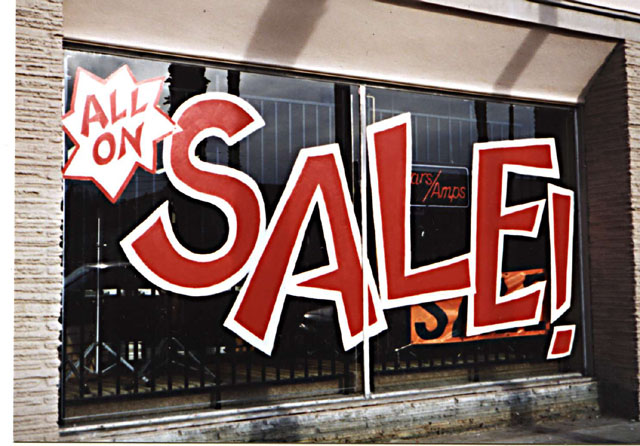 Wait for the Sales !
I know, probably a bit obvious and a bit painful if you've just missed the Black Friday offers, but the Boxing Day and New Year sales are just around the corner and it means you'll get a second or third chance to grab a deal on a smartphone. During the sales , retailers all over the country slash prices on phones, particularly slightly older models. Supplies are typically limited, so you must be willing to hover around websites or sign up to updates.