Vodafone is dishing out cash to worthy causes via their "Community Connection Awards". It's designed to support and highlight worthy causes in the communities surrounding the Vodafone stores across the land.
The network has invited clubs, causes and groups to apply to win an award. All they need to do is state how £1000 could really help them. It could be for plates to help feed the elderly at Christmas, it could be for new play equipment for a community hall, a new dishwasher – whatever will make a difference.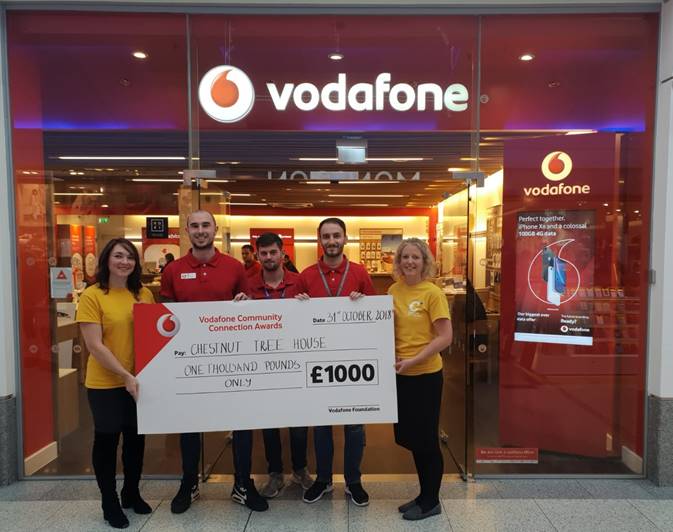 The most recent winner, announced just last week, was Chestnut Tree House. They've been awarded £1,000 from Vodafone UK after the store team in Brighton chose the deserving cause. Chestnut Tree House is a children's hospice which cares for 300 children and young adults with progressive life-shortening conditions. The charity provides everything from emergency and end of life care to bereavement support, befriending, counselling and spiritual care.
Sarah Colbourne, Head of Fundraising at Chestnut Tree House said..
We are so grateful to Vodafone for their support. Chestnut Tree House currently supports around 300 children and young people and the £1,000 donation is a massive help. On behalf of everyone here, I would like to say a heartfelt thank you.
The Vodafone Community Connection Awards have been running since 2014 and have handed out donations to 170 local communities across the UK.
For further information on the Vodafone Community Connection Awards, head to Vodafone Social.