If you're reading this, chances are that you do a lot of your trading on your mobile phone.software, This is especially true if you're into cryptocurrencies where it's crucial that you keep an eye on the market and the prices at all times. The only issue is the sheer number of apps that you one could use,  which is why I thought I'd offer a round-up of the 5 most useful cryptocurrency apps for traders.

CoinMarketCap.com on iPhone
CoinMarketCap.com has been one of the leading databases of cryptocurrency prices, values, and market caps for the past few years. The website literally lists thousands of assets.
Up until recently, they were only available via a browser which was limiting to many. However, nowadays, CoinMarketCap is available via a free iOS app for all Apple users.
You can download the app from the app store and keep track of pretty much every cryptocurrency and cryptocurrency exchange in the world. All we wish is that CoinMarketCap comes out with an Android version of the app soon so that everyone can make use of this highly functional cryptocurrency app.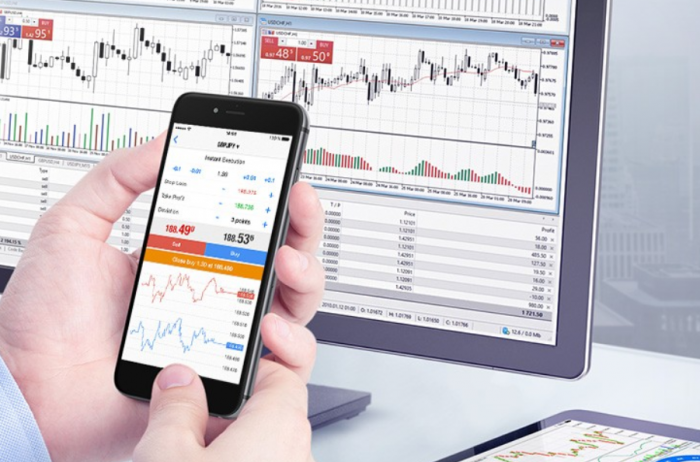 The MetaTrader 5
The MetaTrader 5 is a leading trading platform for forex and derivatives and one of the top apps software for anyone looking to day trade cryptocurrencies. Luckily, the platform also comes in a mobile version that happens to be one of the best trading apps for cryptocurrencies.
In order to get access to the MetaTrader 5 app, you need to start an account with one of the associated brokers. For example, you can start an account with Markets.com or Trade.com who are both leaders in the cryptocurrency, forex, and CFD trading world.
Originally, the MetaTrader 5 app was designed to be the best stock app in the United Kingdom, but it has since developed to a full-blown trading app for most available markets and thousands of instruments.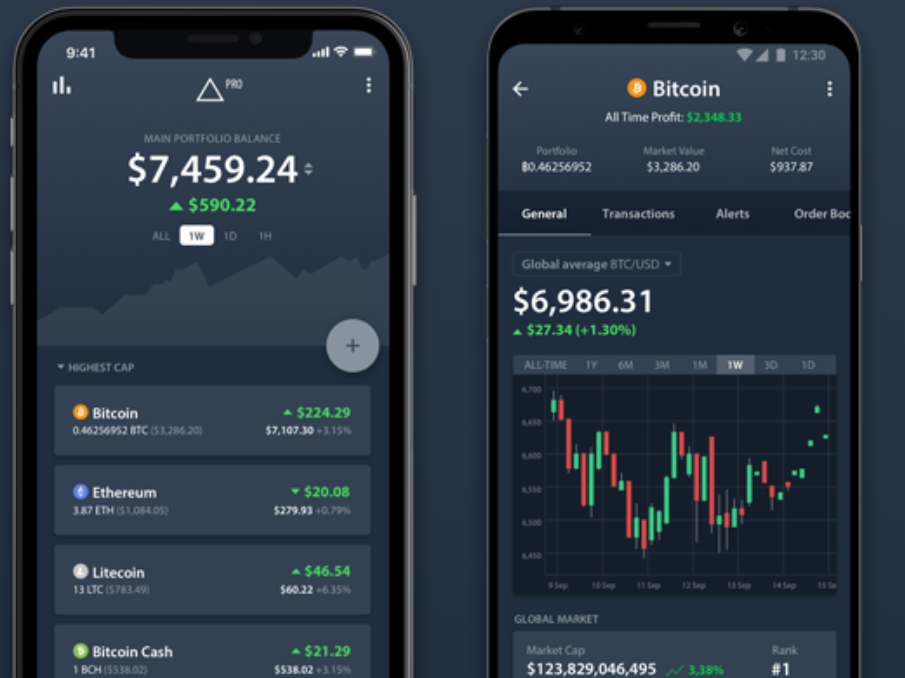 Delta Portfolio Tracker
One of the main problems that many of today's cryptocurrency traders face is that it can be difficult to keep track of all investments at once, especially if you're trading several cryptocurrencies on different platforms.
The solution is called Delta Portfolio Tracker. This which is an app that makes cryptocurrency monitoring as easy as one could hope for. All you have to do is input the cryptocurrencies you've bought and how much you bought, and the app will keep track of the prices for you.
In addition, Delta Portfolio Tracker can be used to set up price alarms, and it offers several other practical features that we suggest you check out.
BTC Wallet
In case you're not only trading cryptocurrencies but also have invested in them, you'll need to keep your assets safe. The best way to protect your Bitcoins and other cryptocurrencies is always cold storage and physical wallets. However, if you still need access to your cryptocurrencies so that you can sell them quickly or use them to pay for products and services, I suggest you use an app-based wallet.
BTC is one of the best apps to store Bitcoin on, and it can also be used to quickly sell and buy more Bitcoins when needed to reinvest them. If you don't have any Bitcoin, you can go ahead and buy some with sites like Crypto Head.
Robinhood
If you're residing in the United States and you're not using Robinhood, you are definitely missing out.
In early 2018, the immensely popular stock trading app launched cryptocurrencies on the platform, and it has already taken the market by storm. The best part about Robinhood, besides its state of the art interface, is the fact that it's completely free. In other words, you can use Robinhood to trade both cryptocurrencies and stocks on your smartphone without having to pay. Does it sound too good to be true? It's not, and I suggest you check out Robinhood today.
Final Thoughts
It's important that all cryptocurrency traders know which apps they can and should use, but since it can be hard to figure that out due to a large number of available apps, I suggest you stick to the five apps mentioned above.
These apps are guaranteed to make your trading experience easier and they will help optimize your ability to make a profit.