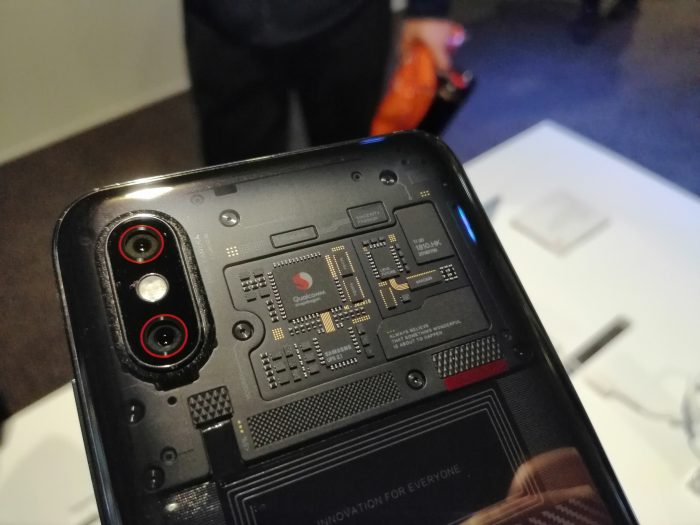 I'm not going to type one more word until you go and buy this. Buy this right now. Go on. Go to the new Xiaomi UK website and buy the thing.
Why? Why should you buy this? Well I'll tell you. It looks amazing. AMAZING. You can see the actual processor on the back of the thing. You can see the NFC chip too. It's .. just lovely to look at, it really is.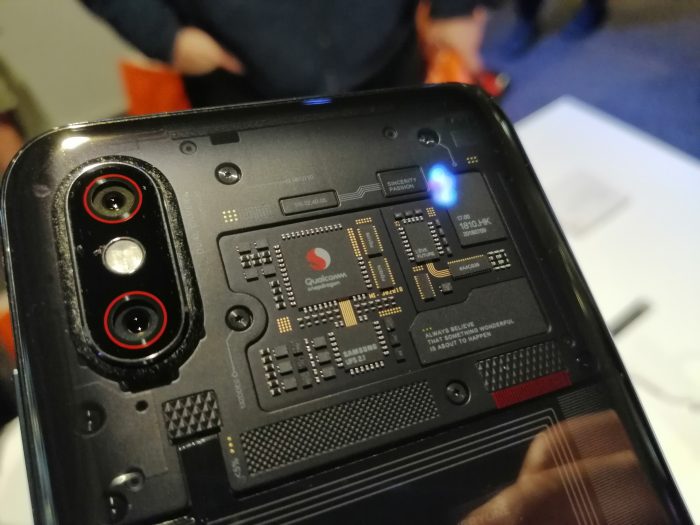 Then there's the specs. These are proper top-end, flagship, expensive specs. These are the specs you'd normally expect in a hugely expensive smartphone. I mean £700, £800. Y'know – we're talking top-of-the-line pricey smartphone territory here.
But this is £499.
And I know. I know that you're somehow connecting £499 with "mid-tier" territory, but this isn't. It really isn't. This is flagship. This is stunning. The price they've got this at is just amazing. I'll say it again. Amazing.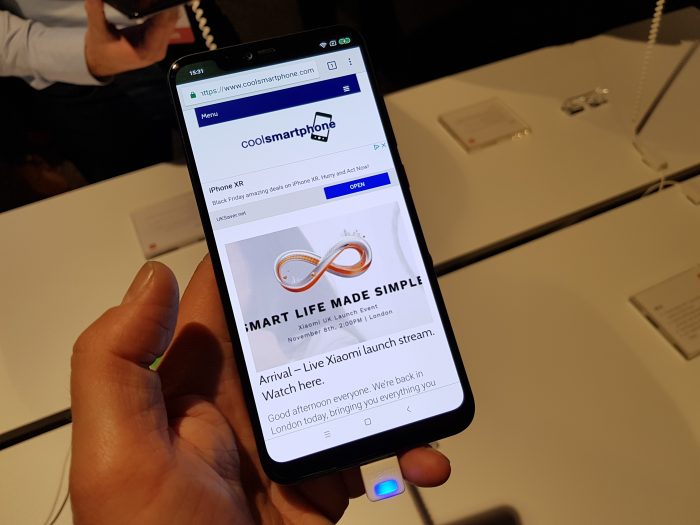 Specs? Well, it measures in at 154.9 x 74.8 x 7.6 mm and weighs 177 g. It has an aluminium frame, a 6.21″ 1080×2248 pixel Super AMOLED capacitive touchscreen, Corning Gorilla Glass 5, Android 8.1 (Oreo) and is powered by a Qualcomm Snapdragon 845 chip. That CPU is an octa-core (4×2.8 GHz & 4×1.8) and you get an Adreno 630 GPU. It's got 128GB of storage and 8GB of memory.
Camera-wise, you get a 12 megapixel Samsung camera for telephoto shots and a 12 megapixel Sony sensor.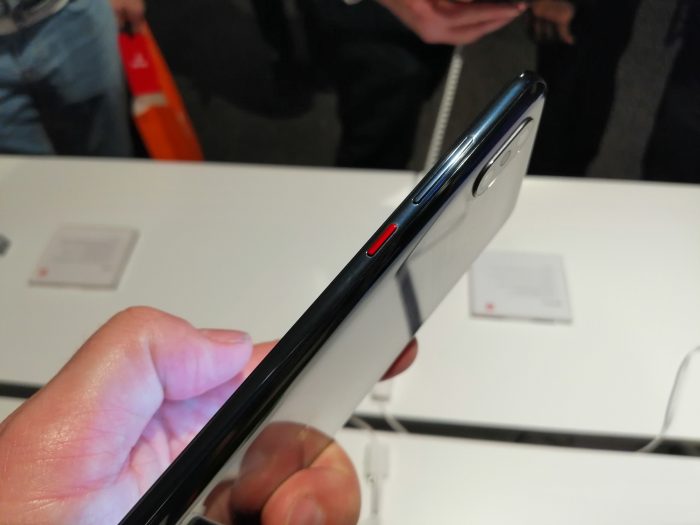 There's fat pixels in the cameras which are 25% larger than other phones. They let in more light and there's dual pixel autofocus for speedy focus changes.
It also has that clever on-screen fingerprint sensor which was very quick when we tested it.
Other specs include dual-band WiFi, DLNA, Bluetooth 5.0 and a trick dual-band GPS system that stops that madness when the signal is bouncing off buildings. There's NFC and there's an IR face detection system that'll unlock the screen, even in the dark, by recognising your face.
Other specs include Quick Charge 4.0+ and a 3000 mAh battery. Honestly. Get one now.
More on Xiaomi shortly.