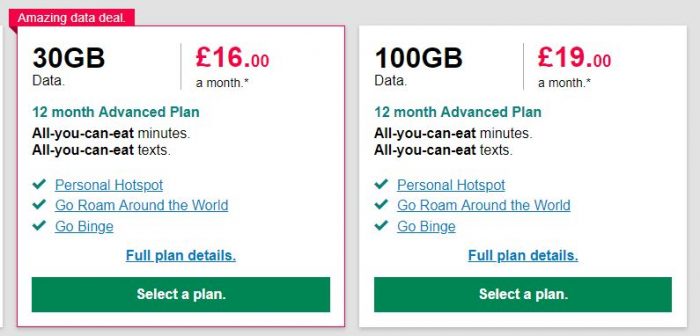 Head to the existing customer deals page for this one. Apparently some have had success by putting a non-Three number in too, but it chucked a wobbly when we did that.
It's a SIM-only deal which lasts for 12 months, but for that you can tether, you can roam and you can do the whole "Go Binge" thing to get your Netflix / Apple Music and Snapchat fix without using any data allowance.
Other deals on the page include 30GB for £16 per month. There's unlimited minutes and texts. 4G is included, you get spending controls and you can add data if you get anywhere near the limit.
But wait!
If you're not yet a Three customer, it initially seems more expensive…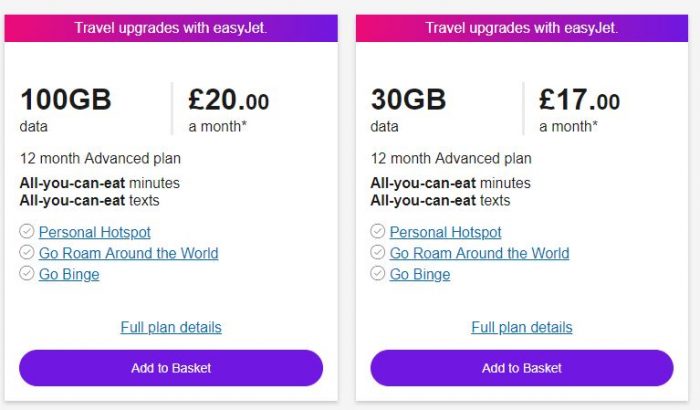 For new customers it's £20 per month for the 100GB plan and £17 for the 30GB plan. That's £1 more expensive, however, I'm going to tell you how to get it for even less than the existing customer deal mentioned at the top of this story. If you go through Quidco you'll get a massive £70 on the 100GB plan and £60 on the 30GB plan. That means …
100GB Plan : £20 p/m = £240 per year.
Remove the £70 cash-back and that makes it £170 per year or £14.17 per month.
30GB Plan : £16 p/m = £192 per year.
Remove the £60 cash-back and that makes it £132 per year or £11 per month.
Here's the small-print from the Quidco site..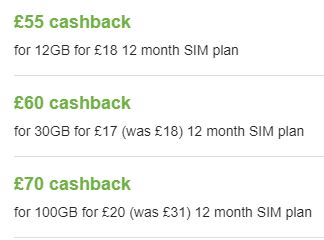 Now come on. Is that a deal, or is that a deal?