Getting a new smartphone to enjoy is a big thing for many people. This is, after all, the device you plan to use every day for the next 2 years. It will be a big part of your life, from calls to taking those beautiful photos.
Just as important is getting the phone protected from those pesky scratches that build up over time, both on the back and on the screen.
Our friends at Mobile Fun heard that we'd got hands on a Huawei Mate 20 Pro and sent some cases over to try and give our thoughts on.
A big thanks to them for sending over, the links to buy are below..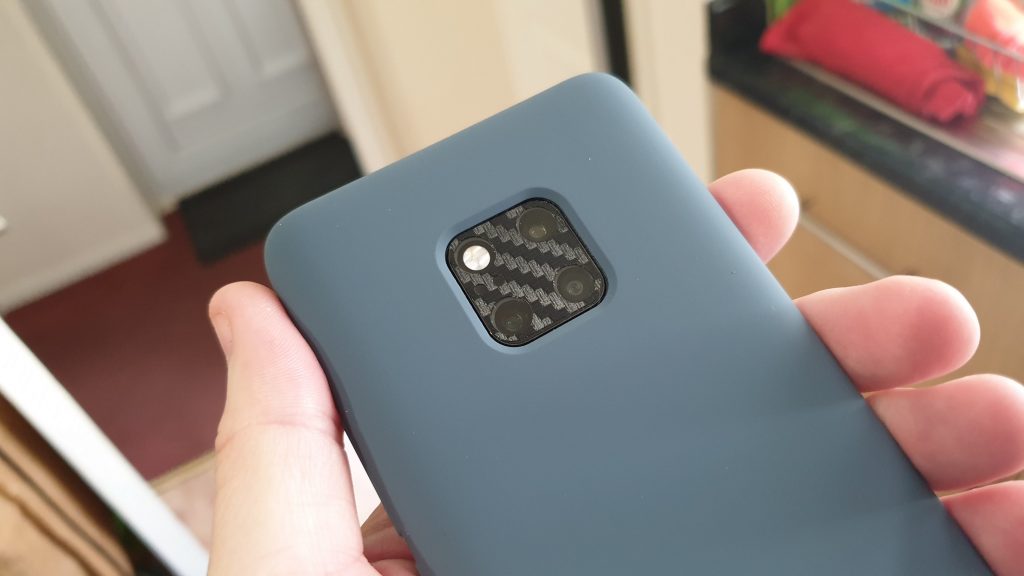 This is the official silicone case made by Huawei and comes in both Blue and Black, I was sent the Blue version. This is a lovely dark pastel shade and looked better than just a plain Black.
Protection was very good, the silicone design meant the phone was not slippery, and allowed me to put the worry about dropping the phone to rest.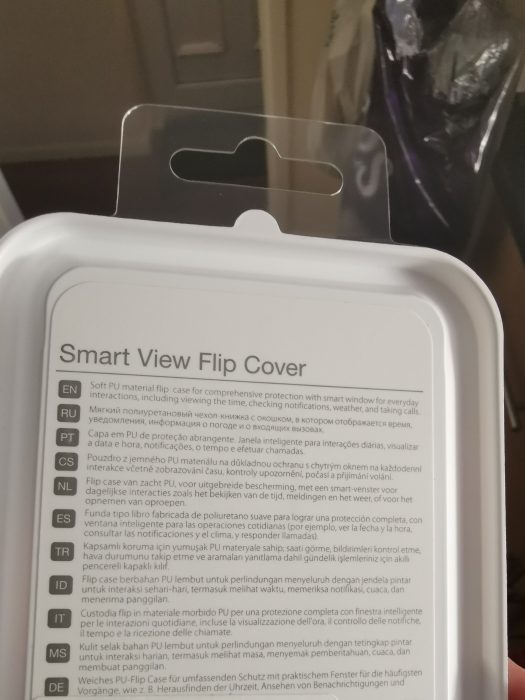 The design has a large cutout at the bottom for plugging in your cable to charger. You can also use your headset if needed. It does leave a little bit too much unprotected if you are concerned over little marks on the bottom, but was the best case from the bunch to use otherwise.
The buttons have a raised area so you can still feel where they are even with the case on, and the phone was very secure when in the case.
Overall a great case to have if you like that silicone design and feel in the hand. I liked this one and would recommend buying.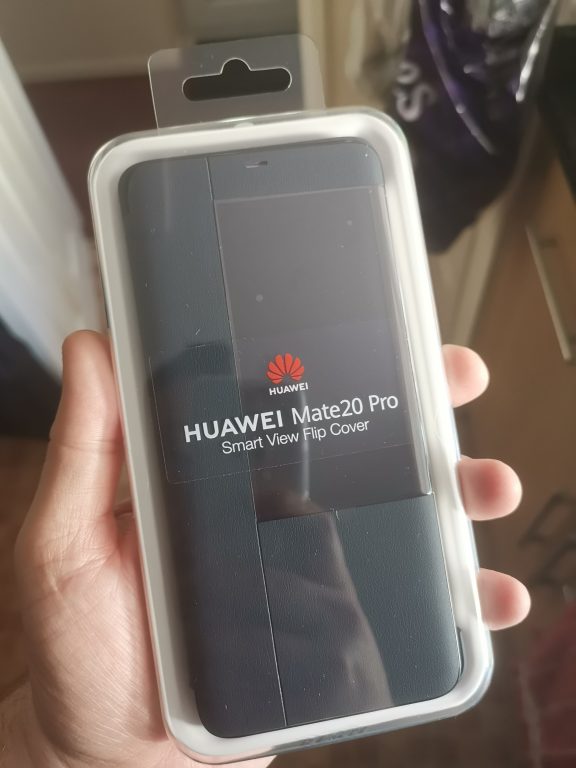 Cases are becoming more than just something to protect your phone. Indeed, this new Smart View case protects not only the back, but the screen as well thanks to its flip-over front cover.
It has a window at the side that helps if you get notification after notification by letting you see what they are and acting without needing to flip open the case.
This allows you to even take voice calls due to the earpiece cutout up at the top, so you don't even need to open the case.
Having this doesn't come cheap. The case costs £34.99 and, which is quite a bit for a case, but it does a great job at protecting both the back and the front from damage. There's also that added bonus of the display window.
If you like flip cases, this is ideal for you and, considering your phone is worth near £900, a good case investment is wise.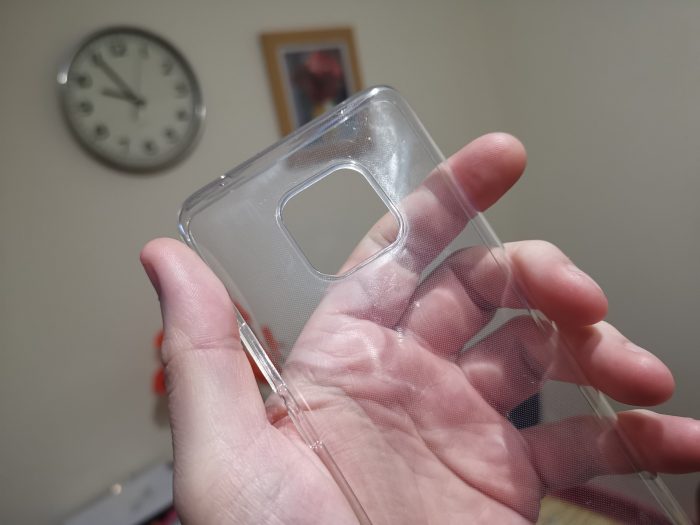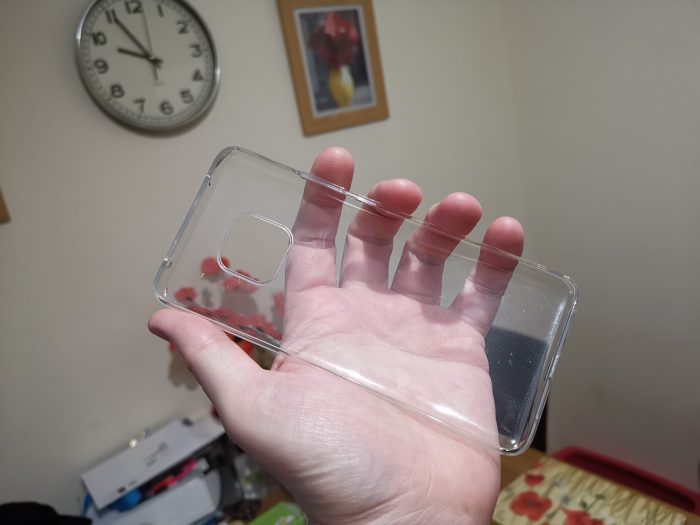 This case is the most simple and is also the most affordable at just £7.99 plus delivery.
With Huawei not providing a basic case in the box, if you want a basic one, this is a great product to buy.
It won't provide drop protection should your phone fall on the floor, but what it does do is protect from scratches on the sides and on the frame, and if paired with a decent screen protector you will have full device coverage.
If all you want is to stop scratching and want to show off the design, especially that beautiful Twilight colour, then this is a great case and very affordable.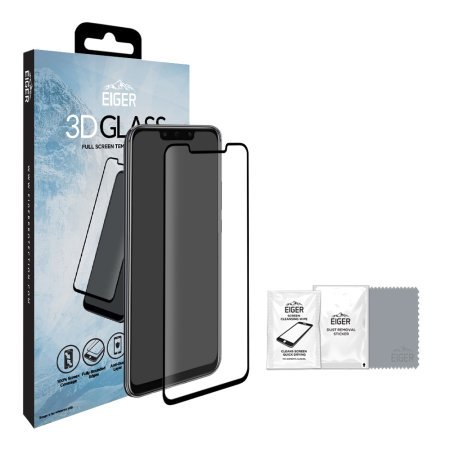 Getting scratches on your screen is never a nice thing, once they are there you cannot get rid, so a good screen protector is essential, especially as you no longer get one installed out of the box.
This one by Eiger has the sticky part running all the way around the frame, in theory allowing it to stick fully to the phone.
I did notice that whilst it did s good job of protecting the screen, the curved screen design was a bit tricky for the edges to stick down, this resulted in a clicking noise if you press down on the sides which was a shame.
The good news is the in screen fingerprint reader worked fine with this glass covering it.
You may need to scan your print again with the protector installed just to make sure but it does work.
If you want a glass screen protector for your phone that covers all the display, this is a good choice, it was just a shame at the sides not fully sticking down.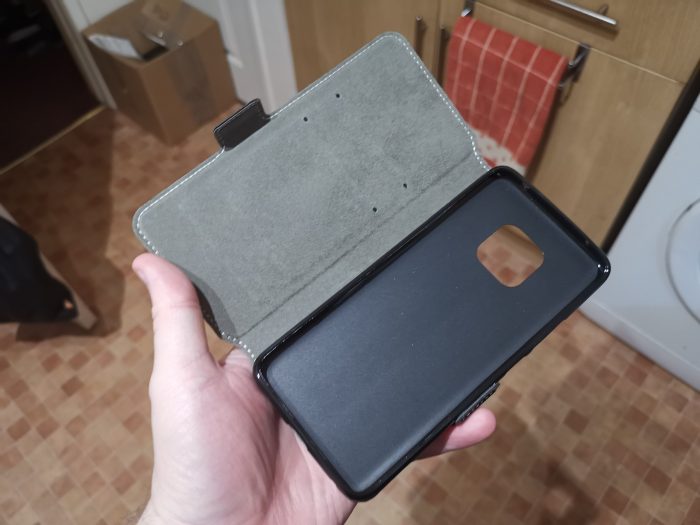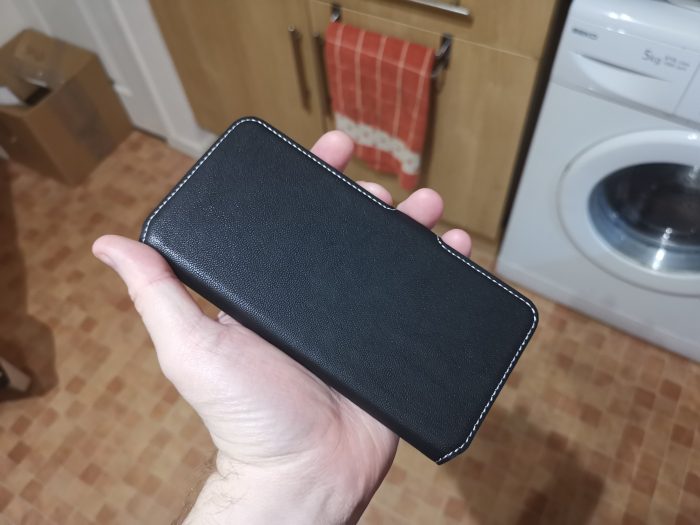 This wallet-style case will protect both front and back of the device, and not cost you a fortune either.
Costing just £12.99, this leather case does a great job at keeping your phone clean from scratches and looks nice too.
It also doubles up as a phone stand so if you want to watch any video content, this lets you watch by putting on a desk so you don't need to hold on to the phone.
If you like flip style cases this is a great choice, especially for the price!