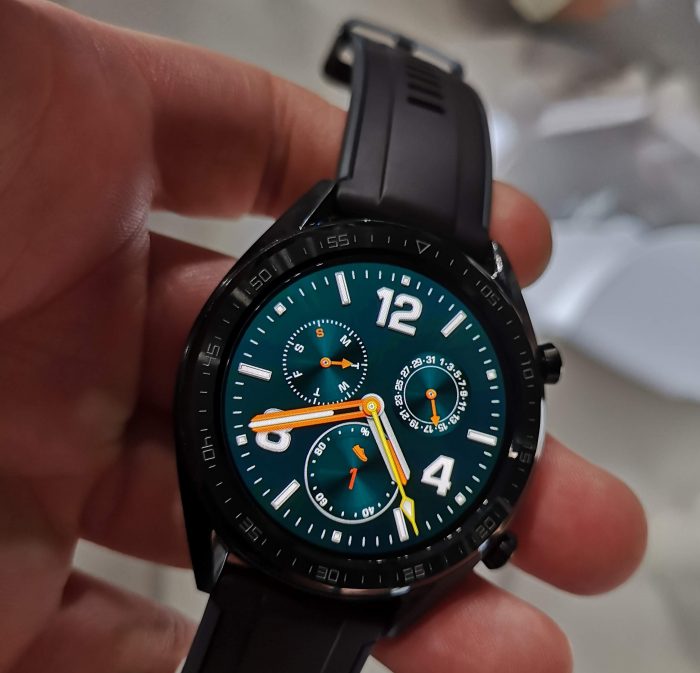 Android Wear was no-where to be found on the newly-announced Huawei Watch GT. Instead, and to aid battery life, they've gone with Huawei's own "Lite OS" on a double chipset. Huawei tell us that it'll have a two week battery life. Yes, two solid weeks.
We quizzed Huawei about this and they tell us that the two weeks is based on you having the heart rate monitoring on and doing 90 minutes of exercise per week. If you turn the monitoring off you can get even longer – up to 30 days. However, if you crank everything on (GPS exercise tracking, heart rate monitoring on etc) you're likely to just get a day.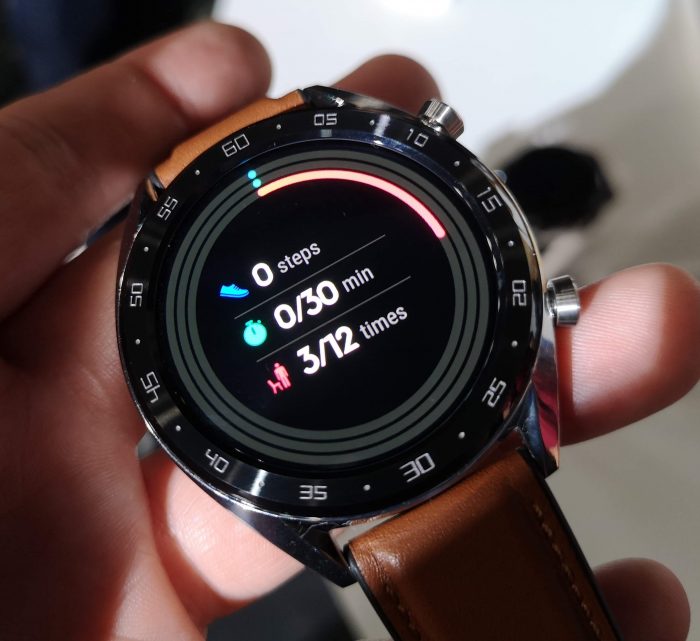 The GT is 10.6mm thick and is made from a stainless steel shell with a ceramic bezel. The watch face is an AMOLED 1.39″ vibrant screen with a 454 x 454 resolution. It'll do slide and touch gestures.
Huawei promise real-time heart rate tracking with something they call "TruSeen 3.0 monitoring technology", which means you'll get an accurate and efficient measurement via sensors and a self-learning algorithm.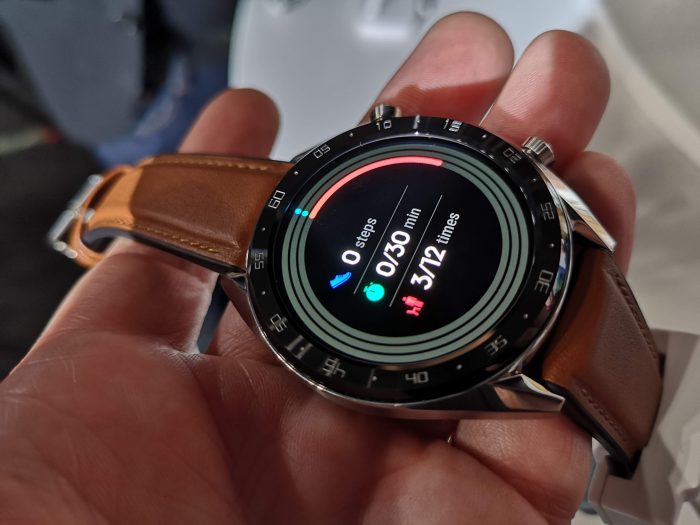 To keep you focused, the Watch GT has a coaching system to help push you along as you exercise. There's settings for indoor, outdoor and various training activities plus a sleep monitor programme for when you rest. Oh, and there's hundreds of sleeping suggestions too – just to help you sleep better and hopefully be more productive the next day.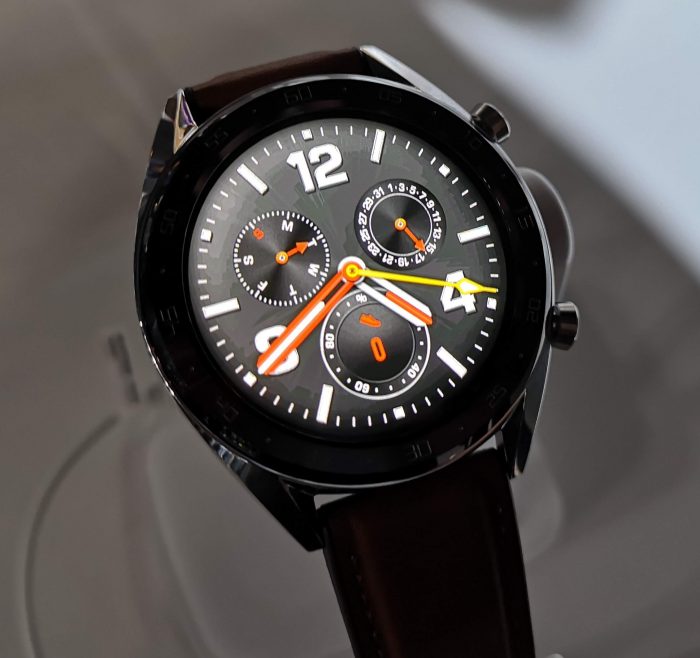 The GT can of course count your steps and lets you know if you're sat down too much. Plus it'll act as a notification device too – updating you about messages, alarms, phone calls and reminders. Pair it with your phone and you're done.
In the box you'll get the watch, a charging cradle and a cable to plug it in (it takes less than 2 hours to charge). It weighs 46 g and there's a selection of straps – a graphite black silicone one or saddle brown, grey and fluorescent green one.
Other specs include the GPS I touched upon above, plus Bluetooth 4.2 and NFC for mobile payments. I'll be interested to try that bit. It has 128MB of storage and 16MB of RAM.