Here in London Huawei have announced three new devices which will be on sale shortly. All offer an interesting set of specifications. To give you the maximum amount of info in the quickest time, here's a video showing my favourite – the Mate 20 Pro…
The Mate 20 Pro is the large device we have all wanted, and it comes with an insane list of specifications to back it up.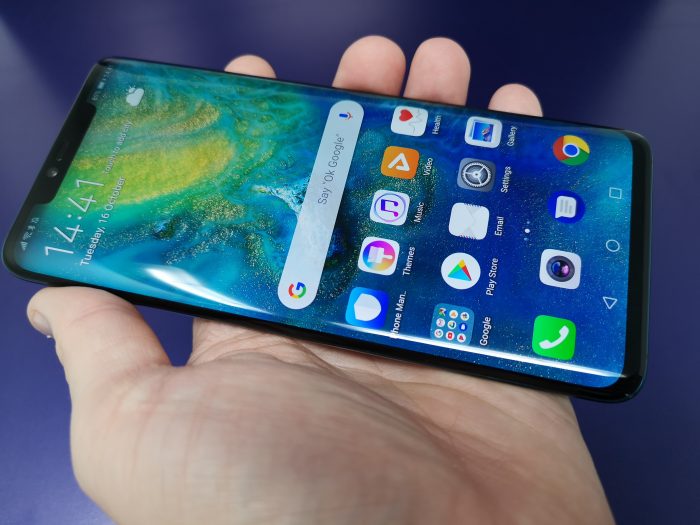 The Pro runs the latest Kirin 980 chipset which is based on 7mn architecture. There's also some impressive upgrades in many areas of the device, including a host of AI features.
It has a large 6.39 inch display which runs a 2k resolution and also features HDR. I have to say, the Mate 20 Pro screen is simply stunning to use. It's a joy to see your media content playing on this and acts as a vivid and big photo viewfinder.
The screen has a slight curve to it (I've got this far without mentioning the words "Samsung", "Galaxy" or "Edge") and it fits perfectly in the hand. This does not feel as big as you would expect considering it's a near-6.4 inch screen phone.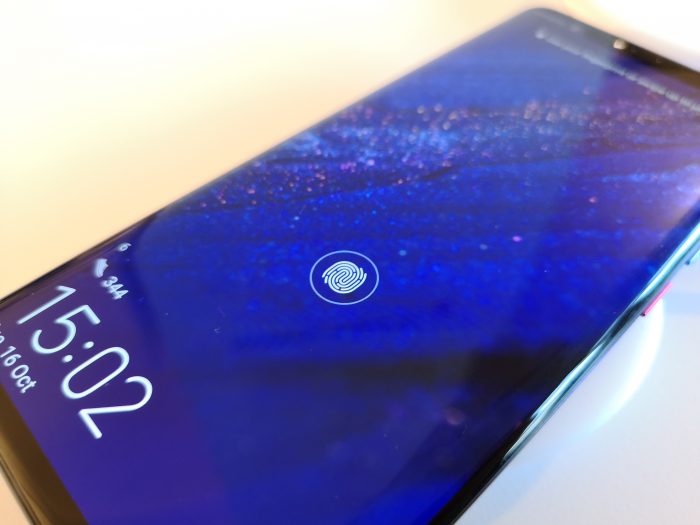 The hidden feature here is the built-in fingerprint reader – this is in the display and works really quickly. This means there's separate fingerprint reader – a great advancement.
The Pro features a new square camera setup on the back with a change to the traditional lens layout we have had in the past.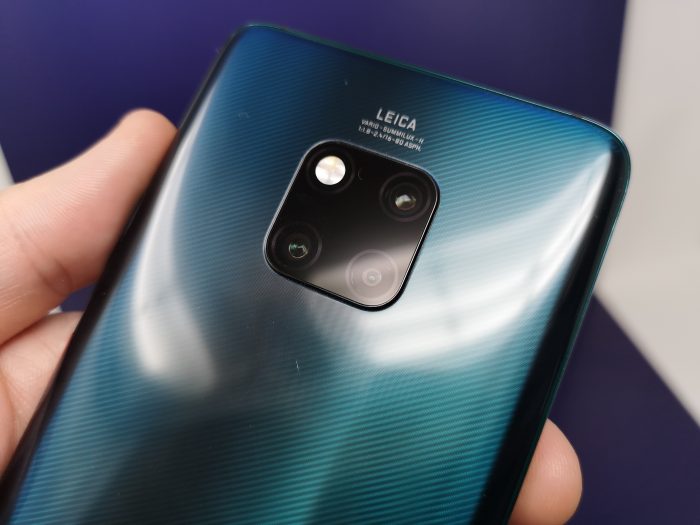 You get a dual LED flash to help boost brightness in low light situations but it is the cameras that make the big impact.
First of all you have the 40 megapixel shooter which allows you to capture a whole load of information on your subject to get the best quality possible. It is also the highest resolution available on a phone right now.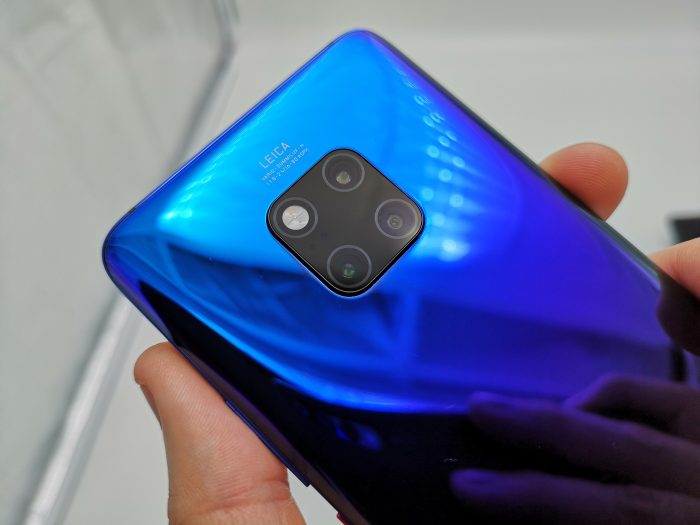 The 8 megapixel telephoto lens lets you zoom in and not lose any quality. This is something that has been a pain point for other manufacturers, and on the Mate 20 Pro it allows for 5x zoom.
Now for the big change… the monochrome camera is no more. Instead there is a super wide-angle camera which lets you get far more subject in the shot. It also helps macro photos, so you can snap things that are only 2cm away. This lets you get much closer and still keep the clear focus you want.
I was able to test this out in a testing area setup at the event and was blown away how good the macro shots were, this really is a photographer's dream smartphone.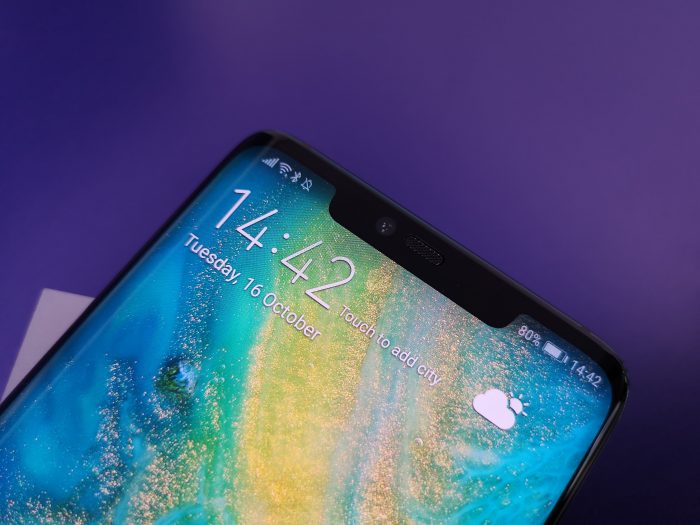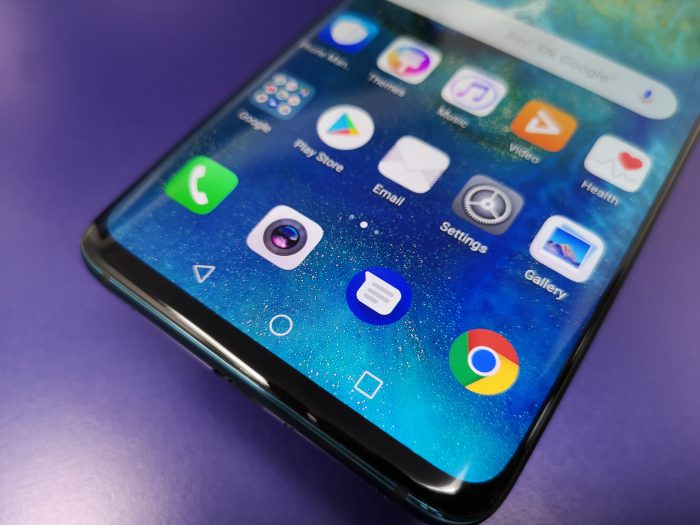 AI plays a big part of the camera experience here. The Mate 20 Pro can read from an impressive 1500 scenarios (up from 500 on the P20 Pro) and will automatically boost the photo so it's the best possible, all without any user interaction.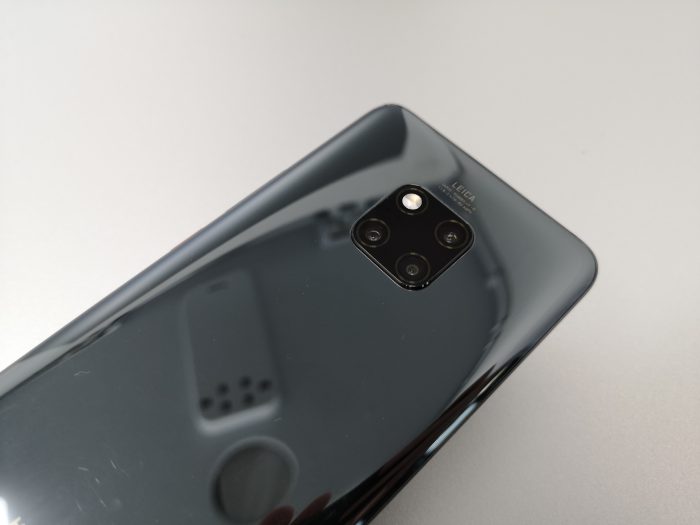 Video has also been massively upgraded with better stabilisation at full resolution, but also it can make black and white video with a splash of colour. This is something that would traditionally take ages on a computer.
Over on the front you have a 24 megapixel selfie camera with new depth sensors built-in. This gets you a speedy face unlock at the blink of an eye.
The battery comes in at a huge 4200mAh and also features some impressive new tech.
At 40w, the new SuperCharge will give you 70 percent battery in just a 30 minute charge. You also have wireless charging on the back to top up when you need, but this can also be reversed so you can charge someone else's device wirelessly using your Mate 20 Pro. The normal Mate 20 has the same AI camera features and specs, but with a smaller 4000mAh battery and a 6.53 inch 1080p display that features a super-small notch up top, giving you maximum screen possible.
The Huawei Mate 20 and Mate 20 Pro go on sale on at a cost of £899 for the Pro model, and will be available across various networks on pay monthly offerings. More as we get it!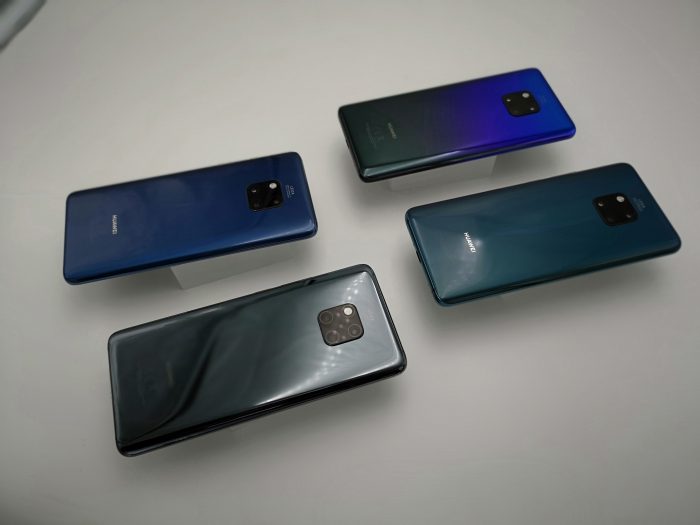 Colours are Black, Twilight, Blue and Green, but are waiting to hear which make it to the UK.
We are live at the Huawei event in London and will be bringing much more coverage now we have a review device in hand.