The smartwatch march continues!  While the Apple Watch is the most popular smartwatch around, for those who don't use iOS or who fancy something a little different look no further: the last few weeks have seen a number of devices leaked.  Here is a round-up of the main ones:
Ticwatch E2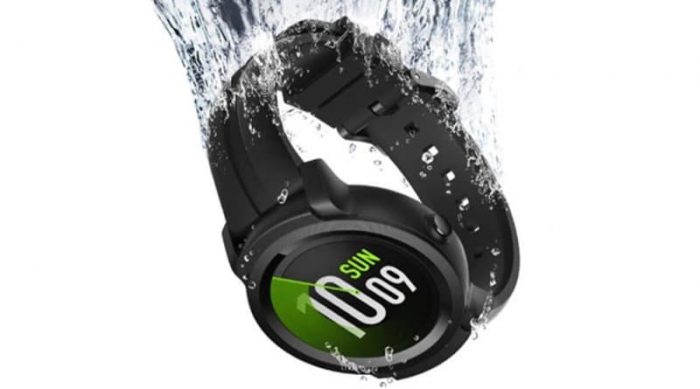 Ticwatch rose to prominence with its innovative 'tickle' strip and proprietary OS.  Since then it has embraced Android Wear and more recently adopted a dual screen technology to increase battery life.  Ticwatch's latest device is the E2. Aimed at the cheaper end of the market it is the successor to the Ticwatch E, released last year.  There are very few details to go on.  The picture would suggest that the watch is not only waterproof, but that it looks remarkably similar to its predecessor.  Recent Ticwatch devices have run on Wear OS, though it'll be interesting to see if they revert back to their own (and much lauded) OS in the future.  For anyone interested you can sign up to more details on the Ticwatch website here.
Huawei Watch GT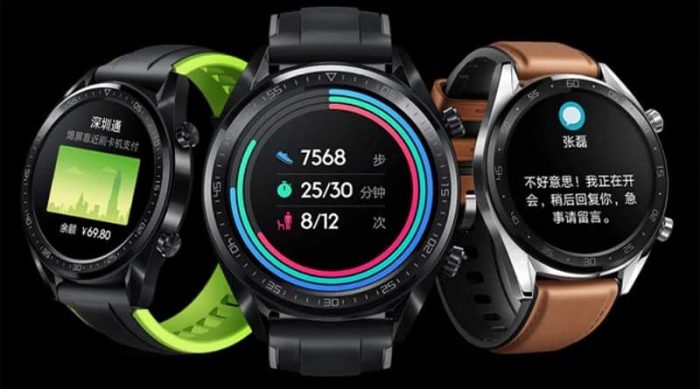 Huawei are no stranger to the smartwatch world but the Chinese company is yet to release a successor to last year's Watch 2.  That is all expected to change on 16 October when they release not only the Mate 20 phone, but also the Watch GT.  Rather helpfully Huawei released the above picture on its website a few days ago, though it was then rapidly removed.  From other leaks and releases it is fairly certain that the watch will include a 1.39″ AMOLED display, featuring a sharp 454×454 pixel display.  It'll come with the usual slew of sensors but there are two more interesting elements to the watch: it'll ditch Wear OS for its own proprietary software; and while this will be more basic than Wear OS with fewer apps to install, the benefit will be a greatly increased battery life.  Rumours (presumably officially released) suggest that the watch will work for 22 hours continuously using GPS, or a month with normal usage.  These are hugely impressive figures, and just as excitingly is the watch's purported price: somewhere around the $200 (£152) mark.  Interested?  W'll know more in just a few short days.
Garmin Instinct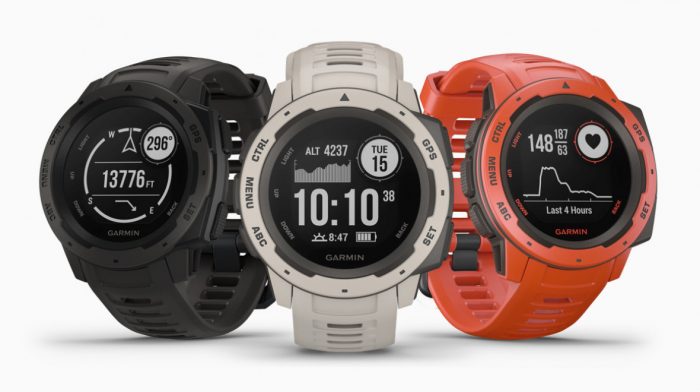 Looking like a cross between a normal Garmin watch and a Casio G Shock is the new 'Instinct' range.  Designed to be tougher than the already tough watches they offer, the Instinct is a military grade watch aimed perhaps less for the fitness fanatic, than the more general rugged outdoorsy type.  It has a monochrome screen with various customisable watch faces, a vast array of sensors, and a special display that is even easier to read outdoors than the usual Garmin screens.  The watch also works with your phone to display notifications.  It's much cheaper than the top-end Fenix 5 devices, but still not especially cheap at £269.99.  Available in the colours above, it's ready to order now via the Garmin website here.