In some areas of life I can get a little lazy. I have, somehow, got a couple of bank accounts and a couple of credit cards. Although I do use NFC and contactless payments with my phone, I still tend to use contactless cards instead.
We're in an almost cashless world now. In 2015 we crossed the line of no return. Card and contactless payments overtook cash for the first time in history and I've even got a new wallet to show that change. It has no room for coins. Just cards and maybe the odd note. I had my bike repaired the other day – I paid the guy via a device in the back of his van. Even our window cleaner has a phone which accepts payments. It's quick, it's easy.

Trouble is, if you've got a stack of cards you've got to faff around and get the right one for the right thing. If you've got a business card or you're putting some business spending on a personal card then it adds to the complexity. Oh, and let's not forget that moment when you check your account (after getting through the relevant login system) to see where all your money went.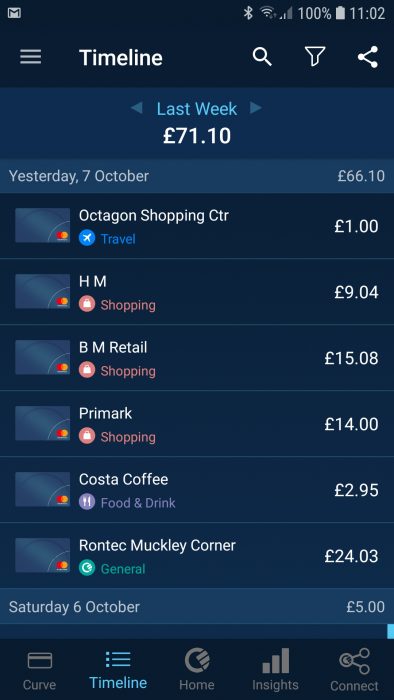 So, the Curve card is a very clever alternative. You download the app and then order your card for free. The app lets you snap photos of your existing cards and add the security bits, then you just choose which one you'd like to pay with when tapping the Curve card. Once you've paid, you can see the category for the transaction and you can add a receipt or mark it as a business expense. Also, if you accidentally put it through on the wrong card, you can switch it to another one by going back in time. There's also email receipts and the ability to add notes to each purchase too.
For me it's really been a game-changer. Now I just have this Curve card in my wallet to pay for things. Plus, if you're quick, you get £5 for free by entering ROUB7 on the app when ordering your Curve card.
Here is a look at it in action..