VR is definitely gaining momentum, not to the One Billion active users that Mark Zuckerberg is famously aiming for the usage is on the rise.
Now more than ever, there are more ways to get into VR with the likes of PSVR, Rift, Vive and Gear VR finding it's way into our homes, and in the week of Oculus Connect 5, it seems right that we should look at their entry point in to the VR Market – The Oculus Go.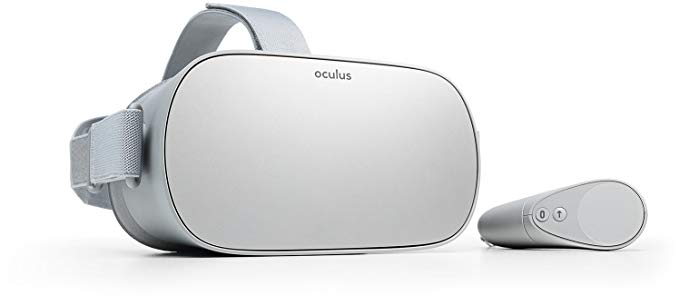 The Oculus Go is a standalone, wireless VR headset with a single three degrees of freedom controller, running a tailored version of the Android operating system and is clearly aimed at the casual user.
The Oculus Go doesn't require a PC to operate. It's completely self-contained, which means you have the ability to take it anywhere with you without being tethered to cables. While this new found flexibility comes at the cost of reduced processing and graphical power, having the ability to enter 3D worlds quickly and easily is, it has to be said, pretty cool.
How much do you miss the graphical power? In reality, not much, as the experiences are tailored for the hardware available, providing smooth framerates and accurate head tracking which are the two most important elements for maintaining a sense of disbelief… and for keeping your lunch in your stomach.
When you first put the comfortable headset on and power up the Oculus Go you are presented with a virtual floating dashboard within a virtual world, the effect is stunning for those of us not used to VR.
Out-of-the-box, What's on Offer With the Oculus Go?
As you would expect from Oculus, the market leaders in VR, the provided apps are very impressive and in general provide a simulated comfortable environment for consuming media.
My personal favourites include:
The Oculus Go Browser
Web browsing on the Oculus Go works well with web pages being presented within a floating virtual 2D screen within your virtual home environment. Text is easy to read and images work well, but the effect when watching YouTube videos in theatre mode against your virtual home is stunning, especially for music videos. Compatibility with the 3D web is also included if you wish to try this developing area of the internet.
The inclusion of a capable web browser means that the Oculus Go can be your go-to device for casual usage.
Oculus TV
Imagine a huge TV in your very own dedicated TV room, with a panoramic view, high up in the mountains… well now you can live these experience with Oculus TV.
In this stunning environment, you can watch streaming video services such as Facebook Video, Netflix, RedBull TV and with a bit of work Kodi & Live Freeview. It's a stunning app and makes it a joy to watch video.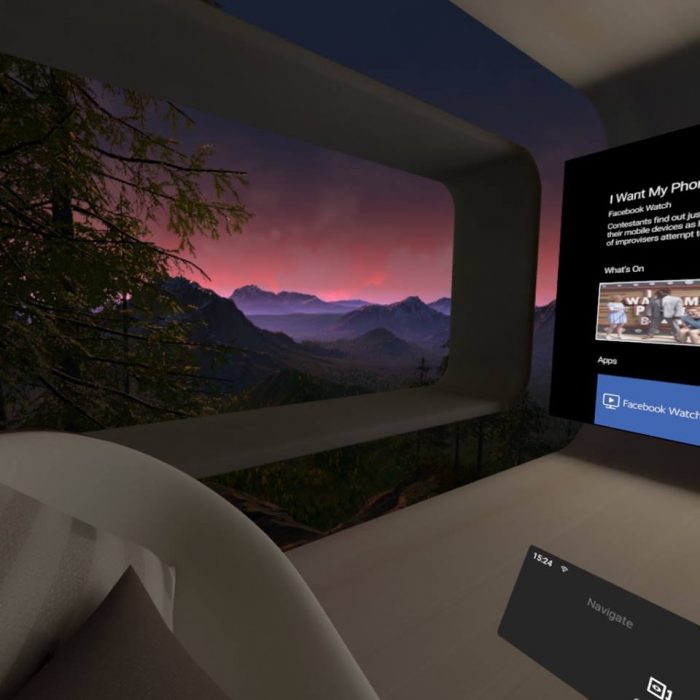 Oculus Venues
Oculus Venues simulates a visit to a theatre with friends to watch a live event. Whether it's live baseball, Comedy, eSports, a music event or the NBA, in the near future you can watch a live feed in high-quality video and discuss the show with the people sharing the venue with you.
At the moment we're only seeing the potential of Venues, but as more content gets added you could be a regular visitor. This is an incredible implementation of social VR.
Oculus Rooms
Oculus Rooms provides you with a virtual living room where you can change the decoration and pictures on the wall to your own design. Oculus Rooms allows you to invite your friends over to join you in tabletop games, to listen to music or to share in your videos.
It's genuinely a nice place to chill out
What else can you do on the Oculus Go?
The Oculus Go comes complete with its own App store, which is rapidly becoming a home to high-quality VR apps, games and experiences. I'm sure sharing a platform with Gear VR is helping here. Here are some examples of the apps that can help enrich your VR experience.
Watch Plex films on the Oculus Go
I'm a Plex user, so I have a large library of legally owned videos ready to stream to my devices and there are a couple of ways to watch Plex on the Oculus Go.
Plex has released an official app for the Oculus Go, which works well and allows you to invite friends over to watch your videos (assuming you have the correct Plex membership). I'm becoming fond of an app called Cmoar VR Cinema, which allows you to stream your Plex videos within a number of virtual environments, including a large cinema, a TV room, a boating lake – and a morgue (??).
There are a couple of features that make Cmoar VR Cinema stand out for me. These are dynamic lighting which reflects the light from the videos back into the virtual room, and the ability to watch 3D YouTube videos on the virtual screen, which is an incredible experience showing 3D videos in a virtual room.
Check it out.
Go for a Virtual Wander on the Oculus Go
There is a fantastic app on the Oculus Go called Wander, which uses Google Street View to allow you to walk around and explore locations all over the world through your own eyes.
It's a great way to revisit good memories or to explore somewhere new.

You can play Steam games on your Oculus Go via Steam Link
Yes this is correct, although it requires a bit of work, and Google is your friend here. You can sideload Steam Link onto your Oculus Go and use it on Oculus TV, allowing you to play your Steam Games on a large virtual screen streaming straight from your PC.
The Oculus Go supports an XBOX 360 controller via an OTG adapter allowing you to control your games directly.
The whole experience works very well as long as your LAN is up to the task, and yes Fortnite works on it.
You can also Play Steam VR games on the Oculus go via and App called ALVR, again Google will help you here, but again with compatible games the experience is very good indeed.
The Oculus Go as a Gaming Machine
The Oculus Go also has a number of high-quality native games, including:
Pinball FX2 VR – a tremendous Pinball experience, with great tables and incredible graphics.
Poker VR – A truly social Poker experience, allowing you to play Texas Holdem against tables of real players, and to chat with your table should you wish – an absolutely first class VR environment makes this a joy for poker players.
Catan VR – A VR implementation of the popular board game. Play against real people online or against challenging AI. It's a fun experience and shows how good board games can be in VR. I would love to see more board games on Oculus Games.
Bait! – A relaxing fishing game where you need to complete challenges, and collect fish in a relaxing environment. I would fish in real life but I found Bait! a pleasure to experience.
Escape! VR – Escape rooms with their devilish puzzles are very popular at the moment and Escape! VR is a beat-the-bomb style escape game, which is implemented very well indeed. Very Much Recommended.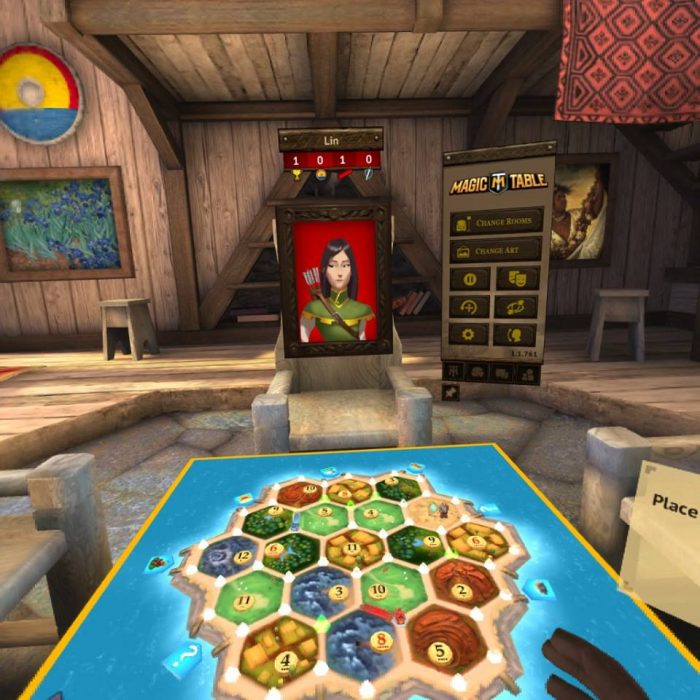 The Oculus Go provides a great VR experience: its Optics are fantastic, its internal sound is great and it's comfortable to wear.
It's no secret that the battery life of the Oculus Go isn't very long and you should expect no more than 2 hours of use per full charge. A few users use plug-in battery packs to assist thebuilt-inn battery, but I can't recommend anything which involves charging a battery next to your head.
Overall, the Oculus GO comes wholeheartedly recommend for those looking to get into casual VR.
Gallery