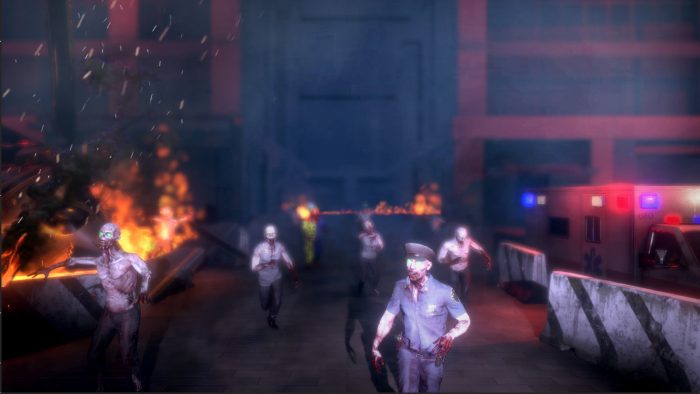 The world's first free-roam, multiplayer virtual reality entertainment experience has just been announced. Revolutionary social VR gaming company Zero Latency, is to launch the UK's first site on Friday 19th October in Nottingham.
You can dive into a 15 or 30-minute "social VR experience" to work together with your friends to battle zombies as you fight to survive. When you enter, you'll be given headsets, headphones, military-styled backpacks and a gun. It's all a bit like "Ready Player One", and you get to roam a big e-sports arena, zapping zombies in a "free-roaming VR world". Let's just hope you don't bump into each other.


Games include "Zombie Survival", where you have to fight to stay alive as the zombies surround you and "Outbreak Origins", where zombies try to take over the city. If you don't like zombies that much, there's also killer robots in a Terminator-style battle and a games called "Engineerium", which is more suited to first-timers, with less violence and more of a focus on maze challenges in a fantasy world.
If you want to be part of it, you can pre-book at www.zlvr.co.uk. The cost goes from £19.95 per person.