A new survey, published today by Deloitte, has revealed that smartphone penetration has grown even further during 2018. After questioning some 4,000 smartphone users, they've found that there's growth across all age groups, with the 55-75 category seeing the most growth. This age range has increased from 40% in 2013 to 77% now.
Online stores of all kinds are reaping the rewards, while traditional brick-and-mortar stores have suffered. The survey shows that a huge 84% of millennials have used their phones for assistance or comparison whilst in a store. However, those more traditional stores are fighting back according to the report. Matt Sebek, Vice President of Digital at World Wide Technology, tells us..
(These) stores are tapping into mobile technology to offer in-store customers an improved version of the shopping experience they encounter online. A frictionless experience can be created in a physical store by combining the speed and efficiency of online shopping with the benefits of in-store shopping such as the ability to see, touch and try the products prior to purchasing.

Sainsbury's, for example, recently launched an app that lets customers scan the contents of their trolley as they browse the aisles, reducing waiting time at the checkout. In addition, clothing retailer Zara recently introduced a click-and-collect store, with the option for customers to order and pay via their mobile phones in-store. Tapping into the latest mobile technologies in this way is a crucial part of delivering the store of the future.
Whilst traditionally seen as a threat by the high-street, smartphones now play a significant role in the decision-making process when buying goods.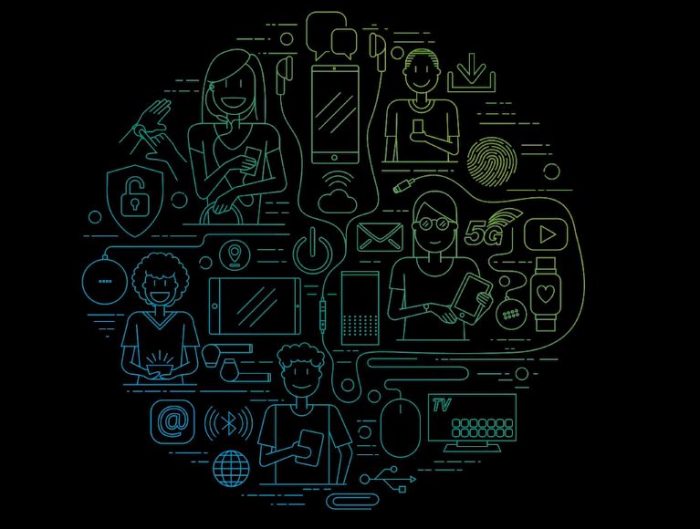 Worldwide, the mobile sector continues to grow, and there's also news today that $54 billion (€46.1bn / £41.07bn) will be spent on buying games, downloading additional content and subscribing to mobile games. With 4.1 billion smartphones in use around the world, the market is simply huge. Due to the global nature of the market some games will sit in the top 10 for months and months on end. Take Candy Crush Saga as an example.
As well as enormous reach, your phone is now powerful gaming device. Gaming performance and the exprerience is very close, if not the same, as some of the top consoles available on the market thanks to improved graphics processors, addtitional memory and faster CPU's.
Many games will tempt potential long-term customers by being free to download initially, with in-app purchases causing a regular drip-feed of revenue for the developer. The global smartphone count is expected to hit 5 billion by 2020, with a greater proliferation of powerful gaming-ready phones. There's also been a rise in those playing casino and gambling apps, with it becoming easier to play UK mobile casino games, so spend on gaming is expected to reach $71 billion in 2022.
A key market driver will be the increasing penetration of smartphones in developing countries such as India and Indonesia. With these countries, and many others adopting a mobile-first mentality, tapping into these markets and understanding their cultural norms and idiosyncrasies, could be the key to devising the next revolution of microtransactions and driving mobile gaming to an even higher level.