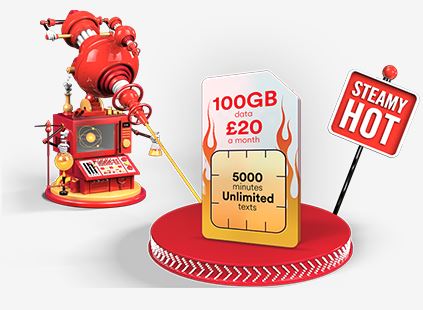 Quick one. Virgin Mobile, who use the EE masts, have put their 100GB SIM-only offer back online. It's now down to just £20 per month, so if you've got a phone already and you want a stack load of data this is excellent.
You get 5000 minutes and unlimited texts with this too, so if you want to make some of those old-fashioned "phone calls" that people used to do or send some of those "SMS thingies" then you can do that too.
It's a 12 month contract and there's free WiFi at over 3.5 million hotspots. 4G speeds and, if we've worked it out right, about 10GB of EU roaming allowance too.
Head here for the offer. You've got to be a bit quick on this as the deal finishes on September 27th.