If you've got a gmail account then, when you log into an Android phone, you'll enter the world of Google. You can download apps, have some online disk space, write documents, create spreadsheet and – oh yeah – send email.


If you step up to the world of G Suite then you can bolt on a domain and run your entire business from it. Control users, access files anywhere, connect to colleagues and yes – do all the Google Play app downloads too. It costs £3.30 per user, per month and you get mobile device management, easy data migration and support.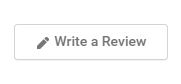 One thing you can't do though, for some odd reason, is leave a review on an Android app within Google Play. In all honesty it's been like this for months, but Google don't seem to be doing a fat lot about it. So, if you head into Google Play on your phone and then click into an app and read the reviews, you'll notice a distinct lack of a "Review" button. This bug / problem / weirdness has been raised many times with Google but, sadly, it's still the same even now.
Update – "GΔZEBO" has added a comment to this story, and it seems that there's more problems with Google services if you're a G Suite customer…
You also can't use GSuite correctly with Google Home Speakers. It does not allow you to check mail, calender's events etc. Amazon Smart Speakers all allow connection to GSuite and it works perfectly, so not sure why Google is so backward in this.