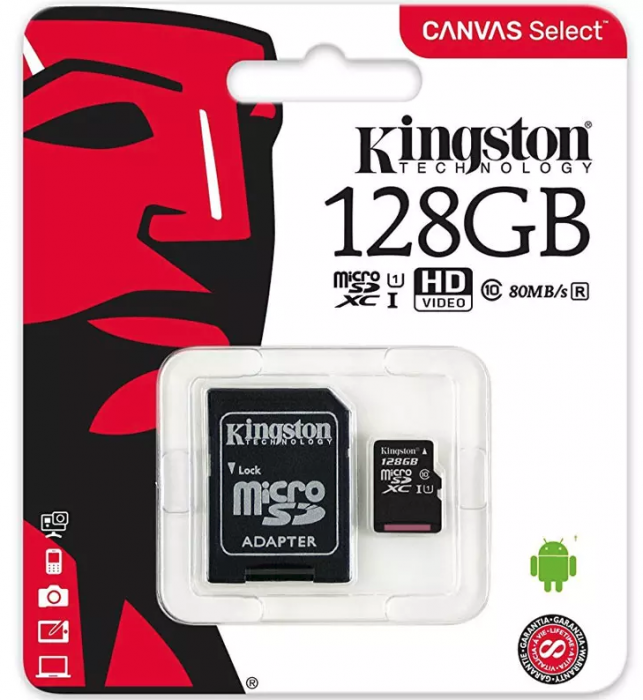 I've got to mention this one really as the price is just fantastic. Adding another 128GB of storage to your phone is a pretty big deal, and should get rid of any storage worries for quite some time.
Right now, at mymemory.co.uk, you can get this Kingston 128GB microSD card. It's got 80MB/s Read, 10MB/s Write and will store all your lovely photographic memories… or that picture of your mate after too many beers.
The price? Well, normally this goes for £47.99, but they've knocked off £24 and they're offering free delivery, so you get it for just £23.99 all-in.