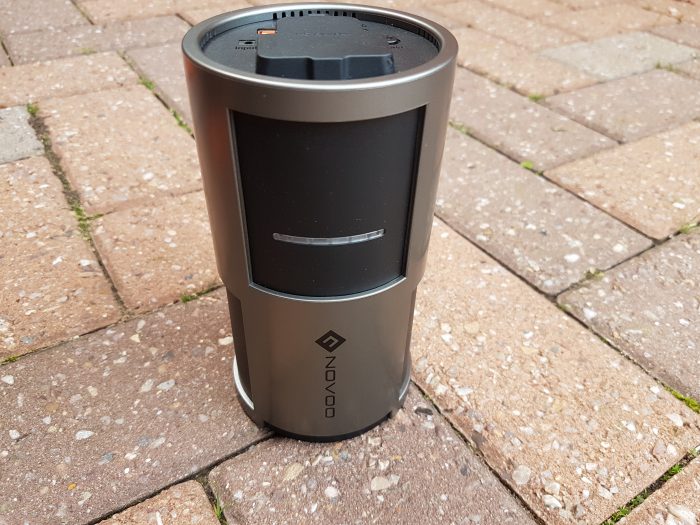 A normal portable phone charger, right?
Wrong!
This is the Novoo power bank and it's got a whopping 20,100mAh capacity. That means it'll fully recharge a smartphone (assuming 3000mAh battery), from flat, nearly 7 times. Great for a week away.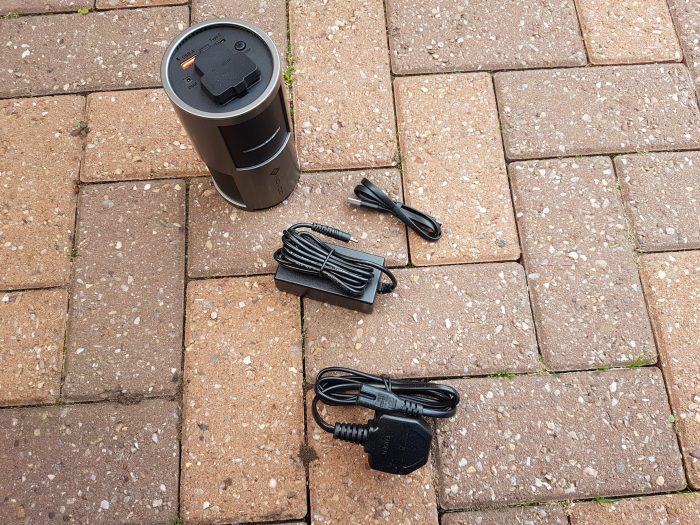 It has a USB output and a USB-C port. However, at £83.99 from Amazon you might think that it's quite a lot of money. Well yes, it is, but it has a great little trick.
It also has a normal electric socket on the top. This means, even whilst camping in the middle of a field, you can plug in an electrical gadget with a normal British plug and it'll work. This is ideal if you've taken your laptop, or you want to plug in a small fan, some LED lights, recharge a drone or perhaps plugin a fan. It's not, and this is something I had to point out to my wife, powerful enough for microwaves, hair straighteners or hair dryers. It's rated at 60 watts but can go up to 70 watts.
I had a think and started looking around for things to plug into it. I checked our main TV and found that ..
a) It was too big to consider going camping with
b) It pulls 140 watts according to the sticker on the back.
Our smaller kitchen TV, however, only uses 44 watts, so this is well within the limits and capabilities of the Novoo. So there was my idea..
A full review is coming on this one, but I thought it was all rather cool. It's also got the usual cleverness of overcharge, overvoltage, overcurrent and short circuit protection, plus as you can see in the video it's a well built and sturdy device.
I've not tested how long this setup would last as yet, but I'll let you know in the full review. Get one of these gadgets on Amazon.
More pictures below!