So alongside the new Kirin980 chipset that was announced today at Huawei's Keynote their were two IOT based products, the AI Cube and the Locator
Firstly let's look at the Huawei  AI Cube.
This is a 4G Router which also doubles as a powerful Soundsystem and AI speaker. This is what it looks like.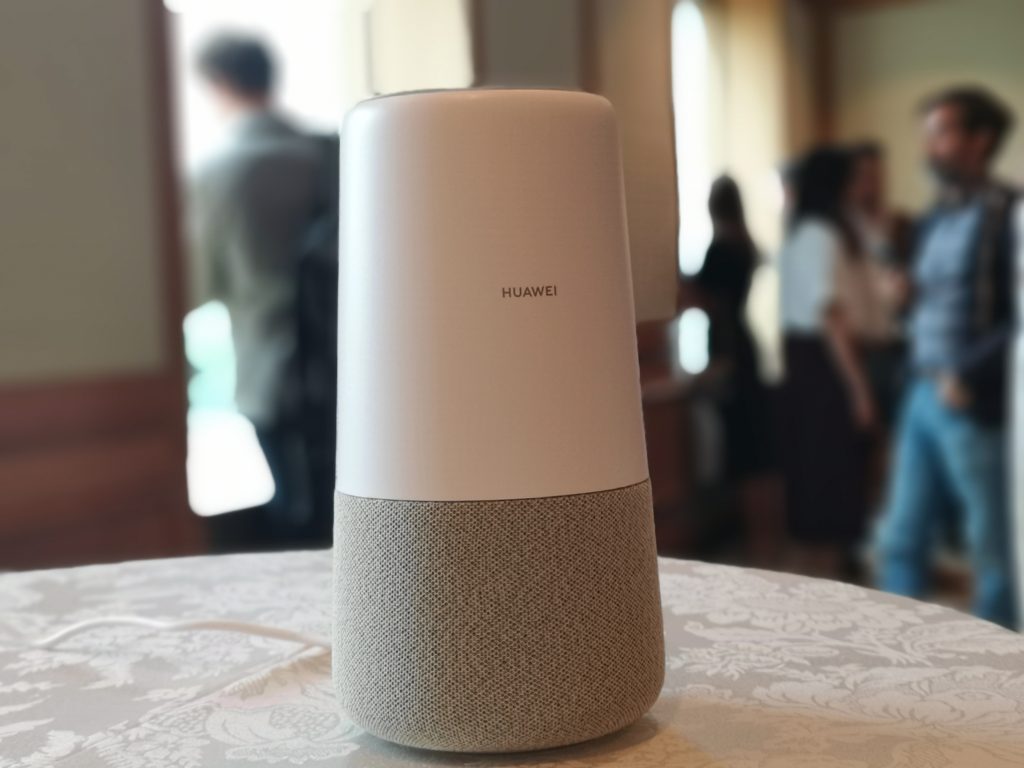 So inside this lovely looking bit of kit, we have a router that is capable of using LTE Cat.6 with 300mbps download speeds. It also is Wifi 802.11AC 2.4GHZ 1200 Mbps capable. If you want to use this a mobile broadband router then all you need to do is throw in your sim and then you are good to go. You do however need to remain plugged into power as there is no internal battery.
Next up we have got a Speaker with a 400ml sound cavity, Aluminium Diapraghm and Passive radiators. The speaker utilises Huawei Histen to accurately express the original timbre of the music. We also have got some far field array microphones, 4 in total to allow for voice recognition from a distance.
The reason for the device being able to recognize voice is down to the fact that Amazon Alexa is built into the device with access to all of  Alexa's services. This will allow you to control your Smart home with up to 3500 unique brands making Alexa Capable devices.
Huawei Locator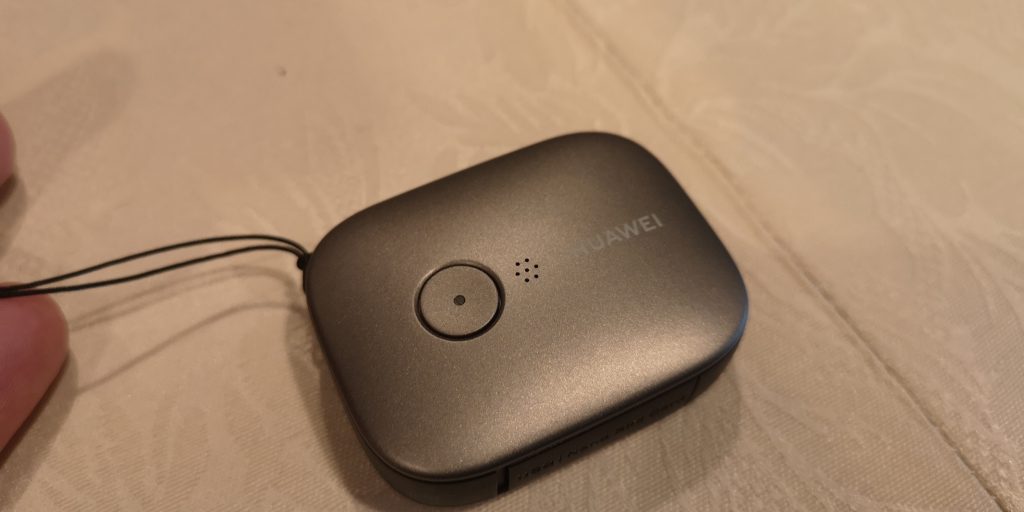 Next up we have the Huawei Locator which is a small pebble-like device that will allow you to track any item that it is attached too. It utilize's the four main satellite networks, those being GPS/GLONASS/Galileo/Beidou.
It has a rated working time of up to 15 days and a standby time of up to 60 days. it will track your item/person to within 5 metres. You don't need to worry about it getting wet as the device has an IP rating of IP68.
For those moments when things don't go entirely to plan you will find an SOS button. the device will also support Geofencing and Bluetooth Low Energy support. Some of the suggested uses of items that you may wish to track examples include Kids Pets, Baggage and your valuables.