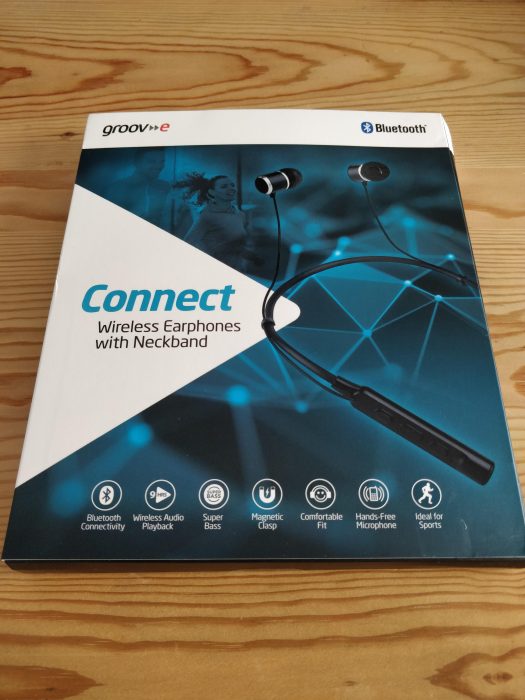 Good Points:
Lightweight
Ability Pair to 2 devices
Magnetic clasp
Up to 9 hours playback
Price
Excellent sound quality
Bad Points:
Range suffered as the battery got low
Design:
The Connect Wireless headphones are Bluetooth headphones that are of the neckband type, with magnetism holding the earbuds in place. On the left-hand side of the neckband are the headphones controls, volume up/next track, multi-function button and volume down/previous track, also the micro-USB charging port.
Also included in the box are several sized ear tips and a micro-USB charging lead, along with a user guide and instructions.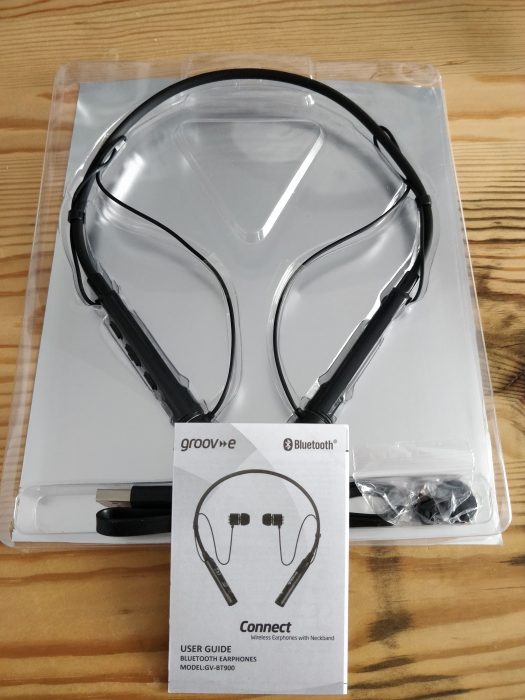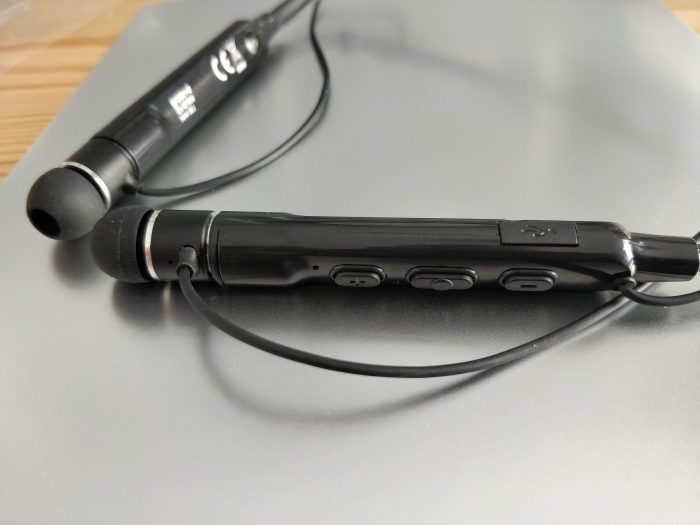 In Use:
Pairing the headphones to the OnePlus was the usual procedure. You start by pressing and holding the power button to put the headphones into pairing mode. Once connected, I began using the headphones in earnest. The first thing that I noticed was just how lightweight they are, to the point you could easily forget you're wearing them.
One nice feature is the headsets ability to pair with two different devices, as the norm is only one at a time.
Although these headphones have no noise cancelling properties, finding the right size ear tip, gives some good isolation from the outside world. I did find them extremely comfortable to wear for hours on end.
Upon using them on a treadmill in the gym (oh the pain and suffering we go through for this site), I found them perfect and they didn't slip or fall from my ears once.
The flexible neckband with integrated earbuds keeps wires out of the way and helps to ensure a comfortable and secure fit. Control buttons are conveniently placed on the neckband providing full control of favourite tunes and the volume, while also letting users answer any incoming calls. Additionally, a built-in microphone allows for hands-free conversation and the earbuds feature convenient magnetic ends making it easy to attach them together and store when not in use.
The battery is quoted at lasting 9 hours of playback, and I easily got 8+ hours without the need for a charge up. One thing I did notice was the range dropped quite a bit as the battery got low.
The sound quality coming from these headphones was really surprising, giving a good bass and a nice treble. Plus, now that I've finally become an Audible listener, spoken word audiobooks sound fantastic.
Conclusion:
If you are in the market for a new set of headphones for either walking or in the gym, these Groov–e headphones are well worth a look. They have a nice, well-balanced sound and they aren't overly priced at £29.99. They're available from Groov–e.