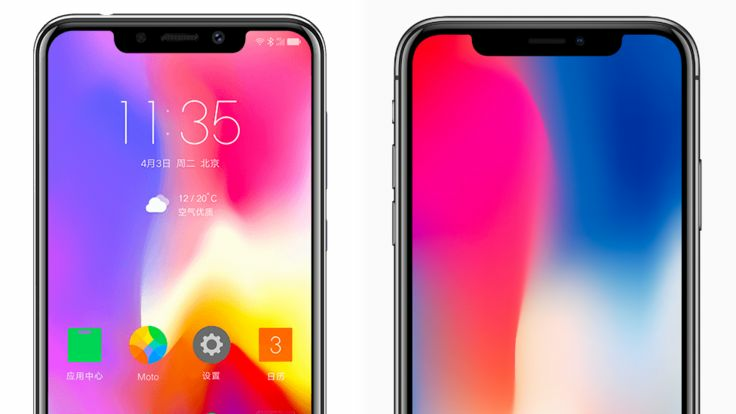 They say that imitation is the best form of flatery, well if that's true Lenovo-owned Motorola must really love Apple.
The latest device from the Chinese owned phone manufacturer hasn't just pulled "inspiration" from the latest Apple flagship device – the iPhone X – it looks like they have just damn well copied it.
Even down to the press release renderings. These show the Motorola P30 not only looking identical to the iPhone X, but also having an extremely similar wallpaper too.
Lenovo plans to sell the Motorola P30 in China, where – let's be honest – using copy devices is not frowned upon like it is here in the West. As yet it has not announced availability in other countries. The device is expected to cost about $350 (£275) – which is close to a third of the price of Apple's flagship device.
What's your thoughts on Motorola's latest device?