Updated 08/08/2018
It's safe to say that we get a fair amount of Bluetooth speakers sent to us here at Coolsmartphone. Whether waterproof, rugged or portable they all have one fairly similar thing in common.
The sound.
Sure, you can turn them up and they'll make a noise, but if you want some serious window-rattling "oomph" then you're flat out of luck quite frankly.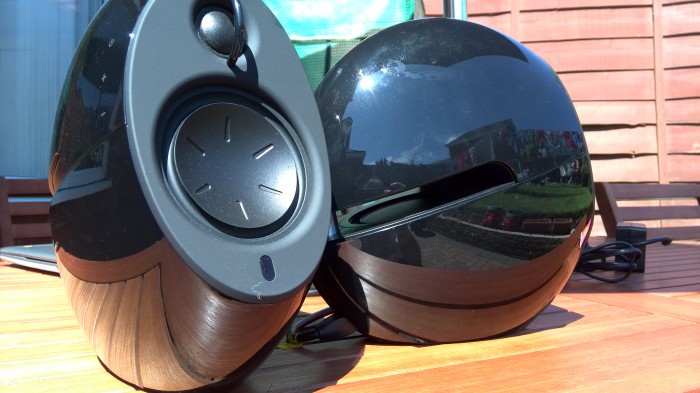 The people at Edifier have given me some pretty technical specifications on these speakers. There's two of them and each has a 19mm tweeter plus a 3 inch "full range speaker" which basically outputs a total RMS of 74W. In addition, each speaker also contains two 3 inch passive bass "radiators" which "maximize the bass performance and listening experience".
Add to all this the fact that there's some Dynamic Range Control wizardry and Digital Sound Processing to stop the sound getting all distorted at high volumes.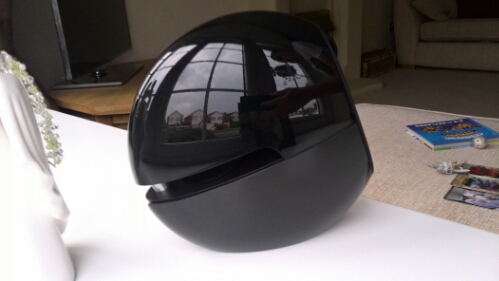 To be honest I've not got a real handle on what all that means, but what I can tell you is that these speakers are c**kin LOUD. I mean LOUD.
If you want to annoy your neighbours, and their neighbours, get these puppies.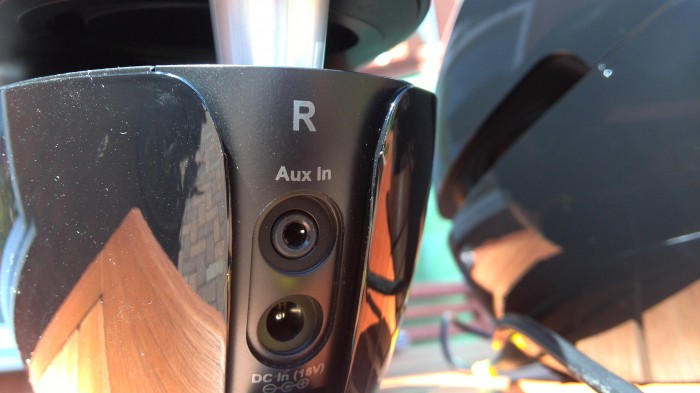 In the box there's a power cable, two rather heavy speakers and a 3.5mm audio cable if you fancy connecting directly. There's also a nifty little remote control. You don't have to use it though, there's some touch-sensitive buttons on the side of one of the speakers and they'll let you change the track is you use a swiping motion. Pretty cool.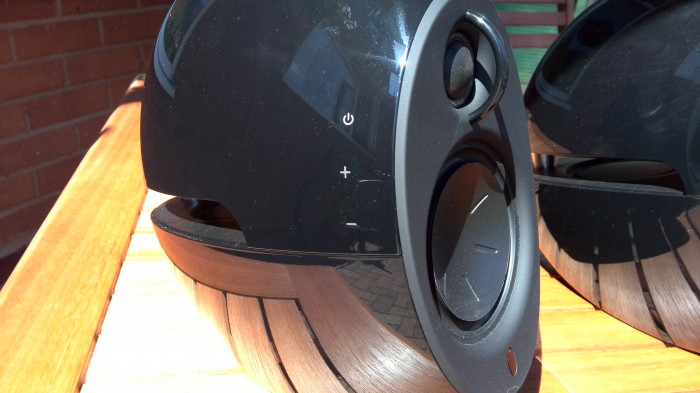 Pairing is simple and quick enough, and sound quality is very decent. You can, should you wish, connect via a 3.5mm audio port instead. The power is fed in, and the two speakers connected, via very rigid and sturdy plugs. No hint of a wobble or worry here.
It seems to adapt the sound so, when you turn things up full blast, the output is adjusted so there's no distortion.
Overall they're meaty and reassuringly weighty. The sound that gets put out is great, but more importantly it's much bassier and louder than anything else we've tested. The design is very distinctive and yes, there's a definite quality about the build and it's very well designed. It almost makes me wish that I could take these outside too, as they'd look great in the garden with a barbeque.
If you'd like a set, expect to pay around £106.99.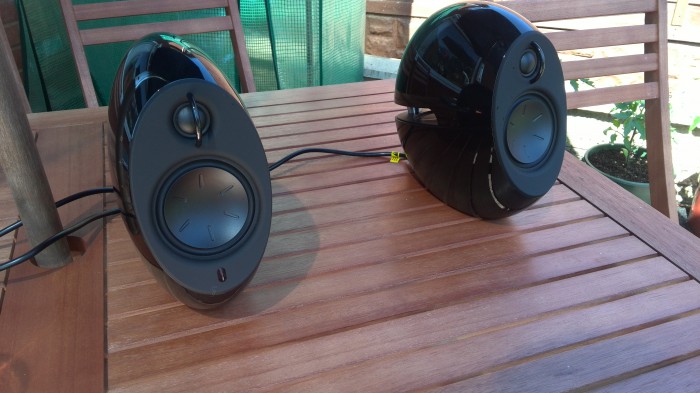 Overall
These are a little on the expensive side. For over £100 you are, however, getting some very good quality speakers which look good either side of your TV, your smartphone or your tablet. They suit any room and filled the space with sound easily. Definitely a quality item and