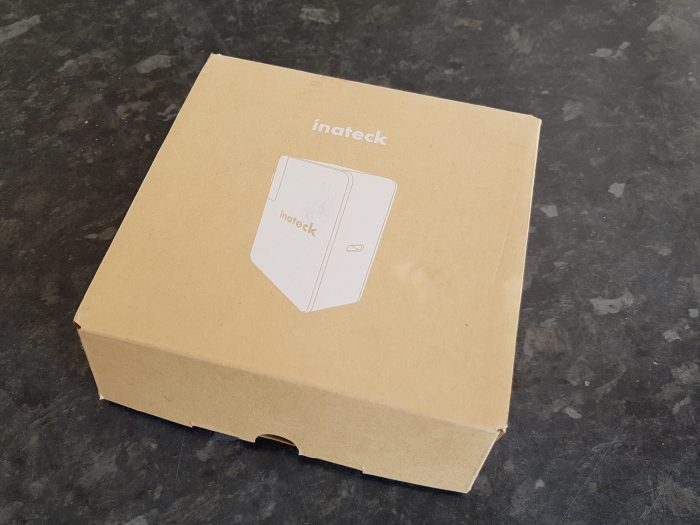 As you can see by the photos here, this is a wall charger. It's a pretty substantial size too, measuring in at 7.16 x 5.69 x 2.95 cm. It costs £29.99 and has a USB-C output. Into that you can plug the supplied 2 metre-long cable.
So, just a phone charger, right?
Well, to some extent, but this also has a selection of plugs. Here in the UK you'll put the UK plug on, but there's a European plug and a US one – you just slot in the appropriate one for your country.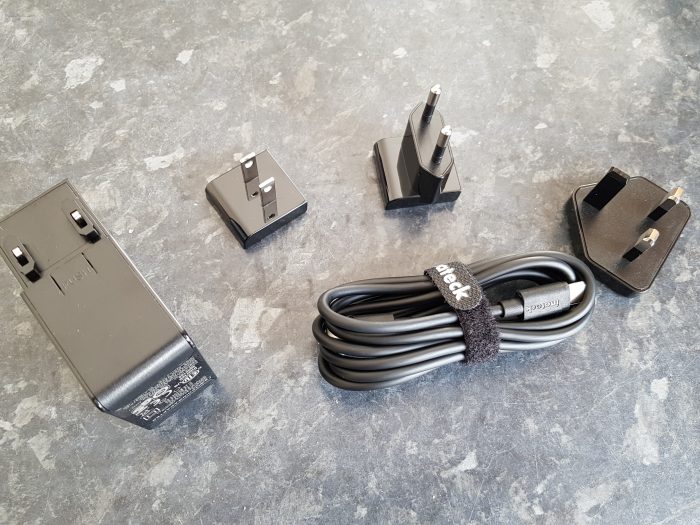 Not only that, but this charger (which supports fast charging) kicks out 60 watts. It'll charge a tablet, a MacBook Pro, a Dell XPS, a Chromebook Pixel a Lenovo ThinkPad X1 Carbon, a Samsung Chromebook Plus and iPad Pro, an iPhone X/8/8 Plus and so on.
The long, long cable means that you don't have any problems positioning the charger. You'll not end up with your phone on the floor because of a short cable or anything like that.
Here it is with the cable laid out..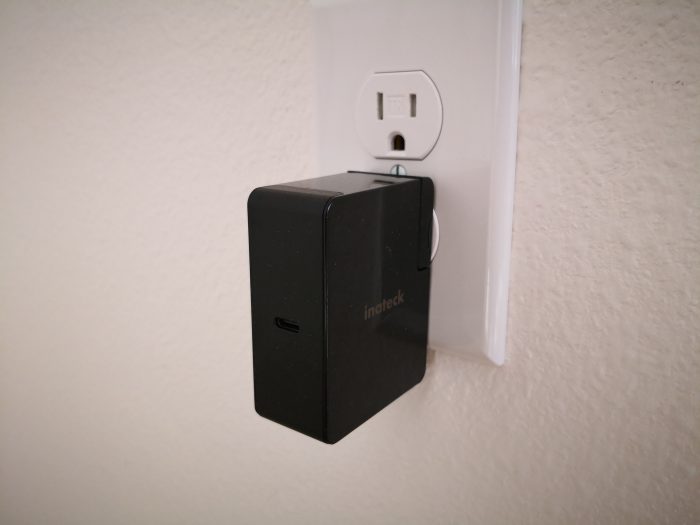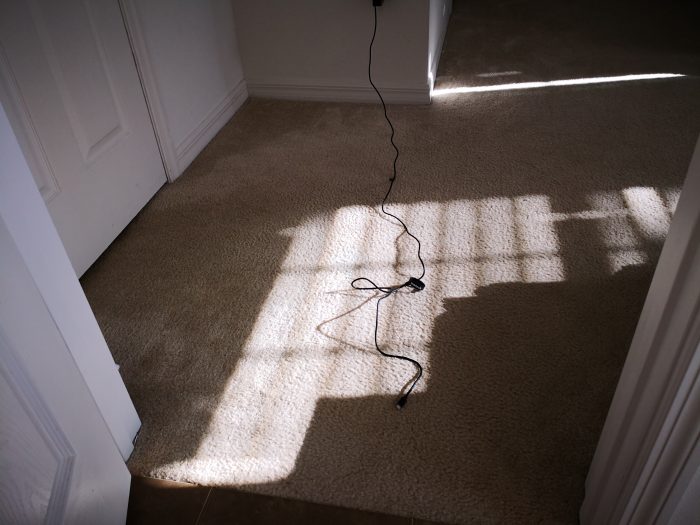 Added to this is the fact that it'll automatically identify the optimal charging current (5V/3A, 9V/3A, 12V/3A, 15V/3A, 20V/3A) to safely and quickly charge your device. You know you'll have the fastest charge possible.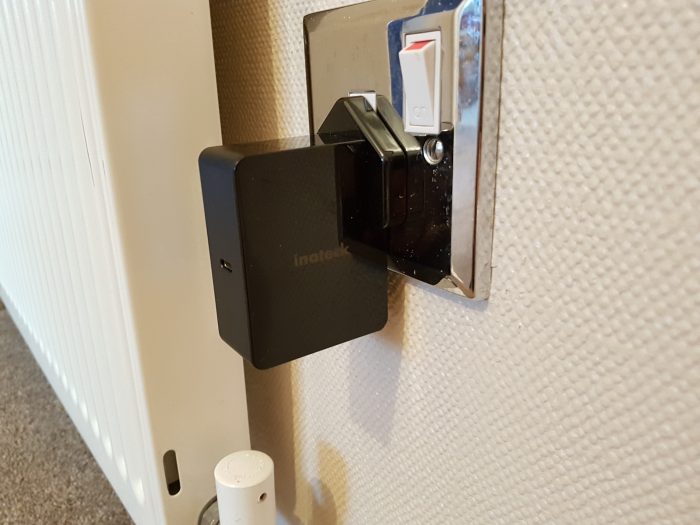 Made from smooth and shiny plastic, there's a system which protects against overheating, overcurrent, overvoltage and overcharging. Good that. This is the sort of stuff that you don't think you need, but you do need.
I'll be honest, for £29.99 on Amazon this is a little expensive, but there's no denying that it's a quality product.
Inateck 60W USB-C Wall Charger Review
Value for money - 60%
Build quality - 96%
Design - 93%
Solid, top-quality product which is well made and performs perfectly. A little expensive though.