Three have announced their H1 2018 results and there is some key information to be taken out from them, even if you do not want to read all of the press release below.
The customer base has increased to 10.1m customers thanks to some great offers and partnerships. They have added services such as GoBinge and Wuntu which have brought people on board.
Average data use per customer has gone up 10% from 6.9GB per month to 7.6GB per month, again with services such as GoBinge. This has allowed customers to use data to watch TV shows and listen to music without worrying about it impacting their allowances. An average customer on Three uses 3.5x data than the industry average.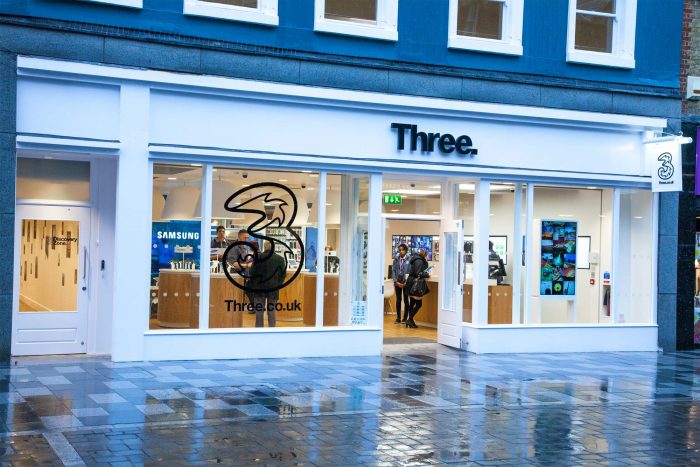 When it comes to the exciting 5G future, things are really underway to ensure a leading position in the market. They have a strong spectrum which will give customers the best experience possible. Three also secured an additional 20MHz of 5G spectrum from the auction earlier in the year, this on top of their 124MHz acquired from the purchase of UK Broadband a while back.
This total spectrum holding is now three times that of what the next best network has to offer. It should ensure Three have a great start with 5G, delivering headline speeds and capacity when they launch sometime around 2020.
Huawei have been confirmed as the 5G RAN vendor, which now means full steam ahead in preparing for testing. This will happen in the next 6 months or so.
There are a lot more facts and figures to go through below if you want to know more.